Even though there's a strike among Hollywood writers, filming for Deadpool 3 has already started. And surprisingly, the movie will be released earlier than we expected because Marvel changed its release date. Not only are we excited about Deadpool joining the MCU, but we also know that Hugh Jackman will return as Wolverine in the third movie.
Ryan Reynolds (who plays Deadpool) and Hugh Jackman have been playfully teasing each other about the movie's official title. Morena Baccarin and Stefan Kapičić are confirmed to come back as Vanessa and Colossus. But there are more cool actors joining the movie, which we'll tell you about below.
At first, it was said that Wendy Molyneux and Lizzie Molyneux-Logelin, who write for "Bob's Burgers," were working on the script. But it turns out that the movie is actually being written by Rhett Reese and Paul Wernick, the same people who wrote the first two Deadpool movies. So, here's everything you need to know about Deadpool's debut in the MCU and Wolverine's return.
Deadpool 3 Release Date: When Will It Comes Out?
As per a recent report by Matt Belloni in the Puck newsletter, there's a chance that Deadpool 3 might not come out on time if the actors' strike (SAG-AFTRA strikes) isn't resolved soon and the studios don't agree with the actors.
The newsletter mentioned that Deadpool 3 can pause its filming for about a month without any big issues, but if Marvel Studios doesn't want to change its planned release date of May 3, 2024, Then the movie might be delayed.
'DEADPOOL 3' is likely to be delayed from its 2024 release date.

(via: https://t.co/2US58nKap1) pic.twitter.com/1v8dqNa7Nb

— X-Men Updates (@XMenUpdate) August 10, 2023
The chances of the actors and studios settling their differences within a month are very low, which means Deadpool 3 will very likely be postponed. Before Marvel Studios adjusted the schedule, the movie was supposed to be in theaters on November 8, 2024. Depending on how long the strike continues, Deadpool 3 might end up going back to that original release date.
Complete Deadpool 3 Cast List
Ryan Reynolds – Deadpool (Confirmed)
Hugh Jackman – Wolverine (Confirmed)
Karan Soni – Dopinder (Confirmed)
Leslie Uggams – Blind Al (confirmed)
Jeniffer Garner – Elektra (Confirmed)
Morena Baccarin – Venessa (Confirmed)
Brianna Hildebrand – Negasonic Teenage
Warhead (Confirmed)
Stefan Kapičić – Colossus (Confirmed)
Ben Affleck – Daredevil (Rumored)
Owen Wilson – Mobius M. Mobius
(Rumored) Tom Hiddleston – Loki (Rumored)
Patrick Stewart – Professor Charles Xavier (Rumored)
Ian McKellen – Magneto (Rumored)
Emma Corrins- Cassandra Nova (Rumored)
Would you like to find out when "Welcome To Derry" and "Stranger Things" will be released? You can check the links provided below:
Deadpool 3 Plot
Reynolds says that the next Deadpool movie might change a lot in terms of the story and the character. He hinted that the third movie is planning to take a very different path. He mentioned how sometimes in movies, they wait too long to change things up. Since time travel was a big part of Deadpool 2, the new movie might use this even more.
It could use time travel to smoothly bring Deadpool into the bigger Marvel movie world. Based on the appearances of characters from X-Men and what we've seen on the filming set, it seems likely that Deadpool will show how the character moves from the 20th Century Fox movies to the Marvel movies in a sort of self-aware way.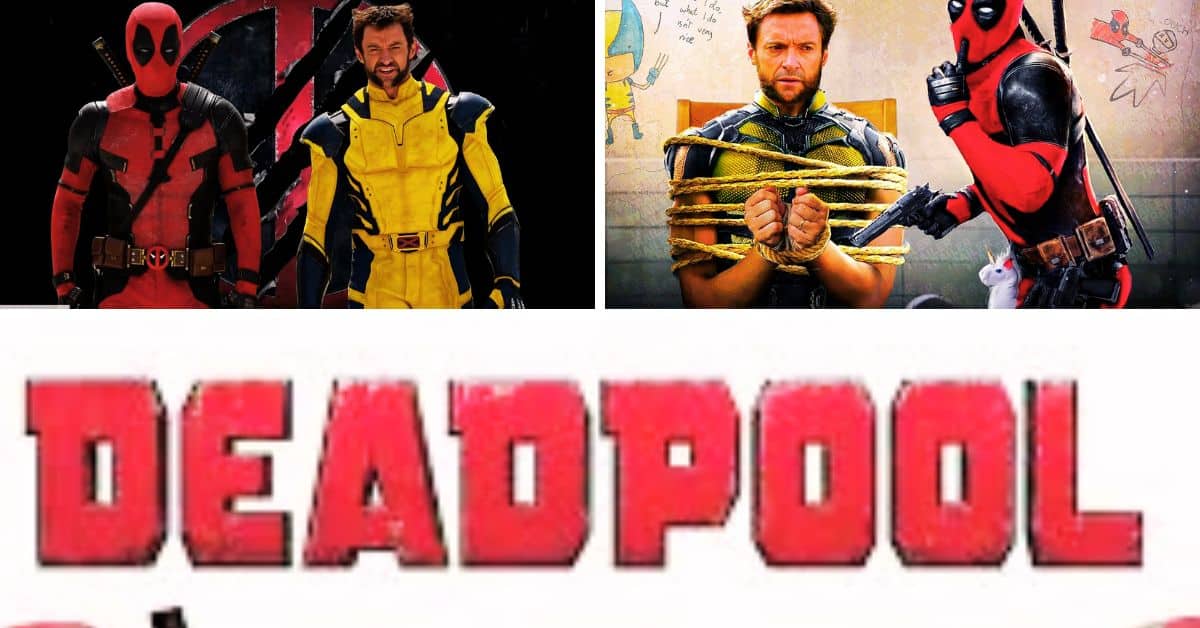 There's also a good chance that Deadpool and Wolverine will have a big fight at some point. Even though Deadpool is now part of Disney, Marvel folks have said many times that the third movie will still be for grown-ups and won't hold back on the intense stuff.
Lots of fans think the movie will be kind of like the 'Deadpool Kills the Marvel Universe story. In this, Mobius played by Owen Wilson, and the TVA chase Deadpool through different times as he causes a lot of crazy and violent stuff.