After its dramatic cliffhanger, Better Call Saul season 6 part 2 will be the last episode of the show. Here's everything you need to know about it, including when it will come back, how many episodes are left, and what will happen in the story. After the end of Better Call Saul season 5, it was announced that season 6 would be the show's last and that it would be split into two parts, just like Breaking Bad's last season was.
So far, that choice has been a good one. Season 6, part 1 of Better Call Saul brought a lot of surprises that set up the endgame. Even though season 6 of Better Call Saul only has seven episodes so far, there have already been two major deaths and a lot of other twists and turns. Nacho Varga was killed in episode 4, and Howard Hamlin died in episode 7.
Gus Fring has been unable to find or stop Lalo Salamanca, and Jimmy McGill and Kim Wexler keep falling deeper and deeper into darkness from which they may not be able to come back. All of these things don't so much set up the pieces for the end of season 6 of Better Call Saul as they blow everything wide open.
Better Call Saul season 6, part 2, is much more unexpected than the first because of Howard's passing, while some things are still definite. Because it's the last episode, it will have to answer all of the questions about what happened to the characters, especially those who aren't in Breaking Bad, and connect to its parent shows in bigger ways than ever before. Here's everything you need to know about the second half of season 6 of Better Call Saul.
Read more:
Better Call Saul Season 6 Part 2 Release Date
Before season 6, all of the seasons of Better Call Saul had 10 episodes. However, as the last season, season 6 is pushing things a little further. Instead of the usual 10 episodes, season 6 of Better Call Saul has 13. Since seven have already been shown, Better Call Saul season 6, part 2, just has six episodes left to complete before the series is officially over.
Part 2 of Better Call Saul season 6 will come out on July 11, 2022. This means that there will only be a two-week break between the two parts. That's a much shorter wait than the almost year between the two parts of Breaking Bad season 5, which ended on a cliffhanger when Hank Schrader found out Walter White's secret.
Since the eighth episode of Better Call Saul's sixth season comes out on July 11, that means the last episode of the show will air on August 15, 2022.
Better Call Saul Season 6 Part 2 Cast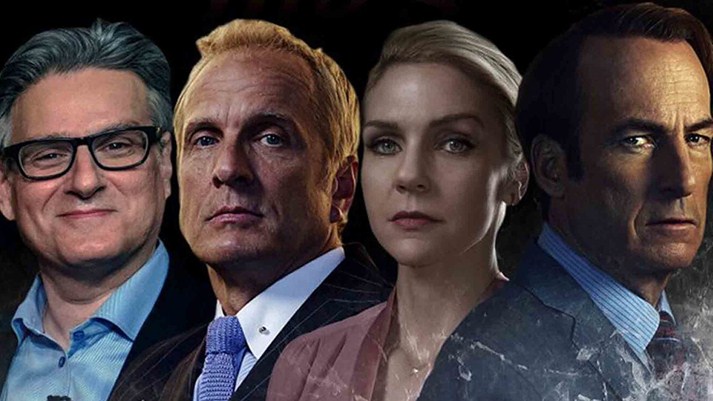 Bob Odenkirk as Jimmy McGill / Saul Goodman, a criminal defense attorney practicing under the name Saul Goodman, and Kim Wexler's husband. In the present, he manages a Cinnabon store in Omaha under the alias Gene Takavic.
Jonathan Banks as Mike Ehrmantraut, a fixer in Gus Fring's criminal enterprise.
Rhea Seehorn as Kim Wexler, a lawyer and Jimmy's wife, and confidante.
Patrick Fabian as Howard Hamlin, managing partner of the Hamlin, Hamlin & McGill law firm.
Michael Mando as Nacho Varga, a lieutenant in the Salamanca organization who oversees daily operations in Albuquerque.
Tony Dalton as Lalo Salamanca, acting head of the Salamanca family, drug dealers, and enforcers for Don Eladio's Juárez Cartel.
Giancarlo Esposito as Gus Fring, an Albuquerque narcotics distributor for the Juárez Cartel who uses his fried chicken chain Los Pollos Hermanos as a front.
Better Call Saul Season 6 Part 2 Plot
Better Call Saul season 6, part 2's plot is completely open after Howard's passing, and anything may actually happen. Lalo killing Howard connects all of the show's different storylines, and it looks like he won't stop at anything to get rid of "the chicken man."
Most of the show's story will probably be about how this conflict is getting worse, but the question of Jimmy and Kim's souls and whether they can really be saved may come to define it. We don't know where Kim is during Breaking Bad, and we also don't know what happens to Gene in Omaha at the end of this show. These are the two biggest questions that Better Call Saul season 6, part 2 needs to answer, either together or separately.
FAQ:
Is Part 2 of Breaking Bad Better Call Saul?
The American crime drama TV shows Better Call Saul was made by Vince Gilligan and Peter Gould. It is a spin-off, a prequel, and a sequel to Breaking Bad, which was Gilligan's last show.
Does Better Call Saul have a sixth season?
Better Call Saul season 6, which is now airing, is the last time Bob Odenkirk will play the bad lawyer Jimmy McGill. Season 6 has two parts: the first seven episodes come out in April and May, and the last six episodes come out in July. Episode 7, "Plan and Execution," comes out this week. It's the last episode before the mid-season break.
Read more: