When a comedy from the early 1990s is brought back to life and turned into a drama for a 21st-century audience, it shows how much has changed and how much hasn't. Bel-Air is a new take on the famous show The Fresh Prince of Bel-Air. Like the original, it's about how a Black family works. As season 2 of Bel-Air starts, however, it's clear that the show, which has already become one of Peacock's best, wants to be different from the original.
Will's basketball career might have been over before it even started because of Doc.
In the second season of Bel-Air, Doc's ongoing fight with his business partner Lorenzo threatened to reveal their shady side business. This would have made the team ineligible to play college hoops, which would have ended their chances of being recruited by the NBA.
Will deal with all of this on Thursday's Season 2 finale by going back to street hoops, the same game that got him in trouble back in Philly. Will wasn't ready to hear that Jazz was trying to tell him he had other choices now that he was in Bel-Air. Instead, he lost his temper with his friend and sulked on the beach, where Lisa was there to cheer him up.
Carlton, on the other hand, was getting close to everything he wanted. He spoke at the school's kickoff event for mental health, met with a Princeton recruiter, and was expected to win the prestigious Founder's Award. Even so, Drew still called him a liar.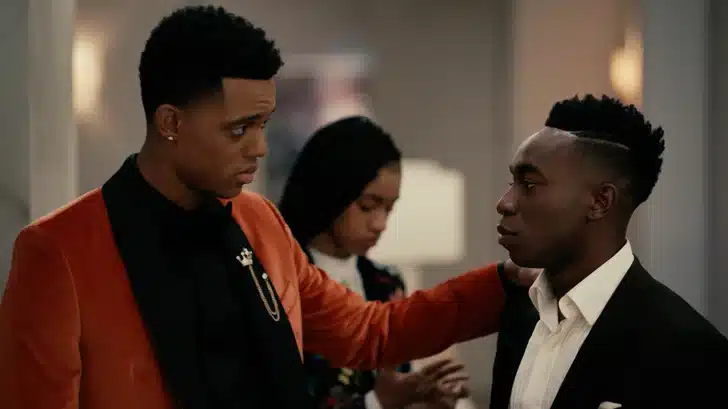 Phil didn't want to help Doc, so Will brought in some friends to show his uncle that Doc wasn't the wrong person. They said that Doc was looking out for the team and that the money he made on the side went to help their families pay bills or do whatever else they needed. This led to a meeting with Lorenzo, where he signed papers to leave and start his own team.
After that, Will got back in touch with his Bel-Air Academy friends and taught them new moves to help them in the next game. That act got him a spot on the team again the following year.
For Carlton, things didn't go as planned. First, Ashley saw him taking cocaine in his locker, making him angry with her. Then, he started crying during his Founder's Award speech and admitted to everyone that he was a drug user.
Back home, Vivian was shocked but did her best to help her son through his problems. Phil, on the other hand, gave Carlton a hard time about his drug use because he gave Carlton the good life he has now. Carlton then reminded Phil that he never let him forget that, and Phil spat that he was done apologizing for giving his family a great life. Phil finally settled down, and when he did, he hugged Carlton, who started crying in his arms. While that was going on, Vivian looked up rehab centers.
Remember when Erika kissed Phil, and he told her to keep things professional? So, she asked him to dinner, and he said yes.
Will was glad his junior year was over and looked forward to his senior year. But they had to make it through the summer first. Play "Summertime" by Will Smith to end the season.
Other series' release dates have also been confirmed recently and in our post, we covered the latest details:
Other Events That Took Place During The Episode Are As Follows: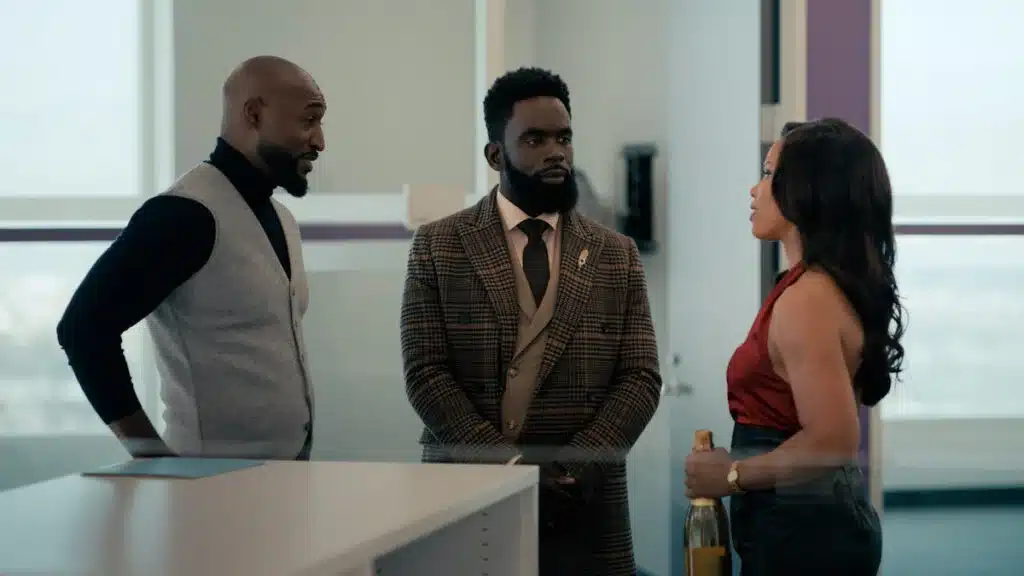 Vivian ended her fight with Janice when she persuaded the executive director to resign instead of fighting it out in the news.
Geoffrey said he had been getting calls from a number he didn't know, which went back to East London. Then, he got a strange letter with a picture of him with his son. Does he have a stalker?
Ashley and Olivia decided to hang out this summer, even though Olivia didn't get Ms. Hughes fired.
Drew said that he was the one who gave out the locker room tape, and Will and Lisa then kissed.
Jazz told Hilary how he felt about her, but she didn't want to chance being hurt again. He said he would wait until she was ready, so she and LaMarcus agreed to go to Paris.
You can bookmark our website, thetecheducation.com and read our recent posts in which we covered more information about the release date, trailer, plot and more for other series, shows, episodes and more.