It would be fair to say that Wes Anderson is more than just a director; he is also an artist. He tells stories through vivid images and engaging narratives that can take you into his world. (Or maybe it's just how much this writer loves his work). If you've never seen Anderson's storytelling skill but would like to, the new movie Asteroid City is what you should look forward to. Even if you have, this movie could be even better than what you have seen before. The long-awaited project is the director's latest group period piece. It's also his 11th feature film, based on a story he and Roman Coppola wrote together.
The story of Asteroid City takes place in 1955. It is about a group of kids and their parents who go to a made-up desert town for the annual Junior Stargazer convention. Even though the movie is called a "sci-fi romantic comedy," the new trailer shows that it's not just another one of Anderson's films. But more about that later.
This movie is set to come out in theatres this summer. It seems like a great way to enjoy Anderson's colorful fantasy, which usually leaves you wanting more. And while you're waiting, you can learn about Asteroid City's story, release date, video, cast, characters, and everything else we know about it so far.
Asteroid City: Release Date Details
In May 2023, Asteroid City will have its world premiere at the 76th Cannes Film Festival. On June 16, 2023, Focus Features will show the movie in a limited number of theatres in the United States. On June 23, 2023, many people will be able to see the film.
What Is The Story Of Asteroid City?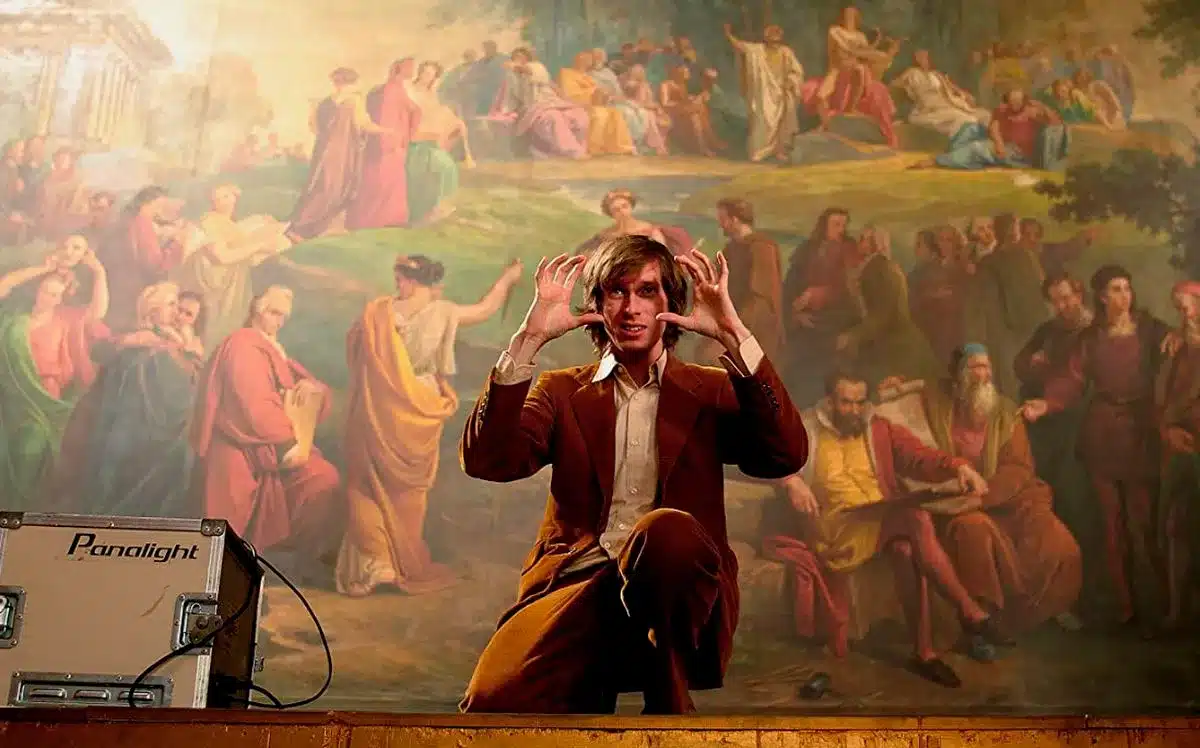 Like most of Anderson's stories, Asteroid City is set in a made-up but real-feeling place where people meet and change each other's lives in funny, sad, and dramatic ways.
In 1955, students and their parents from all over the country met in a desert town for the Junior Stargazer/Space Cadet convention. The goal is to unite people through rest and recreation, competitions for knowledge, and other fun things to do. But these busy plans are interrupted by "unspecified events" that would change the world and the lives of people, especially those at the gathering.
The original synopsis from Focus Features says:
The itinerary of a Junior Stargazer/Space Cadet convention (organized to bring together students and parents from across the country for fellowship and scholarly competition) is spectacularly disrupted by world-changing events.
Asteroid City: Cast Details
One thing that all of Wes Anderson's films have in common is an excellent company, which includes some of his all-time favorites, friends, and people he often works with. But with Asteroid City, the hiring goes above and beyond what he's done before. It has a bigger, grander, and better cast than any of his other projects and has been called "larger than most other ensemble Anderson films."
Fisher Stevens, one of the actors, said in an interview that it was "the wildest cast since The Bridge on the River Kwai." Bryan Cranston, also in the movie, talks about what it was like to be a part of the extravaganza. He says it was "like fulfilling an actor's dream camp."
In Asteroid City, Jason Schwartzman plays Augie Steenbeck, a widowed father of four who goes to the stargazing convention. Scarlett Johansson plays Midge Campbell, an actress; Tom Hanks plays Augie's father-in-law; Jeffrey Wright plays General Grif Gibson; and Tilda Swinton, Edward Norton, Adrien Brody, Margot Robbie, Willem Dafoe, Steve Carell, Hong Chau, and Jeff Goldblum Hope Davis, Maya Hawke, Tony Revolori, Sophia Lillis, Grace Edwards, Rita Wilson, Jarvis Cocker, and Bob Balaban all play different parts in the sci-fi romance comedy set in the past.
Read more:
Who Are the Creators of Asteroid City?
Wes Anderson writes and directs Asteroid City, based on a story he and Roman Coppola wrote together. Anderson and Coppola have worked together for a long time. They have worked on many of Anderson's films, including The Darjeeling Limited, which Coppola co-produced with Jason Schwartzman, Moonrise Kingdom, Isle of Dogs (with Schwartzman and Kunichi Nomura), and The French Dispatch (with Schwartzman, Hugo Guinness, and Kunichi Nomura), for which Coppola was the executive producer.
Focus Features and Anderson worked together before on Moonrise Kingdom in 2012. Asteroid City is their second movie together. Anderson also produces the sci-fi love comedy film with Jeremy Dawson (The Grand Budapest Hotel), nominated for an Oscar and won a Golden Globe, and Steven Rales under his production company, Indian Paintbrush.
Regarding the people who make Wes Anderson films, the cinematography and music are essential parts. For Asteroid City, Anderson brings back Robert Yeoman, a photographer who has often worked with Anderson (and Paul Feig). Yeoman has been nominated for an Academy Award and is known for working with Anderson and Paul Feig. Yeoman has worked on all of Anderson's live-action movies. This says a lot about the art and style that make each of these movies special and well-known. Yeoman was nominated for Best Cinematography at the Academy Awards and the British Academy Film Awards for his work on The Grand Budapest Hotel. Alexandre Desplat is a French film composer and conductor who has won Academy, BAFTA, Golden Globe, and Cesar Awards. He has also written music for Fantastic Mr. Fox, The Grand Budapest Hotel, Moonrise Kingdom, and The French Dispatch.
When Is Asteroid City Filming?
The project has been in the works since 2020, and the principal filming took place in different places in Spain from August to October 2021.
Is There An Asteroid City Trailer?
Watching a Wes Anderson movie is like flipping through a beautifully made picture book or a collection of artworks where the characters and themes come to life. The original trailer for Asteroid City shows that this soon-to-be-released movie will also be like that. It's almost a waste of time to talk about the people in the trailer since a quick read-through wouldn't do them justice when you see the movie. So let's not talk about that and instead talk about how the caravan might make you feel.
The tone of the clip is bright and hopeful, and it uses symmetry over and over again. This is the director's signature style. But as the pin goes on, it's clear that not everything is happy and bright. This perfect look is immediately set against a slight air of chaos and mystery. It's hopeful but also scary and confusing. It's intense but also a way to get away, which is exactly what Anderson does best. So, if you like art that doesn't make sense, you can't miss this movie. In simple terms, the video for Asteroid City makes it sound like it will be an exciting, fun, and visually appealing movie that will take you back to the pastel-colored golden days of American history.
Write Some Series Like Asteroid City
"SimCity"
"Cities: Skylines"
"Surviving Mars"
"The Universim"
"RimWorld"
"Tropico"
"Banished"
"Frostpunk"
"Anno"
"Civilization"
We will update you when we get the latest information related to this series. Keep thetecheducation.com bookmarked to get the newest updates regarding other upcoming series, movies, or episodes.