Attack on Titan: The Final Chapters Special 1 Is Now Available To Subscribers On Crunchyroll In Over 200 Countries and Territories Around The Globe. This is the first half of the series finale for the global anime phenomenon before its epic conclusion later this fall. Attack on Titan Season Finale Special 1: The Final Chapters Will Also Be Available on Hulu.
The official synopsis states, "Aeons ago, humanity was forced to flee behind the towering walls of a fortified city to escape the massive, man-eating titans that lurked outside." Only the brave members of the Scout Regiment dared to venture beyond the safety of the walls, and even they rarely returned alive.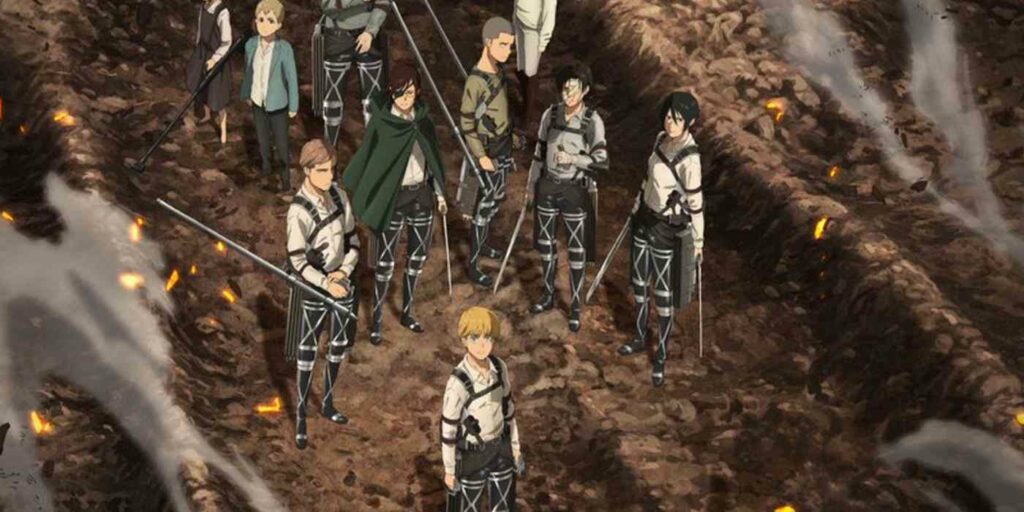 As Eren releases the Titans' most incredible power, the world's fate hangs in the balance. He leads an army of unstoppable colossal titans toward Marley, intending to kill everyone threatening Eldia. Now, a motley crew of his former allies and foes scramble to stop his lethal mission; the only question is whether or not they can succeed."
Attack on Titan: The Final Chapters Special 1 Is Directed By Yuichiro Hayashi (Dorohedoro; Kakegurui) And Produced By Studio Mappa, Best Known For Animating Jujutsu Kaisen, Chainsaw Man, Vinland Saga Season 2, And The Upcoming Hell's Paradise.
Series Composition By Hiroshi Seko (Chainsaw Man; Mob Psycho 100); Character Design By Tomohiro Kishi (Dorohedoro); Chief Animation Direction By Daisuke Niinuma (Days) And Manabu Akita (Kakegurui); Art Direction By Kuniaki Nemoto (Futakoi Alternative); Editing By Masato Yoshitake (Chainsaw Man; Cyberpunk: Edgerunners); And Music (Blue Exorcist; Kill La Kill)
Read More
Be Entertained and informed with the latest news at techeducation.com! From the hottest trends to the most breaking news. And Also, Follow us on social media: Facebook, Pinterest, Twitter, and Linkedin. And be part of the movement! Share your thoughts, ideas, and opinions with us.