Even though Barbie has been in many cartoon movies, the pink car and stylish clothes have never been shown in a live-action movie. Even though the idea of making the Mattel classic into a live-action movie had been talked about for more than a decade, it wasn't until Greta Gerwig signed on to the project that it really took off. With Margot Robbie playing the well-known doll, Barbie might be one of the most-anticipated films of 2023, and we have everything you need to know about it so far.
Barbie: Release Date Details
Barbie is set to come out in theatres in the United States on July 21, 2023. It will replace Coyote vs. Acme, which was supposed to come out on that date.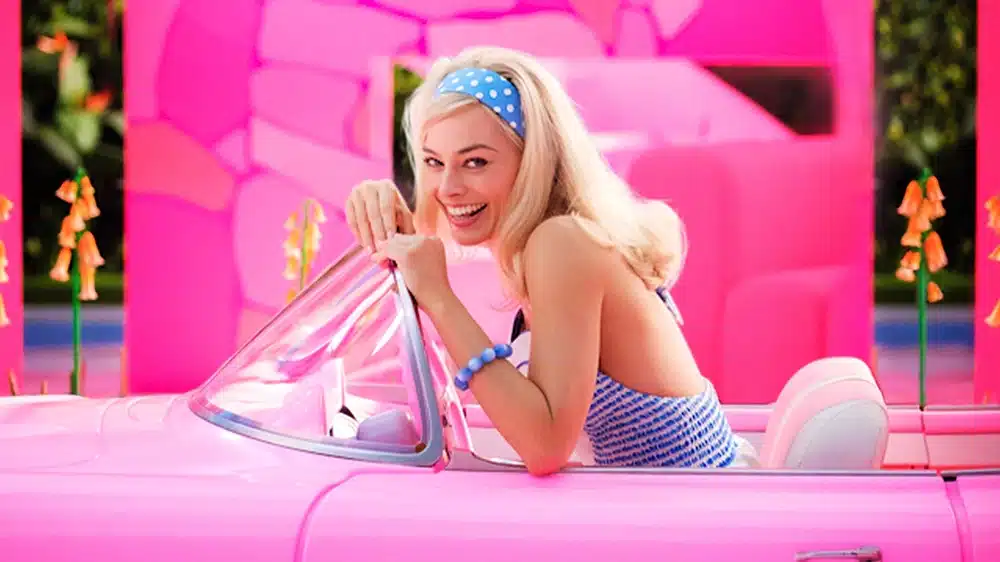 Plot Details Of Barbie
This live-action movie is always talked about because there is almost no reliable information about its plot. From what we've heard from a few people involved in the project, we only know it will be a unique take on the well-known Barbie doll.
Even though the Barbie brand might seem like it would make it hard to come up with a story, Margot Robbie and her team were up for the task.
"The IP, the name itself, people immediately have an idea of, 'Oh, Margot is playing Barbie, I know what that is,' but our goal is to be like, 'Whatever you're thinking, we're going to give you something totally different — the thing you didn't know you wanted'… Now, can we truly honor the IP and the fan base and also surprise people? Because if we can do all that and provoke a thoughtful conversation, then we're really firing on all cylinders."
Will Ferrell, part of Barbie's extensive and impressive cast, talked to the press about the Christmas musical comedy and shared some interesting facts. Saying with spirit:
It is, in my humble opinion, the ultimate example of high art and low art. It's a loving homage to the brand and, at the same time, couldn't be more satirical—just an amazing comment on male patriarchy and women in society and why Barbie's criticized and yet why every little girl still wants to play with Barbie.
He also commented about his role in the film:
Boy, when I read it, I was like, 'This is fantastic.' I get to play the CEO of Mattel and be that guy who's just insensitive but weird and then, not to spoil anything, but…. Anyway, that's what excites me.
Even after two teaser videos, we still don't know much about what happens in Barbie. Warner Bros. did put out this description along with the second peek.
WELCOME TO BARBIE LAND, did you bring your rollerblades? 🌟 #BarbieTheMovie only in theaters July 21. To live in Barbie Land is to be a perfect being in a perfect place. Unless you have a full-on existential crisis. Or you're a Ken.
Who Is Part Of The Cast For Barbie?
In Barbie, many well-known actors will play different versions of the title character. Kate McKinnon (Saturday Night Live) will play Gymnast Barbie, Emma Mackey (Sex Education) will play Physicist Barbie, Alexandra Shipp (X-Men: Apocalypse) will play Writer Barbie, Sharon Rooney (Dumbo) will play Lawyer Barbie, Nicola Coughlan (Bridgerton) will play Diplomat Barbie, Anna Cruz Kayne (Li Simu Liu (Shang-Chi and the Legend of the Ten Rings), Kingsley Ben-Adir (One Night in Miami), Ncuti Gatwa (Doctor Who), and Scott Evans (Grace and Frankie) will all play different versions of Ken in the movie. In Barbie Land, there aren't just Barbies and Kens. Michael Cera (Scott Pilgrim vs. the World) plays Ken's best friend, Allan, and Emerald Fennell (The Crown) plays Barbie's best friend Midge.
As for the world where people live, Will Ferrell will play the CEO of a toy company, Connor Swindells (S*x Education) will play an intern at the toy company, Jamie Demetriou (The Afterparty) will play an employee at the toy company, and Helen Mirren (The Queen) will play the narrator. America Ferrera (Superstore) and Ariana Greenblatt (Avengers: Infinity War) will play two more people.
Marisa Abela (Industry), John Cena (Peacemaker), and Rhea Perlman (Cheers) are also in the movie, but their parts are not known.
Who Plays Ken In Barbie?
On October 22 of last year, it was reported that Ryan Gosling was in the final stages of talks to play Ken, Barbie's love interest. Even though the actor had a full shooting schedule, he initially turned down the project. After the pandemic, however, his schedule opened up and he could play the male doll on screen. In July 2022, Warner Bros. released Gosling's first movie, showing him bleached blonde hair, a tan, and a jean jacket. The shot immediately caused a big stir on the Internet and made people even more excited about the new Gerwig movie.
Gosling talked about how proud and excited he was to play the iconic part of Ken in The Grey Man when he did press for the movie.
"I felt like I was seeing myself. I felt seen. I think a lot of Kens will feel seen when they see this. Gotta do it for the Kens. Nobody plays with the Kens."
But when the actor, Ryan Gosling, was asked for more information about how he played Ken, he didn't say much.
"That Ken life is even harder than the 'Gray Man' life, I think. Ken's got no money, he's got no job, he's got no car, he's got no house. He's going through some stuff. I can't wait for people to see the film. That's all I can say, otherwise Mattel will come in and box me up."
Do check out more related articles here:
Will The Song "Barbie Girl" Be Featured In The Barbie Film?
You might think "yes" is the clear answer to this question, but the famous Aqua song won't be in Barbie. Ulrich Mller-Jrgensen, who manages Lene Nystrom, told Variety that song wouldn't be on the music. When the Danish hit came out, Mattel was worried about what the song was saying, so they sued the group twice for using their product to make money. But the United States District Court in California didn't care about either case.
Is There A Trailer For Barbie?
On December 15, 2022, before some showings of Avatar: The Way of Water, the first teaser video for Barbie was shown on the big screen. People had been waiting for it for a long time. The next day, Warner Bros. put the video online, which broke the internet in the process.
The trailer starts with a clever nod to Stanley Kubrick's 2001: A Space Odyssey, with Richard Strauss' 'Also Sprach Zarathustra playing in the background. A group of girls in ragged clothes plays with dolls while Helen Mirren tells the story. She says that until one fateful day, girls only had baby toys. The video then shows a giant Margot Robbie, dressed as Barbie in a black-and-white striped swimsuit. She towers over the little girls and gives them a wink. The girls then start to fight, breaking their baby dolls. One of the dolls is thrown into the air and starts to spin before we cut to the title card with a smash. The music gets much livelier as we see a quick clip of Robbie's Barbie looking out over Barbieland, Simu Liu having dance parties, Ryan Gosling's Ken in action for the first time, and Issa Rae cheering where a ribbon says "President."
Warner Bros. releases the second official teaser trailer for Barbie on April 4, 2023, after putting out a lot of funny character posters. It doesn't say much about the story like the first teaser trailer. Fans can get a better look at more of the movie's characters and see how "PG-13" its humor is. For example, there are jokes about Ken spending the night at Barbie's house and a hilarious extended clip of the Kens played by Gosling and Liu challenging each other to a "Beach Off" with Ben-Adir's Ken trying to back up Gosling.
Write Some Movies Like Barbie
"Bratz: The Movie"
"My Little Pony: The Movie"
"Trolls"
"Enchanted"
"The Princess and the Frog"
"Cinderella"
"The Little Mermaid"
"Beauty and the Beast"
"Moana"
"Frozen"
To learn more about tv shows and movies, keep following thetecheducation.com.