In Zootopia 2, Judy Hopps and Nick Wilde will be back.
The news came from Disney CEO Bob Iger on February 9, 2023, during their Q1 earnings call. Iger said, "I'm thrilled to tell you today that our animation studios are working on sequels to some of our most popular franchises, including Toy Story, Frozen, and Zootopia." "We'll have more to say about these productions soon, but this is a great example of how we're focusing on our unbeatable brands and franchises."
Previous parts of the above movies were all very popular in theaters worldwide. In 2019, Frozen 2 made $1.45 billion, Toy Story 4 made $1.07 billion, and Zootopia made $1.02 billion in 2016. But the release came after some bad news, like a $5.5 billion cost-cutting plan for the whole company and the loss of 7,000 jobs at Disney.
Here's what we know so far about Zootopia 2, whose movie is currently being made.
When Is The Release Date For Zootopia 2?
Like the video, we don't know when Zootopia 2 will come out. Wish, directed by Frozen's Chris Buck and first-time director Fawn Veeraunthom and set to come out on November 23, 2023, is one of Disney's future movies. There are also unnamed projects planned for November 2024, November 2025, and November 2026.
Who Created Zootopia?
The first Zootopia was made after Byron Howard told John Lasseter, the chief creative officer and executive director of Disney Animation, about six story ideas, three of which had animal characters. Howard says that he made Zootopia because he wanted it to be different from other anthropomorphic animal movies in which animals live in either the wild or human worlds. Lasseter suggested combining a 1960s theme with animal characters. Later, screenwriter Jared Bush joined the project because he was excited to work on a spy movie. Both his father and grandpa had worked for the Central Intelligence Agency.
Howard finally got rid of the 1960s setting, the espionage, and the international parts. Instead, he turned the movie into a modern police procedural, with Nick Wilde as the main character and Judy Hopps as his sidekick, to highlight the fact that the city is made up of animals. But the moviemakers saw that the story could be more interesting if they switched the parts and focused on Hopps instead of Wilde.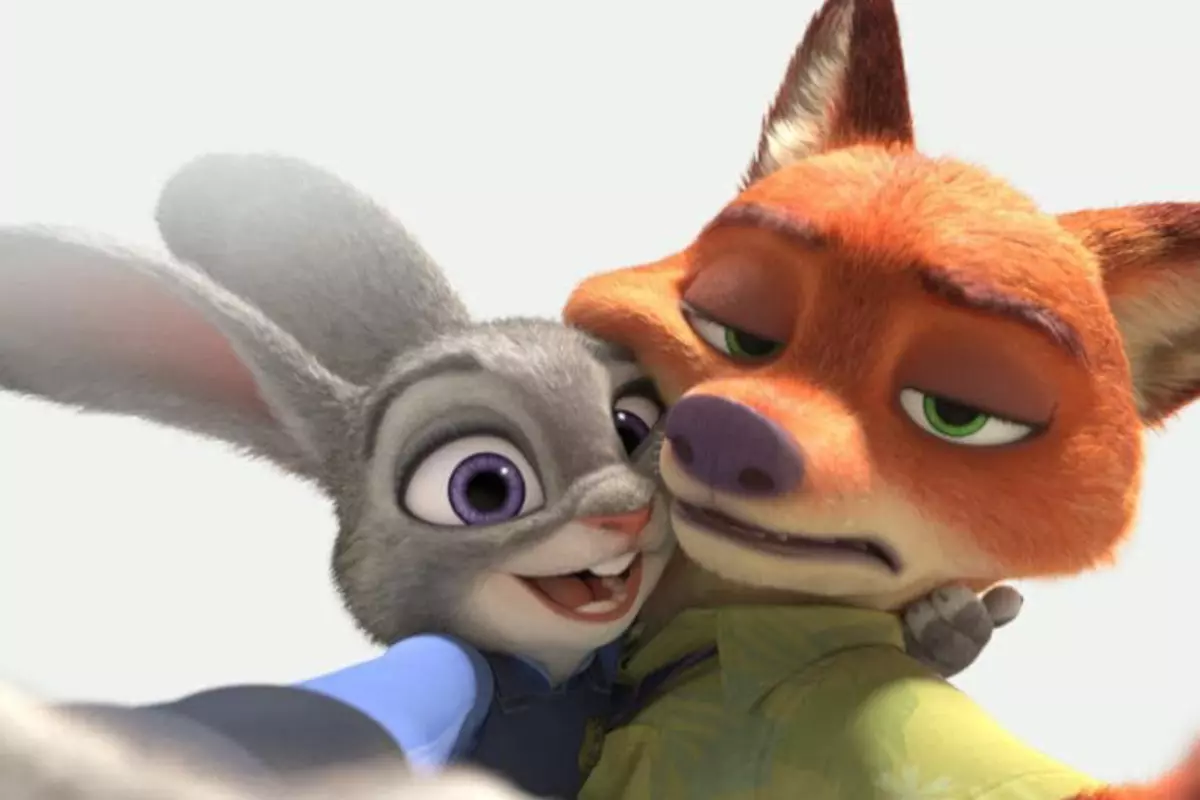 What Is Zootopia 2 About?
Zootopia 2 doesn't have a clear plot yet, but Judy Hopps and Nick Wilde, the two key characters, will probably be back since they're the faces of the movie. The second movie wouldn't be complete without seeing these two famous faces. Most likely, Zootopia 2 will pick up where the first movie left off, with Judy becoming a respected member of the Zootopia Police Department and Nick becoming the first fox cop and Judy's partner in the ZPD. As they go on new experiences and meet new people, their personalities will shine just as much as they did in the first movie. They will be wise, do funny things, and care about each other.
The first movie, Zootopia, shows us the city of Zootopia, where animals of all kinds, from considerable elephants to tiny shrews, live together in peace. Judy Hopps is the first rabbit to join the police force, and she learns quickly what it takes to keep the law. Judy is determined to show what she can do, so she jumps at the chance to solve a complex case. Unfortunately, she has to work with Nick Wilde, an intelligent fox who makes her job even more difficult.
Even though this is a light-hearted animated movie for the whole family, it is amazing how deep it is. Zootopia isn't like your typical friend cop movie, even an animated one. It talks about things like tolerance. The film is about a secret that the city hasn't solved. It's one of the best conspiracy thrillers and one of the funniest crime movies ever made.
In Zootopia 2, Who Will We See?
Zootopia 2's cast hasn't been decided yet, but it wouldn't be the same without Judy Hopps (Ginnifer Goodwin) and Nick Wilde (Eddie Redmayne). (Jason Bateman).
Judy Hopps, a female rabbit, is the main character in Zootopia. She wants to be a cop and is the heart of the story. People are always suspicious of Judy because she is a rabbit, which is not a species that is usually connected with law enforcement. This includes her parents and the bullies in her neighborhood. Still, she uses this doubt to keep going and thinks it's important always to keep going and work hard to reach her goals.
Nick Wilde is a charming street-smart fox who makes a living as a small-time con man. He likes to say what's on his mind and often uses his smarts to get out of tight spots. Nick's "Sly Fox" persona was created as a way for him to deal with a traumatic event in his youth. But when a rabbit police officer beats him at his own game, he ends up helping her solve a strange case.
Are There Any Other Zootopia Projects In The Works?
Walt Disney Animation Studios also made a web series called Zootopia+, a cartoon spin-off of Zootopia movies. The show was released on Disney+ on November 9, 2022. Howard, Bush, and Rich Moore made it. There are a total of 6 episodes in the show.
The TV series takes place during the events of the movie and goes deeper into the lives of some of the movie's most interesting characters, like Fru Fru, the newlywed arctic shrew (Leah Latham), Gazelle's skilled tiger dancers (Shakira), and Flash, the sloth full of surprises (Raymond S. Persi).
Is There A Zootopia 2 Trailer?
No, because the movie is still in the early stages of production, there is no promotional video for Zootopia 2 right now. You can now watch the first movie's trailer to remember what happens. We put a link to that clip down below:
Some Similar Series Like Zootopia
Here are some similar series to Zootopia:
Kipo and the Age of wonder beasts: This is a Netflix original animated series that follows the adventures of a young girl named Kipo, who sets out to find her way home in a world of anthropomorphic animals. The show features a diverse cast of characters and explores friendship, acceptance, and identity themes.
BoJack Horseman: This is an adult animated series that follows the life of a washed-up sitcom star named BoJack Horseman, who happens to be an anthropomorphic horse. The show explores themes of addiction, depression, and the perils of fame, all set against a backdrop of a world where humans and animals coexist.
Beastars is a Japanese anime series set in a world of anthropomorphic animals. The story follows a young wolf named Legoshi as he navigates the complex social dynamics of a high school filled with herbivores and carnivores. The show explores themes of prejudice, identity, and the struggle to find one's place in society.
Animaniacs: This is an animated series from the 90s that features a cast of anthropomorphic animal characters, including the Warner siblings, Yakko, Wakko, and Dot. The show is known for its zany humor, pop culture references, and catchy musical numbers.
Aggretsuko: This is a Japanese anime series that follows the life of Retsuko, a mild-mannered red panda who works in an office job that she hates. To cope with the stress of her career, Retsuko turns to death metal karaoke, where she can unleash her true feelings. The show explores themes of work-life balance, societal expectations, and the challenges of adulthood.
Be Entertained and informed with the latest news at thetecheducation.com! From the hottest trends to the most breaking news. And Also, Follow us on social media: Facebook, Pinterest, Twitter, and Linkedin. And be part of the movement! Share your thoughts, ideas, and opinions with us.