The fifth episode of Zom 100: Bucket List of the Dead will be released soon, and the smash-hit new odd horror/comedy/adventure series shows no signs of slowing down. Following some relative lightness, episode 4 was another tragic turn for the story, with Akira's character growing much more than previously. Episode 5 is expected to follow this trend, and here's all you need to know about its release date.
Zom 100 Episode 5 Release Date
Zom 100: Bucket List of the Dead, like previous episodes, is available on Crunchyroll, Netflix, and Hulu at the same time. While episode #5 would normally have broadcast on Sunday, August 6, it has been postponed in order to accommodate a special program about 100 things you can do to prepare for zombies. Episode #5 has been rescheduled for the following Sunday, August 13. Anime Trending (A page on Twitter) posted about Zom 100 Episode 5 Release Date.
You can check out their Tweet below:
【NEWS】Zom 100: Bucket List of the Dead Episode 5 has been postponed due to a special program.

Episode 5 will air on August 13. pic.twitter.com/cwKw4RL0cD

— Anime Trending (@AniTrendz) August 2, 2023
Zom 100 Episode 5 Plot Speculation
While the fifth episode of Zom 100: Bucket List of the Dead has yet to be released, it may have already revealed Akira's ambition. "Hero of the Dead" is the title of Episode #5, and based on how Episode #4 concluded, Akira's boyhood ambition of being a hero will most likely be revealed.
Given that this is exactly what a youngster would aspire to be, it would make sense for Akira to have had such a dream, and it would fit in perfectly with Akira's unique personality. If Akira's dream was to become a hero, it might reference an earlier joke in the series. In episode #3, Kencho stated that Akira may be the one to save the world from the zombie apocalypse, and while they both dismissed it as a joke, if Akira really wants to be a hero, this could be the beginning of him finally becoming the one to save the world.
 It would be fantastic if Zom 100: Bucket List of the Dead planted the seeds of its plot so early, but for the time being, it's unclear how the story will unfold in full from episode #5 and beyond.
What Happened In Episode 4 Of Zom 100: Bucket List Of The Dead?
Akira and Kencho's desire for a big-screen TV for their rooftop campground sparked off Zom 100: Bucket List of the Dead episode #4, "Flight Attendant of the Dead." They were stranded in a shopping mall with another group of survivors, three of whom were female flight attendants, so Akira and Kencho decided to use the opportunity to cross "Wine and dine a flight attendant" off their bucket list.
Akira avoided romance, although he did develop a friendship with one of the flight attendants, Yukari, because Akira understood how much anguish her profession caused her, despite being her favorite job. However, trouble occurred when one of the survivors was discovered to be hiding a zombie bite. He infected the other survivors, including Yukari, once he was fully zombified, prompting Akira and Kencho to flee in a hurry.
While Kencho was largely unaffected by what occurred, Akira was plainly saddened by what occurred with Yukari; nevertheless, rather than wallow in depression, Akira decided to take their conversation to heart and add recalling his childhood goal to his bucket list.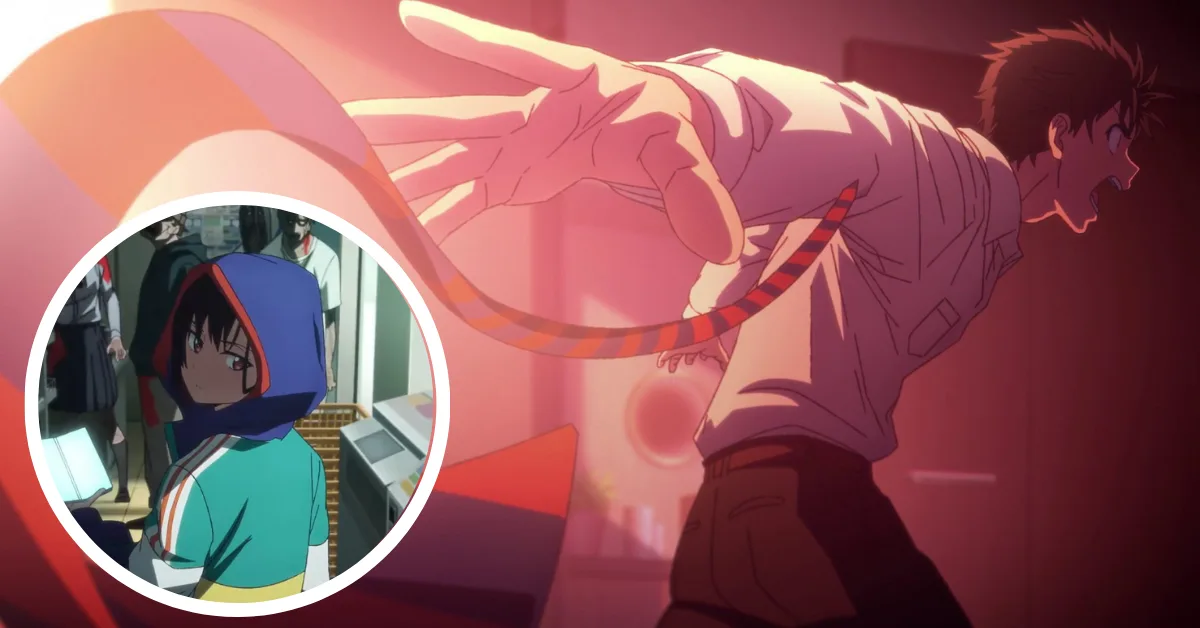 What Is Zom 100: Bucket List Of The Dead?
Zom 100: Bucket List of the Dead is a 2023 Japanese zombie comedy film based on Haro Aso's manga of the same name. Eiji Akaso plays Akira Tendo, a young man who is overworked and stressed out by his profession to the point of feeling like a zombie. When a zombie apocalypse strikes Japan, Akira finds himself feeling more alive than ever.
He decides to construct a bucket list of 100 things he wants to achieve before turning into a zombie and crosses them off one by one. The film has received accolades for its witty humor, unique perspective on the zombie genre, and uplifting message about living life to the fullest. Other zombie comedies like Shaun of the Dead and Zombieland have been likened to it.
Conclusion: Zom 100: Bucket List of the Dead Episode 5 continues its unique mix of horror, comedy, and adventure. As his childhood dream of becoming a hero is tormented, Akira's character develops poignantly. Akira's adventure and its impact on the zombie apocalypse narrative will unfold on August 13, the new release date. Episode 5 promises an intriguing and distinctive continuation as the series seeds its plot early on.
We're glad you found value in our content! Stay connected with Thetecheducation.com to explore more informative articles.