In  Selling Sunset Season 6, there will be changes at the office of the Oppenheim Group. When the show returns on May 19, the luxury real estate agents will look slightly different. Bre Tiesi and Nicole Young will be the only ones who haven't been seen before.
People already knew that Christine Quinn and Maya Vander wouldn't be back on the show, but a cast list for the next episodes shows that one more agent won't be back.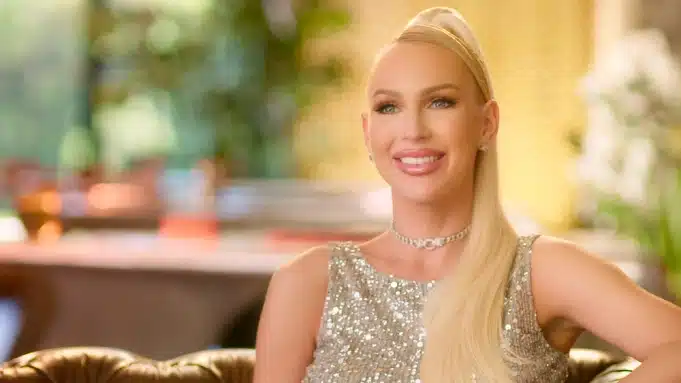 Vanessa Villela will not be back for season 6 of Selling Sunset. She has been on the show for seasons 4 and 5. In June last year, a source told PEOPLE that the star had not yet signed on with Netflix for the sixth and seventh seasons.
"Vanessa is nervous about returning to the show. "She wants to come back and show off her wedding, but she's heard what everyone else has: that new realtors are coming in," the person said.
Chrishell Stause, Emma Hernan, Mary Fitzgerald, Heather Rae El Moussa, Amanza Smith, Davina Potratz, and Chelsea Lazkani will all be back, along with new managers Tiesi and NYoung.
Young told PEOPLE she was supposed to be on the reality show's first season, but that didn't happen. Tiesi, on the other hand, said that she got into real estate more recently.
Quinn, who is 34 and is often presented as the series' bad guy, told PEOPLE in May that she quit the Oppenheim Group in April when she and her husband Christian Dumontet launched RealOpen, a crypto real estate business.
Vander also said she wouldn't be coming back after starting her own real estate group in Miami with a rival company, Compass.
You can also read related articles:
But she has been keeping up with the group behind the scenes, and in September, she said, "I already know there is some drama behind the scenes."
"I can't say much," she said to PEOPLE. "I don't want to let the cat out of the bag there. Selling Sunset is a great show; that much is clear. Two new girls have joined the group. Bre Tiesi is not someone I know. We sent each other texts. She seems pleasant. I've known Nicole for a very long time. I like her. She is a perfect agent. She has always been a member of The O Group, and I like her."
Jason Oppenheim and Fitzgerald, two of her former co-stars, told PEOPLE at The Hollywood Reporter Power Broker Awards presented by The Society Group that the following seasons will be like the last.
"I think a lot of people were concerned when we lost one of the dramatic agents at the office," Fitzgerald said, referring to Quinn's exit from the show. "But I think everyone's going to be very, very pleasantly surprised. There has been no shortage of drama or real estate."

Added Oppenheim, "Every season, I'm like, oh, we're all getting along. There's not gonna be much drama. And then the cameras start rolling, and there's drama."
Keep following thetecheducation.com for more updates. Don't forget to bookmark our site for the latest updates on stock and revenues.