Who Is The Band On Yellowstone? Music has always been a part of life in Yellowstone. Artists such as Kacey Musgraves, Sturgill Simpson, and Chris Stapleton have appeared in all four seasons of Taylor Sheridan's blockbuster Western, providing a musical backdrop that fits the show's depiction of the modern American west.
Is Shane Smith And The Saints Basically The Official Band?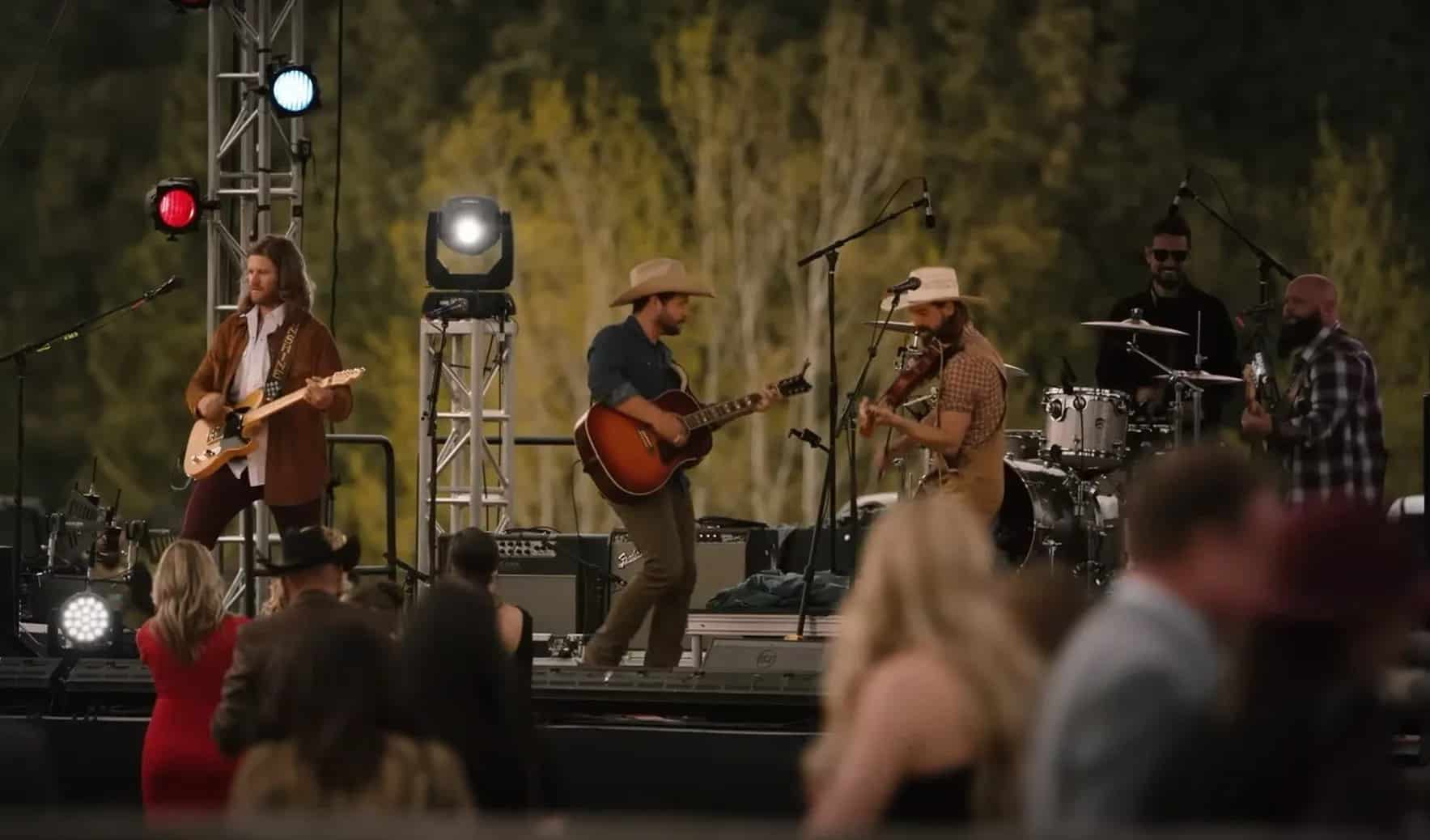 Major musicians like Ryan Bingham (in the part of Walker) and, more recently, Lainey Wilson have found roles in it (who plays the new character, Abby, in Season 5). Yellowstone has always had a strong musical presence.
You May Find Interesting:
It's only natural to assume that Yellowstone's resident musical genius Taylor Sheridan has a preferred group of musicians. You may remember the "All I See Is You" tribute to late singer-songwriter John Prine that was included in the third episode of Yellowstone Season 4.
The show had just played a song by "Shane Smith and the fuckin' Saints" called "All I See Is You," which was a tribute to Sheridan's own recurring character, the horse trainer Travis, who had just driven out.
To put it mildly, that music smacks. Sheridan's obvious appreciation for Shane Smith and the Saints' catchy blend of country and rock, as seen by the episode's title and his own character's effusive adulation, provides a glimpse into his motivations for creating the Dutton-verse.
Related More:
In the Season 5 opener of Yellowstone, the band played a live set titled "One Hundred Years Is Nothing" during the party honoring John Dutton's inauguration as Governor of Montana. Who else would show up in person for such an occasion? Yep, I'm talking about Shane Smith and the Saints. Yellowstone will definitely bring these men in if they have the chance.
Mark this page as a favorite so you can check back regularly to see if anything has changed. Please share the link to this article with anyone you think would enjoy reading it. If you want to see if this article has been revised, visit thetecheducation.com.