Former coworkers of Jack Smith said on Friday that he is a tough by-the-book lawyer who has been given the unenviable job of investigating former President Donald Trump.
Karen Friedman-Agnifilo told The Post that she worked with Smith for five years in the trials division of the Manhattan district attorney's office. "He's a very serious lawyer," she said.
Friedman-Agnifilo said of Smith, who was chosen by Attorney General Merrick Garland to lead investigations into the 76-year-old Trump's keeping of classified documents at Mar-a-Lago and his attempts to stay in power after the 2020 presidential election, "He's a 'follow the facts' kind of guy."
Daniel Alonso, who was in charge of the criminal division at the US Attorney's office in Brooklyn when Smith worked there, said, "He's perfect for the job."
Smith grew up in Clay, NY, which is a suburb of Syracuse. He went to SUNY-Oneonta and got his law degree from Harvard. In the mid-1990s, he worked as a prosecutor for longtime Manhattan DA Robert Morgenthau, focusing on s*x crimes and domestic violence.
After working for Morganthau for five years, Smith moved across the East River to the US Attorney's Office in Brooklyn. There, he worked his way up to become the head of criminal litigation.
"He did a great job, he was a great prosecutor. He was by far the best at going after violent gangs, Alonso told The Post.
Smith tried New York's first death penalty case in decades while he was in Brooklyn. He got gang member Ronell Wilson convicted of killing undercover NYPD detectives James Nemorin and Rodney Andrews in 2003 on Staten Island during a gun buy-and-bust operation. In 2016, a federal judge ruled that Wilson was "intellectually disabled" and changed his sentence to life in prison. He was taken off death row.
Alonso said, "I've never known him to be interested in politics." "When Jack gets there, there won't be any bullets."
In 2008, Smith went abroad to be in charge of war crimes cases at the International Criminal Court in The Hague. Two years later, he came back to the United States to lead the Public Integrity Section of the Justice Department, which investigates and prosecutes public officials who are accused of being corrupt.
At the time, the office was trying to get over the shame of the botched case against Alaska Sen. Ted Stevens, in which then-Attorney General Eric Holder asked that the Republican's conviction be overturned after it came out that prosecutors had kept evidence from Stevens' lawyers.
Smith was hired by Lanny Breuer, the head of the Criminal Division of the Justice Department. In 2015, Breuer told the Wall Street Journal, "Jack came in at a troubled time." "I was looking for a real leader, someone who could both motivate and boost the morale of the people at Public Integrity."
In the most important cases he worked on at the DOJ, Smith had a mixed record. In 2014, his unit got the former Republican governor of Virginia, Bob McDonnell, convicted for taking more than $165,000 in gifts and loans from a wealthy businessman in exchange for promoting a dietary supplement. But two years later, the Supreme Court threw out McDonnell's conviction because the jury was given bad instructions.
John Edwards, a former Democratic senator and two-time presidential candidate, was charged in 2012 with using campaign money to hide an extramarital affair. This was a big mistake. That led to Edwards being found not guilty of one charge and having his trial thrown out for five others."If I were the type of person who could be scared—' I know we should bring this case, I know the person did it, but we could lose, and that would look bad,'" Smith told the New York Times in an interview when he took over the Public Integrity Section in 2010. "I can't think of how someone who works with me or does what I do could think that."
In other cases, like when former Arizona GOP Rep. Rick Renzi was found guilty of corruption, money laundering, and other crimes in 2013, the Public Integrity unit did better. Renzi was given a three-year prison sentence, but Trump released him in his last hours as president in January 2021.
Even though things went up and down, Smith's boss said that he brought one of the DOJ's most important units back to life.
"I think Jack did a great job in every way," Bruer told the Journal when Smith left Washington.
Smith left his job as first assistant US Attorney and acting US Attorney in Nashville, where he worked for two and a half years, to become the top lawyer at HCA Healthcare.
But it was too hard to say no to The Hague.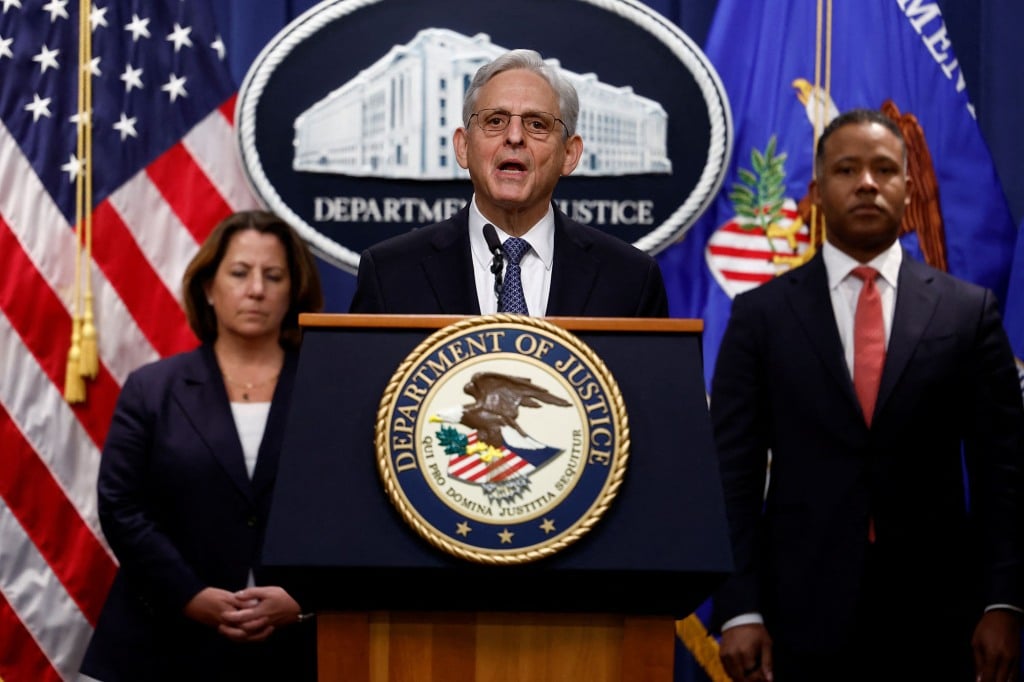 In May 2018, Smith was given the job of Specialist Prosecutor for alleged war crimes committed by ethnic Albanian guerillas during the war to separate Kosovo from Serbia in the late 1990s.
Smith was in charge of the prosecution in the first case heard by the Kosovo Specialist Chambers in September of last year. The case was against Salih Mustafa, a former commander in the Kosovo Liberation Army who was accused of killing and torturing prisoners.
"Some leaders of the KLA, like Mr. Mustafa, used their power to victimize and beat up fellow Kosovo Albanians," Smith said in his opening arguments, as reported by Reuters. "These people's only crime was that they had different political views than the KLA and its leaders," he added.
Now, Smith is getting ready to go back to the US for the third time. This time, he will be taking on his most important case to date.
Related Stories Recommended By Writer: