Kylie Jenner lost one million Instagram followers, and it may be because a member of The Kardashians made fun of a very popular pop star. Fans started talking about how Justin Bieber's wife, Hailey Bieber, and his ex-girlfriend, Selena Gomez, might be fighting again on social media after fans started to think that they might be. Hailey is close with Kylie and Kendall Jenner, and the three of them often get together for girls' nights or double dates. Given how close they are, Selena fans didn't waste any time putting together the clues to try to figure out if Kylie was being mean to the pop star and actress on Selena's behalf.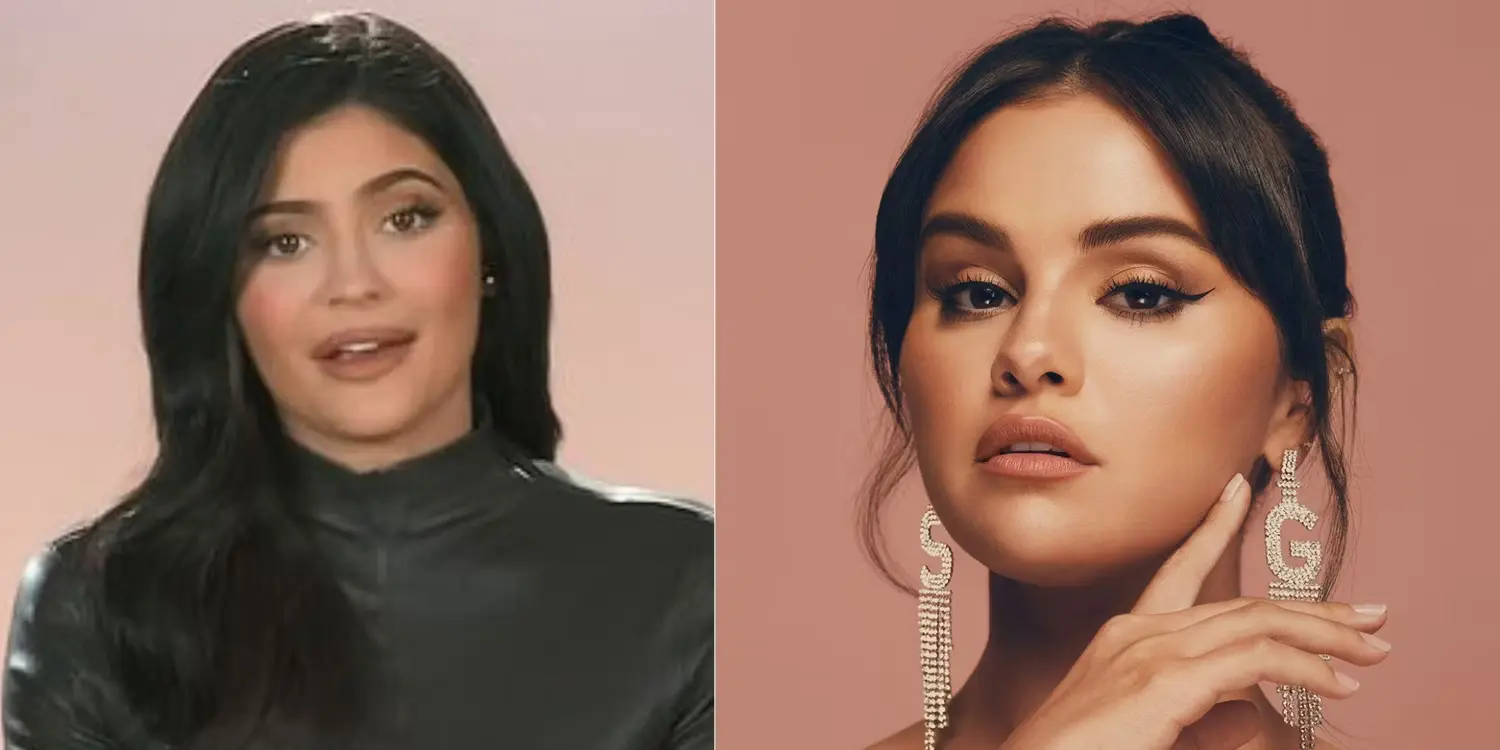 Since she broke up with Travis Scott, Kylie has been more active on social media. After six years of on-and-off dating, the couple broke up at the beginning of the year. They had two children together. Fans thought Kylie and Travis would get engaged soon after they had their son Aire in February 2022. It was the second child for the young couple, and it seemed to show how close they were, even though their exact relationship status was unclear. In 2021, Kylie talked about the rumors that she and Travis were seeing each other all the time. However, sources claim that the two were together but did not label their relationship. Travis would say that Kylie was his wife, but there were rumors that the controversial musician was cheating on her.
Selena Gomez Now Has More Followers Than Kylie Jenner
Since Kylie is now a single mom to two kids, she seems to have more time to help her friends get back at their enemies. Kylie got into trouble when she seemed to make fun of Selena Gomez's weird eyebrows on social media. SocialBlade says that Kylie's Instagram followers went down by half a million after she posted a video about her eyebrows, just like Selena had done before.
According to the Daily Mail, fans think Kylie's followers dropped by one million around the time Selena passed her as the most-followed celebrity on Instagram. Fans at first thought that Kylie's post about her eyebrows might have been a dirty jab at Selena for passing her on Instagram.
Kylie Jenner And Selena Gomez Refute Rumors Of A Feud Between Them
Kylie and Selena quickly calmed their fans down and denied that they were getting into a fight.  "This is reaching. No shade towards Selena ever, and I didn't see her eyebrow posts! u guys are making something out of nothing. "This is silly,"  Kylie replied, and Selena agreed with her. She said, "It's all unnecessary. I'm a fan of Kylie!"  Reddit user u/ratedefor pointed out that Selena's fans have been posting in Kylie's comments section that she and Hailey are "bullying" her. Some people thought that Kylie got into the fight between Selena and Hailey on purpose to draw attention to herself. One Reddit user said, "They act like the backlash bothers them, but it doesn't."
Kylie likes to stay out of trouble most of the time. Kylie doesn't have to look for the spotlight because she is a member of The Kardashians. It always finds her. Kylie was also unlikely to be trying to generate negative press in light of her recent breakup. Kylie has more important things to do than fight with Selena Gomez and her fans. She has two young children and an ex-boyfriend who has been accused of cheating more than once. The Selena feud might've actually strengthened Kylie's relationship with the pop star.
Read More:
Be Entertained and informed with the latest news at techeducation.com! From the hottest trends to the most breaking news. And Also, Follow us on social media: Facebook, Pinterest, Twitter, and Linkedin. And be part of the movement! Share your thoughts, ideas, and opinions with us.