Demi Lovato is a household name in entertainment. She has achieved success in singing, songwriting, and acting and gained a loyal fan base along the way. As one of the most successful multi-hyphenate celebrities in the world, people are constantly curious to know more about her personal life. In particular, many want to know who Demi Lovato is currently dating. We will take a close look at her most recent love interest. Come with us as we find out what's really going on in this exciting new part of Lovato's love life.
Who is Demi Lovato?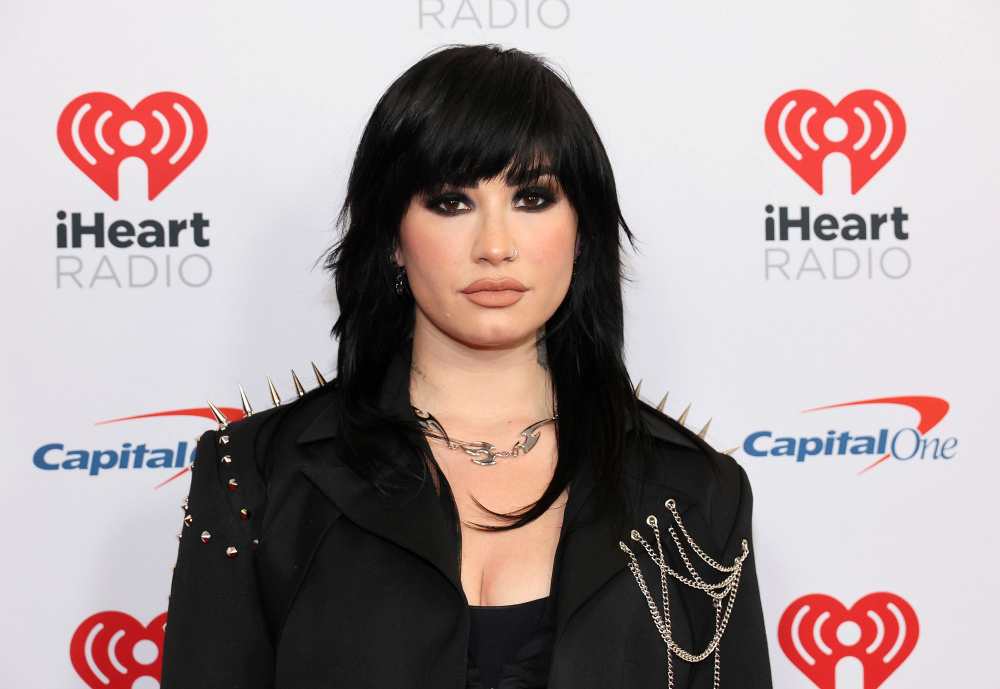 Demi Lovato was Born on August 20, 1992, in Albuquerque, New Mexico. Lovato was raised in a musical family, with their mother Dianna having been a former country music recording artist and Dallas Cowboys Cheerleader. As a child, Lovato began their entertainment career as an actor on Barney & Friends before transitioning into larger roles in shows like Sonny with a Chance and films such as Camp Rock. Their music career took off with the release of their debut album, Don't Forget, in 2008, and they have since gone on to release several other successful albums. Lovato's talent and charisma have earned them a place as a judge on The X Factor and a spot in the hearts of millions of fans worldwide.
Read more: Dove Cameron Ex boyfriend 2023: Who Is Sadie Dove Cameron Dating Now And His Dating History!
Who Is Demi Lovato Dating?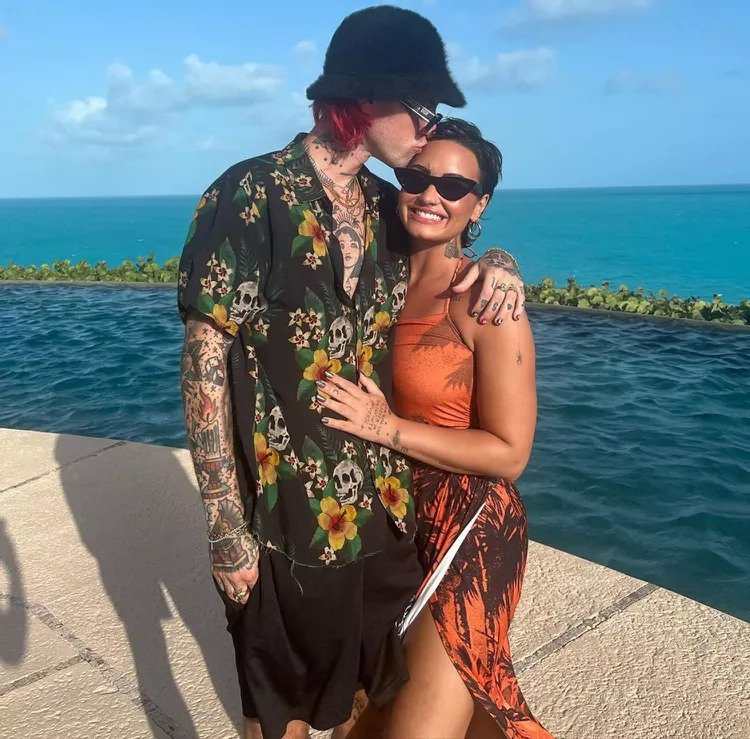 Demi Lovato (who uses she/they pronouns) has been dating her boyfriend, Jutes, since August 2022. Before the release of their eighth studio album Holy Fvck, the singer was photographed holding hands with the musician, whose full name is Jordan Lutes
Lovato's new relationship was first confirmed by People in early August 2022, with a source revealing: "It's a really happy and healthy relationship. He's a super great guy."
The singer went "Instagram official" with Jutes in November 2022, showing off their Zombie bride and groom costumes. Jutes had shared a heartfelt birthday message to Lovato for their 30th anniversary.
"Happy birthday baby. ur a 30 year old minx and i'm the luckiest schmuck in the world cuz i get to call u mine," Jutes captioned the photographs.
Who Is Jordan Lutes?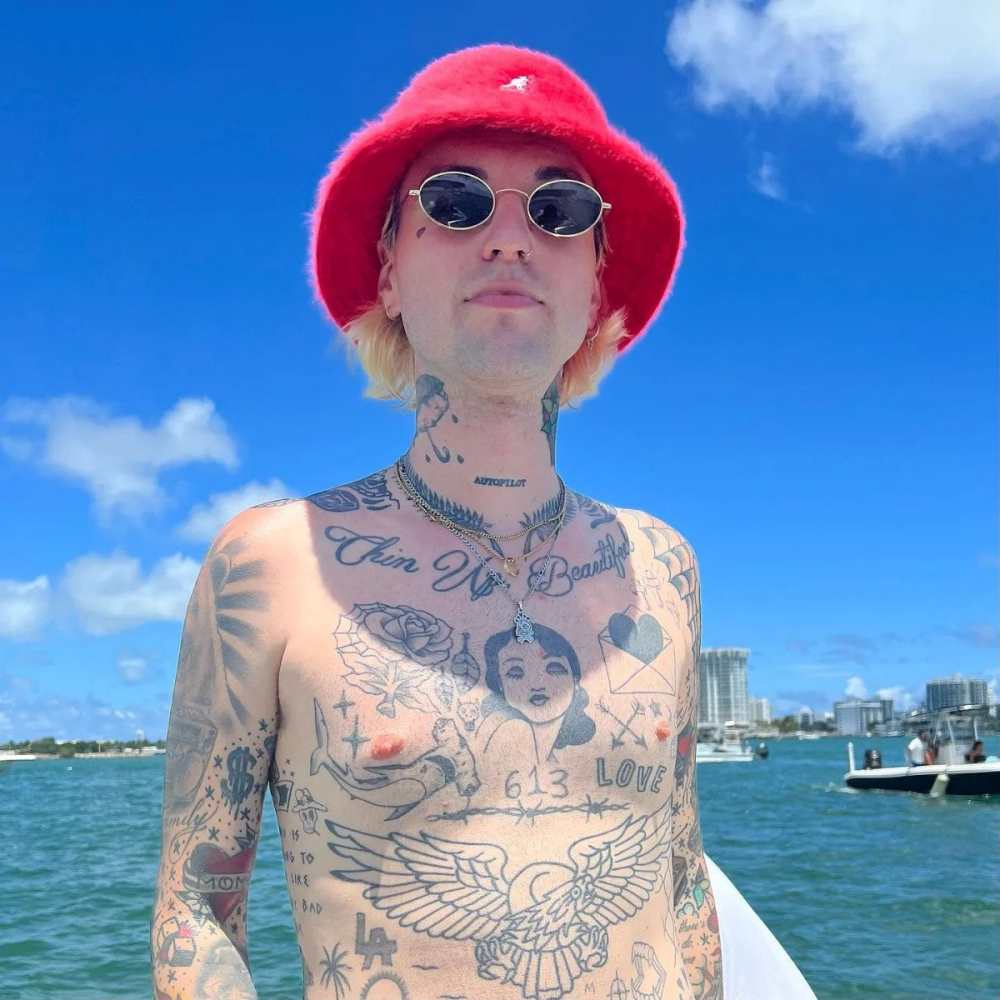 Jordan Lutes, better known by his stage name Jute$, is a Canadian singer and songwriter. On March 28, 1997, he was born. Backseat (Kiss Me)," "When You're Around," and "Danny Phantom" are among his hit songs.
His Instagram had 133K followers and 122 posts at the time of writing this article. He also has a YouTube channel under his name, which has around 14.7K subscribers and was launched on May 21, 2011.
He Co-wrote Some Of Demi Lovato's Recent Songs
Jutes co-wrote the songs "Substance," "Happy Ending," and "City of Angels" from Lovato's most recent album Holy Fvck. "One of my favorite songs I've ever worked on," he wrote alongside a clip of Lovato's music video in an Instagram post.
"When i got asked to pull up and write for this session, i remember thinking, wtf am i supposed to do in a demi lovato session? only to show up and realize she was making one of the hardest rock projects i've ever heard," "He continued. "obviously, a crazy milestone for me but beyond that i feel so blessed to be a part of something I'm such a big fan of."
He And Demi Lovato Made Their Red Carpet Debut In February 2023
The couple made their red carpet debut on February 4, 2023, at Clive Davis' Pre-Grammy Gala. Lovato wore a dress by Rubin Singer that was black and white, and Jutes were the perfect plus-one in a black suit and tie.
"turns out i remember how to tie my own tie,"  he wrote as the caption for a set of photos on Instagram, including one of the couple kissing on the red carpet.
Does Demi Lovato Have Children?
Demi Lovato was not known to have children as of 2022. She might also have kids, but she might have kept them a secret.
Demi Lovato's Dating History
Demi Lovato and Max Ehrich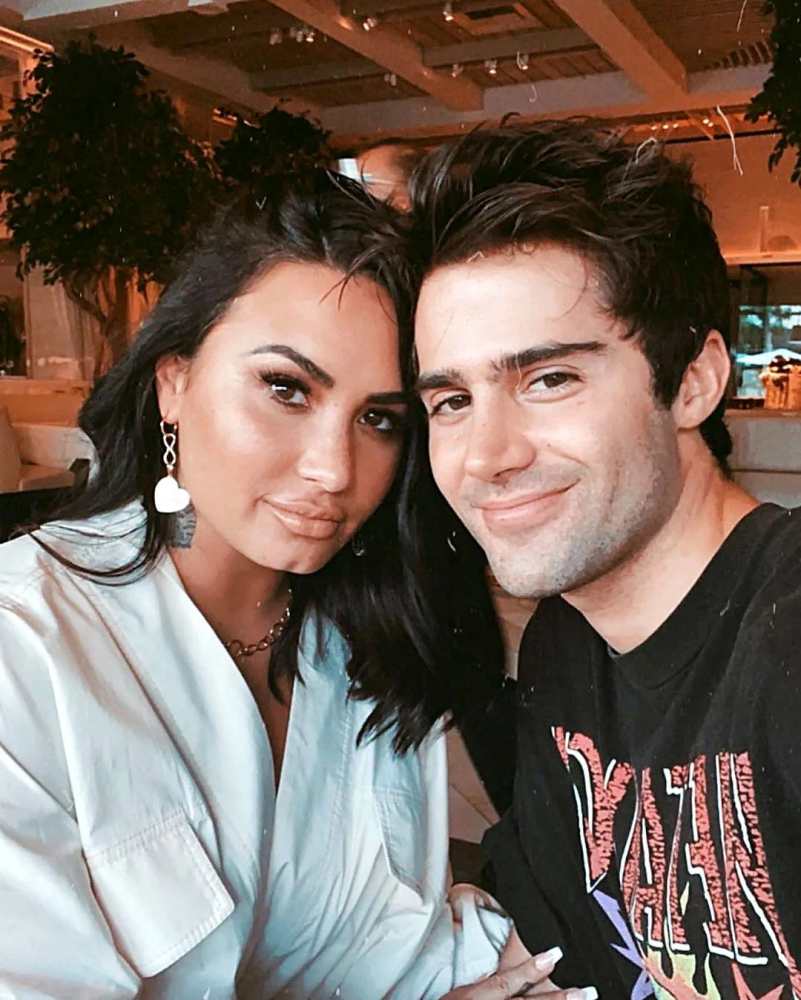 Demi began dating Max just a few weeks before the global quarantine began in 2020, so their relationship grew quickly after he moved in to isolate herself. Six months after meeting, Max proposed to Demi with a $500,000 diamond ring, but their idyllic relationship wasn't what it seemed, and they split up a few months later.
Demi hasn't confirmed the reason for their split, but it's believed it was due to Max's tweets, in which he pitted Demi against Selena Gomez and lusted after Miley Cyrus and Ariana Grande – tweets Demi called fake. However, she did say in her YouTube documentary that "the hardest part of the breakup was mourning the person I thought he was."
Demi Lovato and Austin Wilson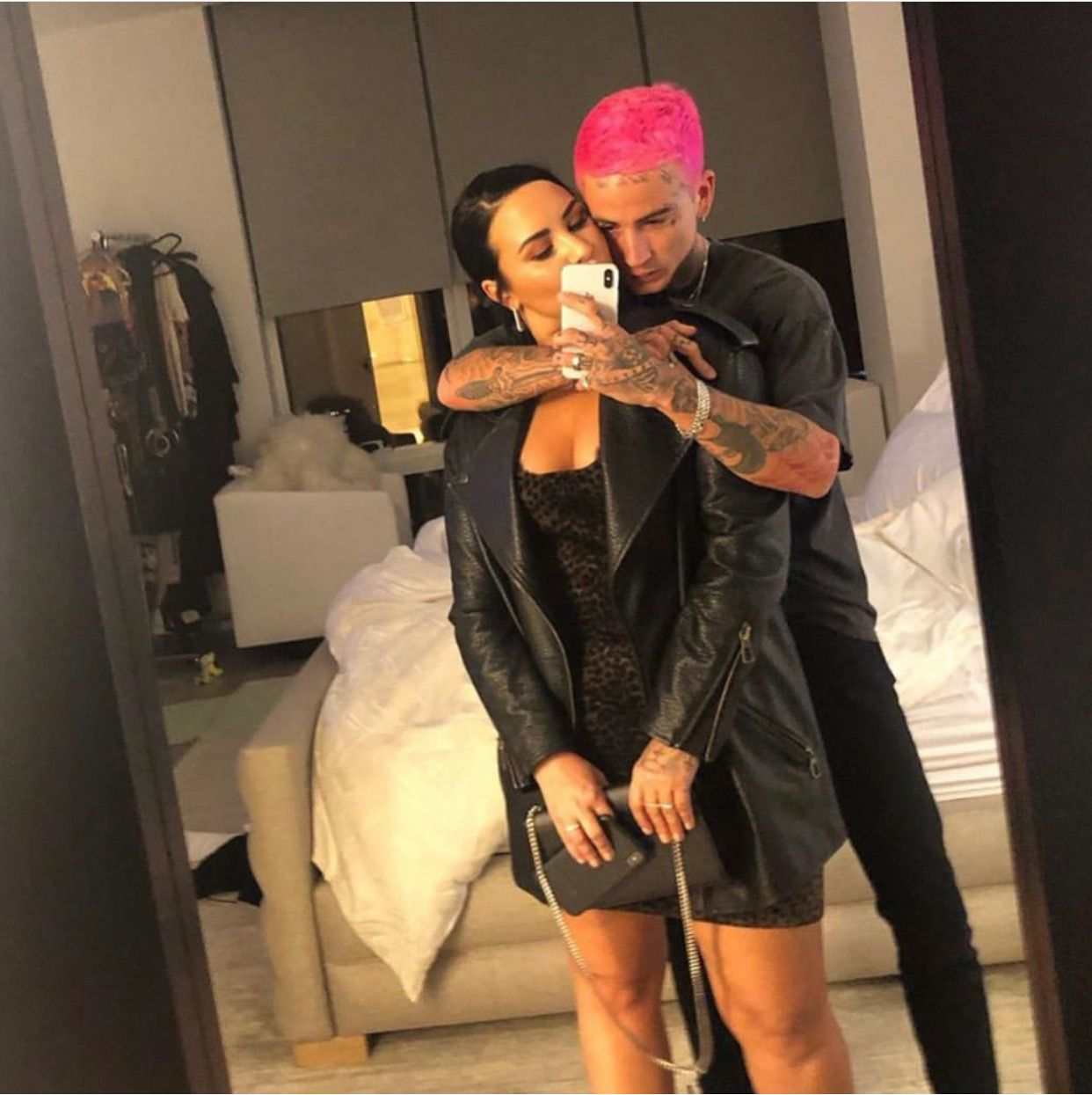 Demi dated model Austin Wilson for a few months in 2019, but the relationship ended reportedly due to their opposing lifestyles.
However, things appeared to end amicably, with Demi telling fans following their split: "Please don't go after him. He's a nice guy. Much better than what people see on the outside due to his numerous tattoos. Breakups are difficult for both parties. Just be nice and say your prayers."
Read more: Who Is Lauren Riihimaki Boyfriend In 2022? Exploring Complete Relationship Timeline
Demi Lovato and Henry Levy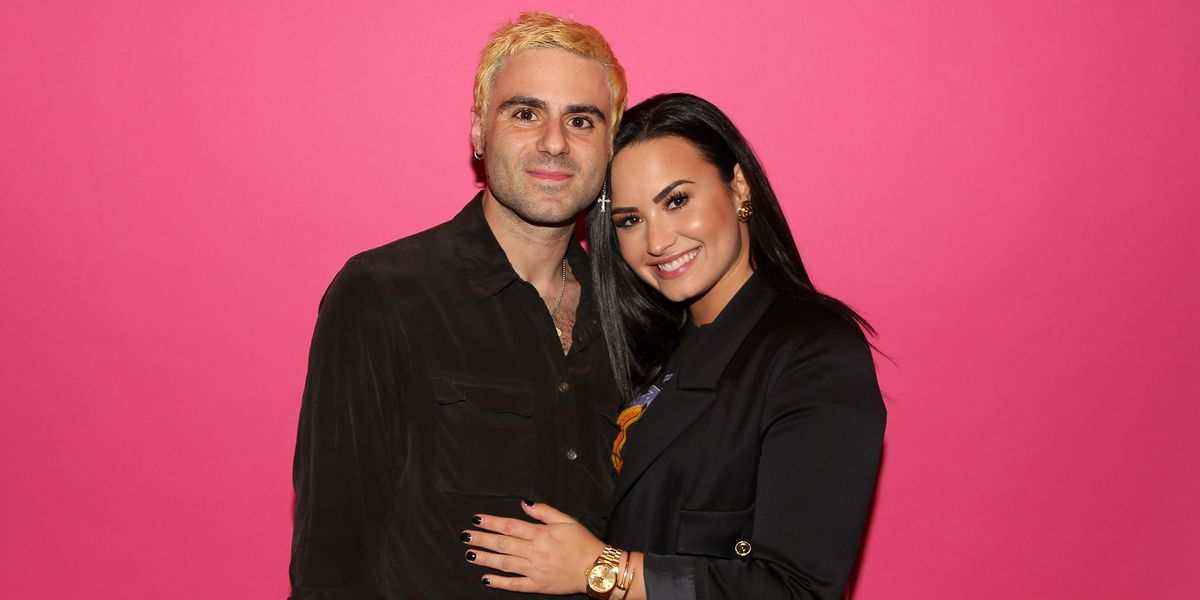 Demi's first relationship after her overdose in July 2018 was with Henry, the founder of the fashion label Enfants Riches Deeprimé.
They started dating in November of that year, but their relationship lasted only four months.
Demi Lovato and Wilmer Valderrama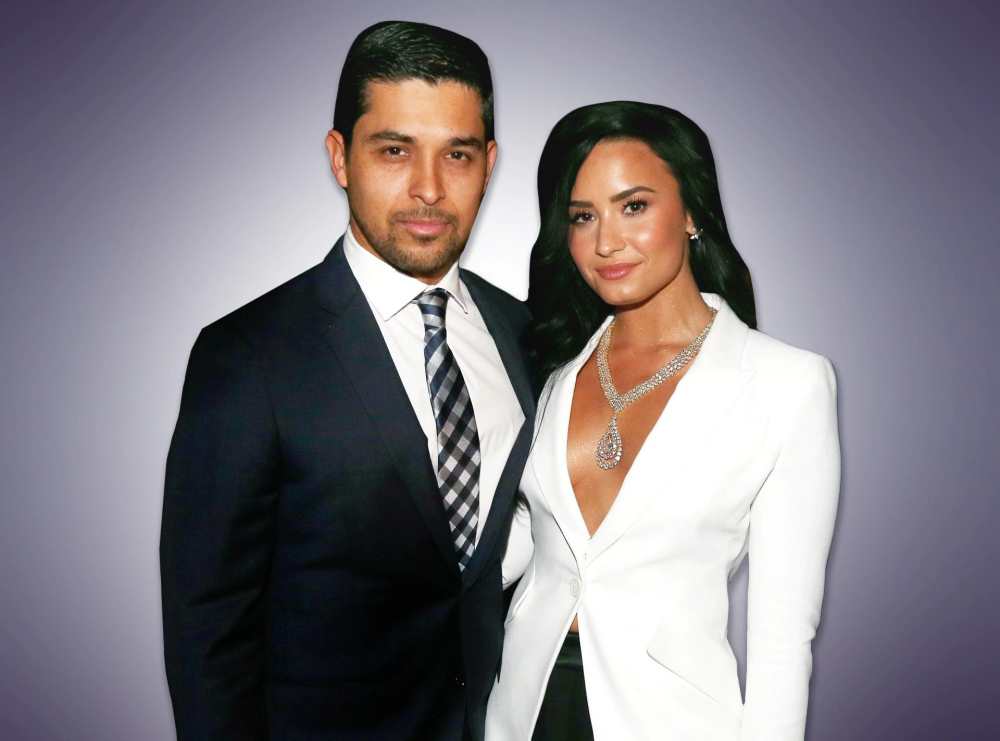 Demi met actor and producer Wilmer when she was 17, but they didn't start dating until a year later. Demi described their relationship as "love at first sight" when they were together from 2010 to 2016. Demi and Wilmer were 13 years apart in age, but she said they "connected on a level I'd never connected with anyone before."
When they divorced, they stated that they are "better as friends," and Wilmer even visited her in the hospital after her overdose and remained supportive of his ex-girlfriend.
Demi Lovato and Joe Jonas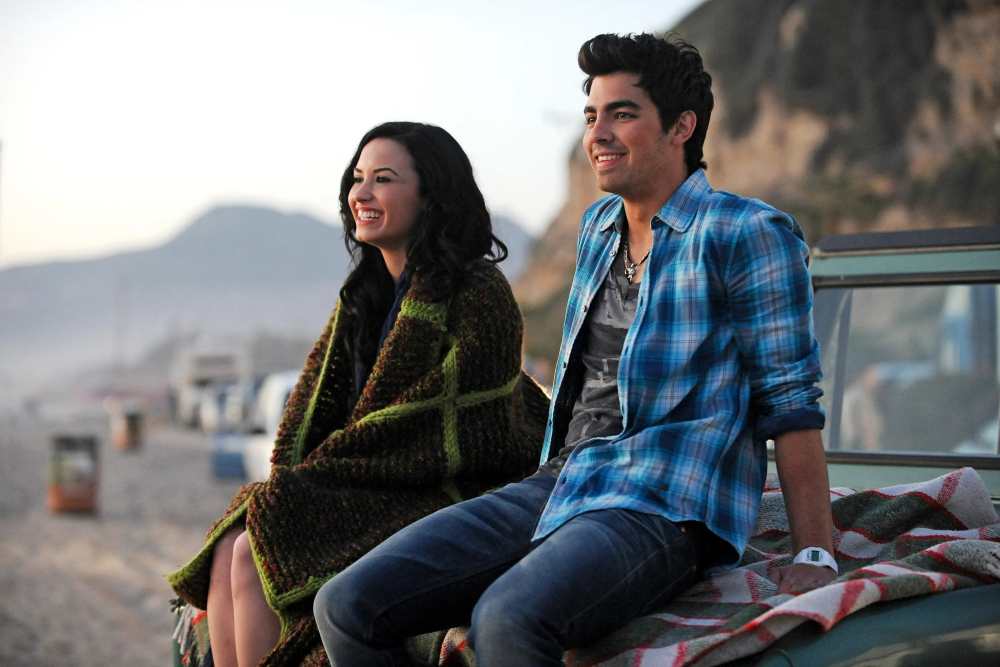 Disney Channel celebrities Joe and Demi fell in love after appearing in Camp Rock together. They began dating two years after the film, in 2010 but split three months later when they decided to remain friends.
"When I met Demi, I knew right away that our friendship was really strong," Joe told Teen Vogue at the time. "I never want to lose that."
Demi Lovato and Cody Linley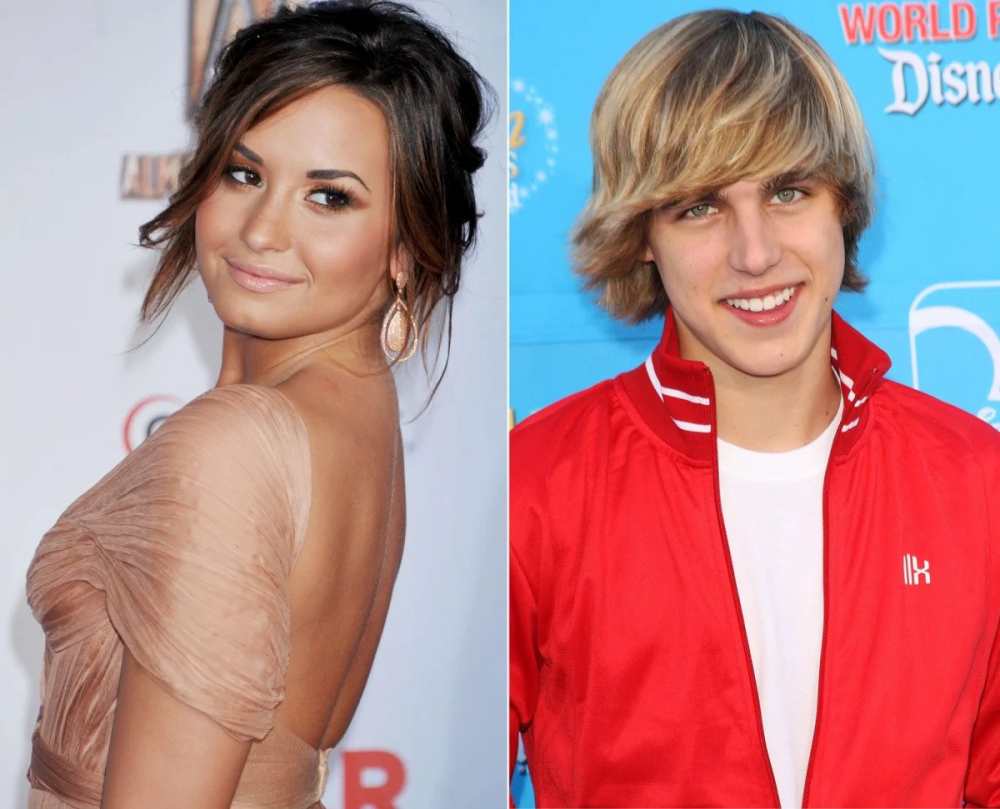 Cody and Demi, another Disney co-star, dated briefly in 2008.
Cody famously recalled their disastrous first date, during which his car broke down, telling Seventeen: "I was supposed to pick Demi up around 7 p.m., and I didn't get to pick her up until like 9 p.m." I had an audition in downtown Hollywood, and afterward, my car broke down in the most inconvenient location.
"It was the most up and down night of my life."
Read more: Who is Jayson Tatum Dating Now in 2023 | Complete Relationship Timeline Explained