During the 1990s, Death Row Records was a highly successful and influential record label known for its role in promoting Black entrepreneurship and launching the careers of notable rappers such as Snoop Dogg and Dr. Dre. The label's founder, Suge Knight, was a prominent figure in the rap industry, but his reputation was marred by scandals. The question remains, Where Is Suge Knight Today? Find out Where Suge Knight is today and what happened to him by scrolling down.
Who is Suge Knight?
Marion Hugh Knight Jr., also known as Suge Knight, was born in Compton, California to Maxine and Marion Knight Sr. He was nicknamed "Sugar Bear" as a child, and this nickname was eventually shortened to Suge. Knight attended Lynwood High School in nearby Lynwood, where he excelled in football and track, graduating in 1983.
Where Is Suge Knight Now?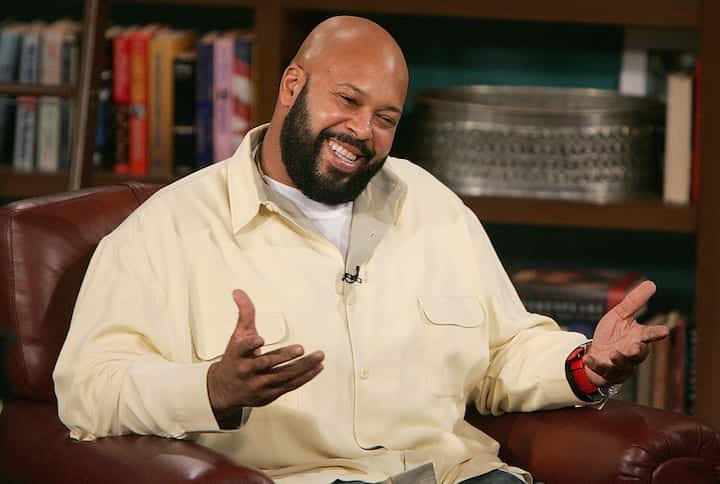 Suge Knight is currently in San Diego County, California, at the Richard J. Donovan Correctional Facility. He was transferred there on October 23, 2018, and will be eligible for parole in October 2037.
Why Is Suge Knight In Jail For 28 Years?
From the late 1990s to the early 2000s, Knight spent a few years in prison for assault convictions and other misdemeanors.
After beating up two rappers in a recording studio in 1992, he was put on probation at first. But he was part of the controversy over the death of Eazy-E. He was also blamed for the shooting and death of The Notorious B.I.G. in L.A.
In 2015, after running from the scene of a fight outside a burger joint in Compton, Suge was accused of murder, attempted murder, and hit-and-run case.
Later, in 2018, he pleaded "no contest" and agreed to spend 28 years in prison. Of those 28 years, 22 were for voluntary manslaughter, and the rest were for a third strike violation.
"Suge Knight's Dark Past: A Look Into The Crimes That Landed Him Behind Bars."
A list of Suge Knight's previous arrests includes:
In 1995, Suge Knight, the founder of Death Row Records, was sentenced to five years probation for assaulting two rappers at a recording studio in Hollywood. The incident took place in 1992.
In 1996, Knight was arrested for violating his probation after he and his entourage attacked a member of a rival gang. He was sentenced to nine years in prison and was released early in 2001.
In 2003, Knight was arrested again for violating his parole after he assaulted a parking lot attendant. In 2012, Knight was arrested in Las Vegas for possession of marijuana and outstanding warrants for traffic violations.
In 2015, Knight was involved in a hit-and-run incident that resulted in the death of Terry Carter, the co-founder of Heavyweight Records and a friend of Knight's. The other person involved in the incident, filmmaker Cle Sloan, sustained injuries. Some witnesses claimed that Knight had intentionally followed the pair after an argument on the set of the film Straight Outta Compton.
In 2018, Knight pleaded no contest to voluntary manslaughter and was sentenced to 28 years in prison, with 22 years for the hit-and-run charge and an additional six years for being a third-strike offender and violating probation. He is currently serving his sentence at the RJ Donovan Correctional Facility in San Diego.
Follow us on thetecheducation.com for more latest updates and recent news.
Read More: