If you enjoy watching movies and TV shows, you may have heard of the website Soap2Day. Users of this streaming service can view movies and TV series for no cost and without a membership. Even though it might seem too good to be true, consumers have been wondering whether Soap2Day is safe or not.
Numerous websites have appeared to meet our demand for material as a result of the growth of streaming and online entertainment. However, not every website is made equally. Some of them are true, while others are false. Soap2Day is one such website that has recently grown in popularity and provides free access to movies and TV series. In this article, we'll delve into the details and address these concerns.
What is Soap2Day?
Users can view movies and TV series for free on Soap2Day, a website that does not require a subscription. Due to its extensive library of movies and TV episodes, which includes both classics and the most recent releases, the website has grown in popularity among users. Any internet-connected device, such as a laptop, tablet, or smartphone, can access Soap2Day.
Around 2021, social media platforms like TikTok and Twitter saw a spike in traffic to the website as users shared their enthusiasm about Soap2Day there. People have started using this free service as a result of recent price increases on services like Netflix.
Is Soap2Day Legal?
Soap2Day's legality is a little murky. Without the consent of the copyright holders, the website provides free streaming of movies and TV series, which implies that a large number of the titles on Soap2Day are being disseminated unlawfully. This places the website in a murky legal area and raises the possibility of legal action.
It's vital to understand that while accessing Soap2Day in order to see copyrighted material is prohibited, merely browsing the website is not unlawful. While viewing the website won't land you in ja!l, it's crucial to remember that if you access any of the content on Soap2Day, you might be violating copyright laws.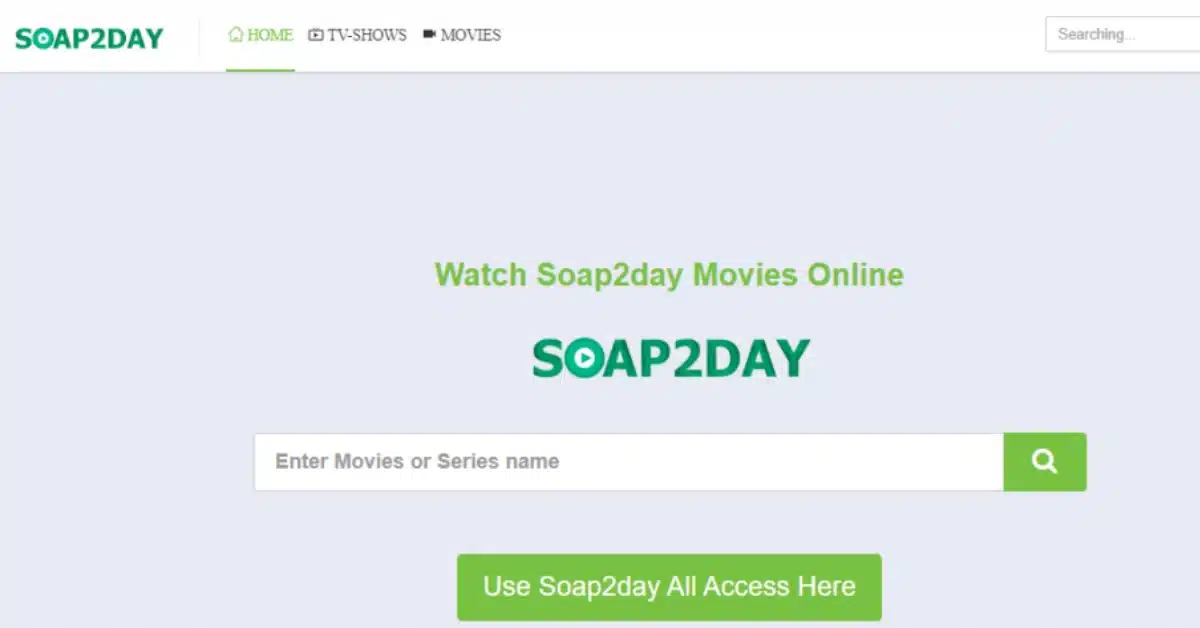 Is Soap2Day Safe?
In a technical sense, Soap2Day is not a virus. However, there are a few potential problems with using Soap2Day in terms of safety. The website is sponsored by advertisements, which means that pop-up advertising, many of which may be harmful, is displayed. These advertisements may induce you to download malicious software or click on links that take you to phishing websites.
The website is also known to track users' actions and show them adverts tailored to their previous web browsing. This is a privacy infringement that puts you at risk for tracking and personalized advertising. Soap2Day may not be a virus in and of itself, but it does present certain security and privacy problems.
It's wise to exercise caution in accessing any website, including Soap2Day. Ads and possibly harmful spyware or viruses that can damage your device may be present on the website. While utilizing Soap2Day or any other free streaming website, it's important to exercise caution and maintain your safety.
You read a variety of articles covering a range of technical subjects. As can be seen in the following:
Safely Using Soap2Day
Take essential safety measures if you opt to view movies and TV series on Soap2Day. Here are some pointers for accessing the website safely:
Antivirus Software
Safety ought to be the first concern whenever using the internet. It might be difficult to distinguish between safe and unsafe websites because there are so many of them available. Installing an antivirus application is crucial for this reason.
It can defend you not only from harmful ads and links on Soap2Day and other websites but also from phishing scams and other online dangers. The best course of action is to choose an antivirus program with internet security. While you browse the internet, it may provide you with additional security and comfort.
So, downloading and installing an antivirus program is essential if you want to browse Soap2Day securely. To secure your devices, we suggest McAfee Internet Security and ESET Internet Security.
Install an Ad Blocker
Website advertisements can be obtrusive and irritating. They might, nevertheless, also damage your gadget. Ads may include dangerous codes or links that could activate viruses or malware.
Before accessing Soap2Day, you should install an ad blocker on your web browser, such as AdGuard or uBlock Origin, to prevent these possible threats. Blocking any harmful adverts or links on the website, will keep you safe. An alternative is to use a browser like Brave that has built-in ad blocking.
Use a VPN
When it comes to internet safety, a VPN is an indispensable tool. By masking your IP address and making your online activity untraceable, it contributes to the protection of your privacy and data. For increased protection and peace of mind, we advise using a VPN to visit Soap2Day or any other streaming service.
The best option is NordVPN, which has excellent privacy and security features. Additionally, it features a large number of servers spread throughout the globe, making it simple to access geo-restricted content. Mullvad VPN is a privacy-focused option that we advise.
How to Remove Soap2Day Virus?
You must act fast if you believe Soap2Day has infected your computer or other device. The steps you should take are as follows:
Remove Soap2Day Virus on Windows
You should use Microsoft Defender or another antivirus program to perform an antivirus scan on your Windows operating system. All Windows machines come with Defender preinstalled, making it a convenient way to get rid of the Soap2Day infection.
Type "Windows Security" into the search box after launching it from your taskbar or by hitting the Windows + S keyboard shortcut. From the search results, open the application.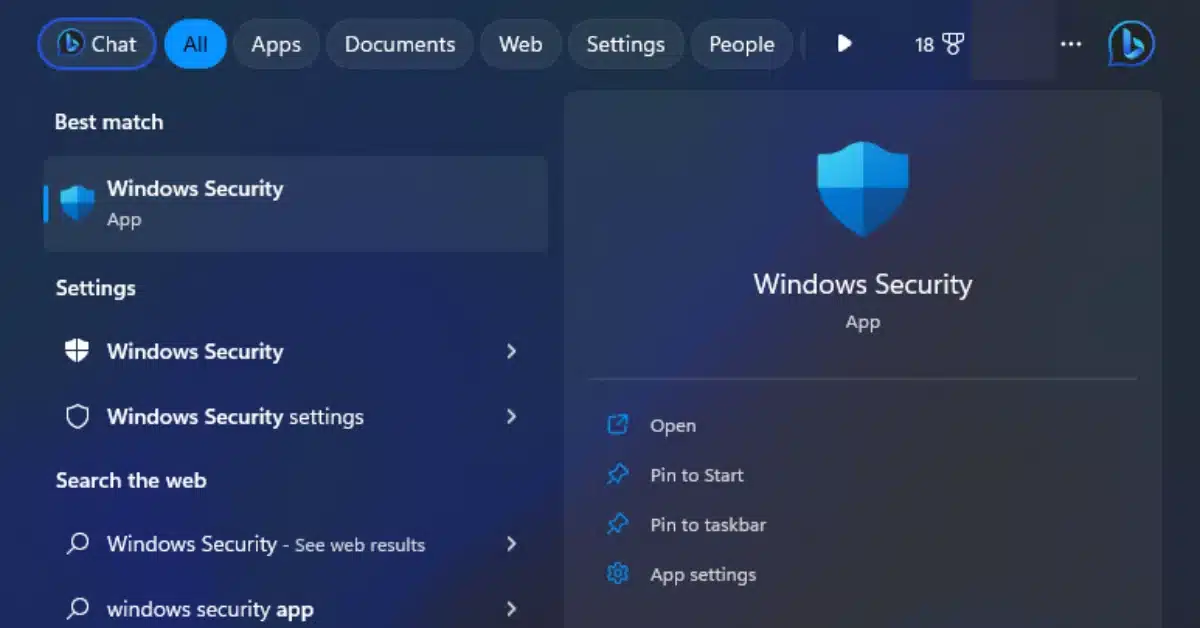 Click on "Virus & threat protection" from the available options.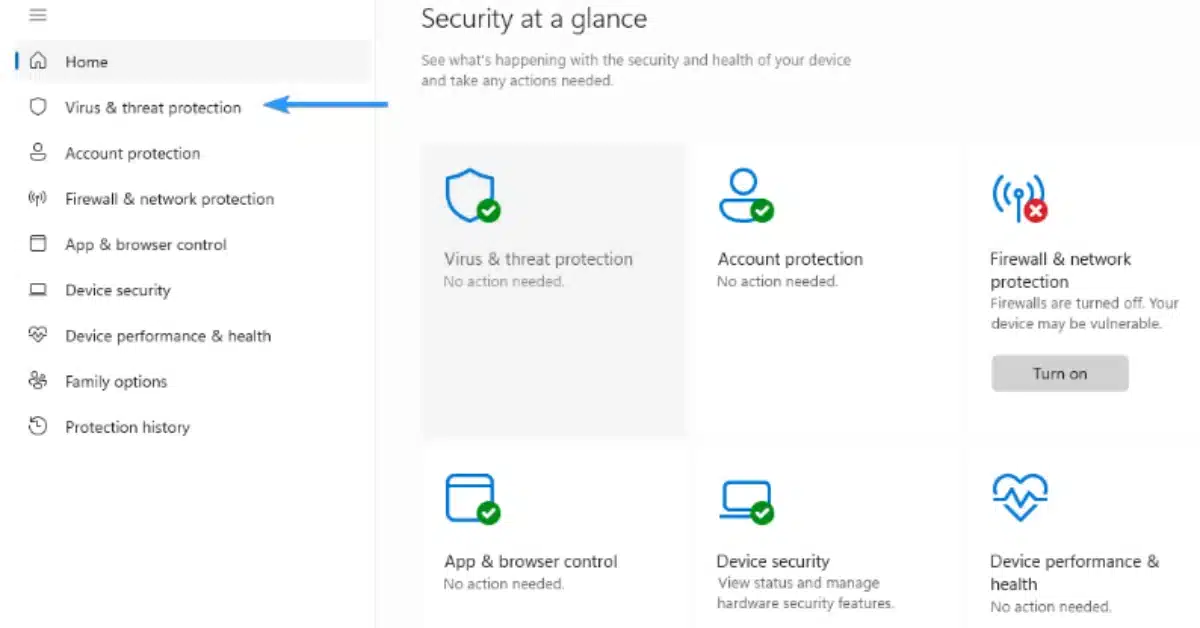 Your scan choices can be found in the "Current threats" header. Select "Scan options" from the list of links before running a system scan.
Choose "Full scan" as your first option. This will examine all of the files and open programs on your hard drive. Next, click "Scan now" to launch the scan.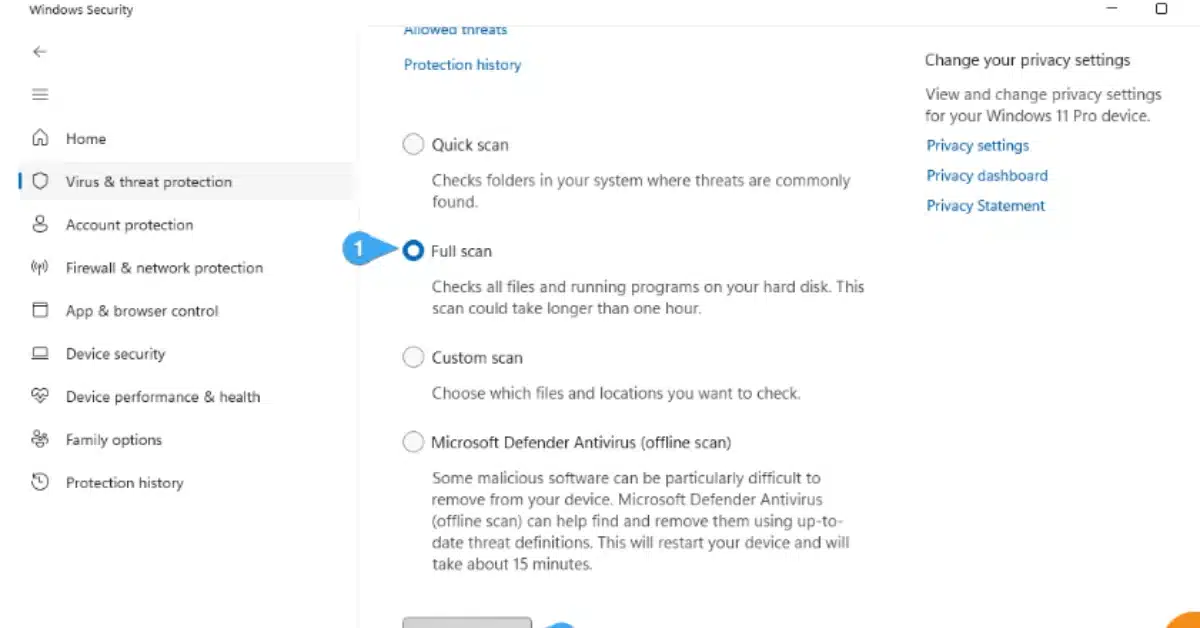 It's crucial to remember that depending on how many files you have stored on the drive, this scan could take longer than an hour. The scan will promptly quarantine and disable any anomalies and harmful files that it finds.
A second full system scan is advised to confirm that all harmful files have been successfully found and eliminated.
Remove Soap2Day Virus on Mac
Although Mac computers are generally safer than Windows PCs, this does not mean that they are virus-free. You should double-check your Applications folder and get rid of any suspect applications if you believe Soap2Day has infected your Mac.
Click on the Finder icon located in the dock at the bottom of your screen or use the command + Space shortcut to bring up Spotlight Search and type "Finder."
Once you have opened Finder, click on the "Applications" folder on the left-hand side of the window. This will display a list of all the apps installed on your Mac.
Scroll through the list of applications and look for any suspicious apps that you don't remember installing. Suspicious apps might have unfamiliar names, strange icons, or be named similarly to popular apps but with slight differences.
If you identify any suspicious apps, right-click on them and select "Move to Trash" from the drop-down menu. You can also drag and drop the app icon to the Trash bin.
Once you have moved the suspicious apps to the Trash bin, right-click on it and select "Empty" from the context menu to delete the apps permanently from your Mac.
By following these steps, you can remove any suspicious apps from your Mac that might be putting your device at risk of malware or virus infections.
You can also install an antivirus app for your Mac, such as Malwarebytes for Mac. An advanced solution will protect you from a variety of potential threats, including Soap2Day malware.
Remove Soap2Day Virus on iOS
Many customers use an iPhone or iPad to browse Soap2Day. Due to the fact that ad-blocking isn't always an option, these devices are more susceptible to malware and other possible risks.
We advise updating to the most recent version of iOS if you think Soap2Day may have infected your iOS device. This can aid in defending you against any potential malware or viruses that may be present on the website. Additionally, be sure to review your applications and eliminate anything that appears untrustworthy.
You may always reset your iOS device for maximum security. This is a drastic procedure, but it ought to help remove any Soap2Day infections or other harmful applications from the system.