Tumblr is a microblogging and social media platform where users can post text and images and interact. Like other social media platforms, users sign up with their email, username, password, and page URL. Each user will get a page to post blog posts, pictures, videos, and other content.
Hearten, reblog and comment on that content. Frame size, colour, and other variables can design the page. Pre-made themes are also available. Hashtags also label and promote posts. Tumblr does not show followers, unlike other social media platforms.
Tumblr can be accessed via its website or its Android and iOS apps. Recently, Tumblr has fallen out of favour as a social media platform. Next, we'll discuss what happened to Tumblr.
What Happened To Tumblr?
In the summer, the platform changed. Page views skyrocketed as millions of users created content. Karp (Founder) moved into a New York office and expanded the team from 12 to over 20. Unfortunately, that growth was enjoyed without CTO Marco Arment, who left Tumblr in September 2010 to focus on Instapaper (which he sold to Pinterest in 2016). Investor confidence was fortunately held.
Tumblr's November mobile app launch boosted growth. Tumblr still sold themes, so revenue was low. The platform introduced paid post highlighting in February 2012 (launched in May). That promotion option targeted businesses whose posts would appear in a user's feed.
Tumblr reached 20 billion blog posts a month later, six months after reaching 10 billion. Twitter removed it from its social graph in September due to its growing importance. Tumblr users could not import Twitter friends.
Additionally, its revenue and venture funding funded various experiments. In October 2012, Tumblr released Photoset, a mobile app for "creating and sharing beautiful high-res photosets on your iPhone or iPad," competing with Instagram.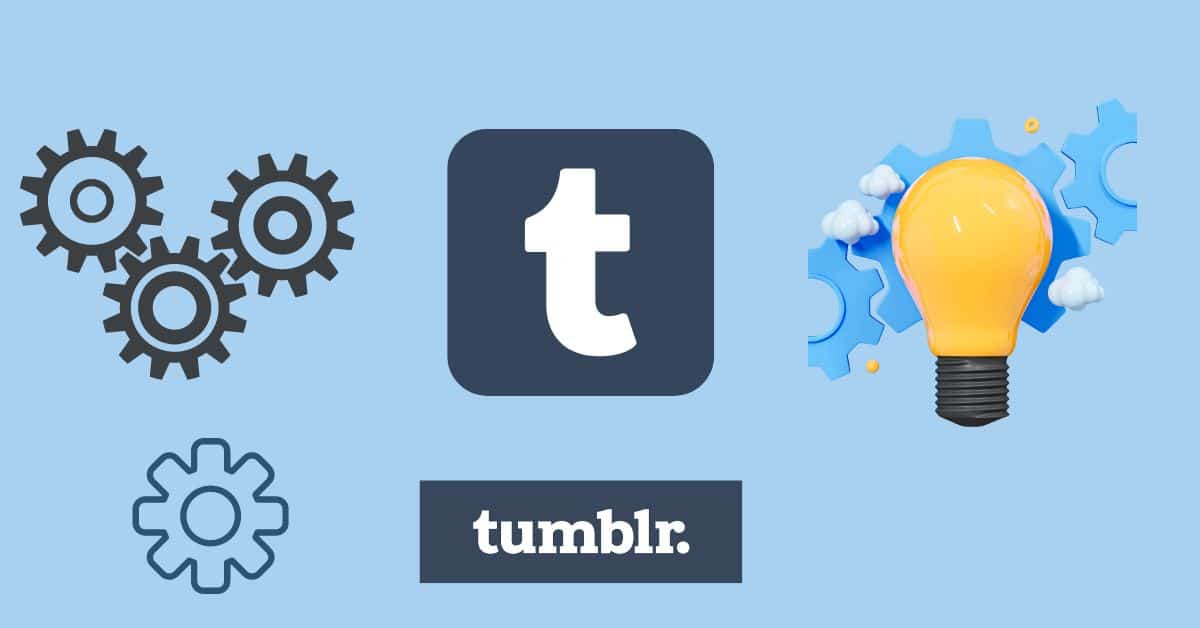 Tumblr earned $13 million in 2012. It saved $20 million by changing its hosting infrastructure. Tumblr released its most significant update ever in late January 2013. They weren't popular. This prompted a nearly 20,000-signature Change.org petition.
However, the announcement a few months later dwarfed this. Yahoo bought Tumblr for $1.1 billion in May 2013. The acquisition netted co-founder Karp $250 million. He also received $85 million to remain Tumblr's CEO. Yahoo restructured heavily. Google, Facebook, and others overtook it after Microsoft bid close to $45 billion in 2008 to buy it.
The company hired Google veteran Marissa Mayer to invest heavily in its turnaround. She oversaw 50 Yahoo acquisitions. The Tumblr acquisition was polarizing. Yahoo was accused of overpaying for a platform that generated $13 million the year before. Tumblr had 10% NSFW content, which could damage Yahoo's reputation and make it harder to sell ads.
Others compared it to Facebook's successful Instagram acquisition. Tumblr could also sell ads using Yahoo's salesforce, boosting revenue.
Yahoo's priority was more vital site filters. Unfortunately, Tumblr blocked LGBTQ terms like #gay, #lesbian, and #bis*xual, which sparked public outrage. Yahoo's resources helped Tumblr double its staff from 110 to over 220. Over the next few months, Tumblr's user metrics stalled despite adding people.
Tumblr seemed fine initially, but Yahoo, its parent company, was under pressure. In a 99-page presentation, activist investor Eric Jackson urged CEO Mayer to lay off 9,000 of the company's 12,000 employees. Yahoo reportedly considered selling its core internet business, including Yahoo Mail.
Unfortunately, Tumblr's problems followed Yahoo's. Yahoo wrote down Tumblr's value by $230 million to $870 million in February 2016, following a $4.44 billion Q4 2015 net loss. A $4.5 billion write-down of Yahoo business units included this.
Yahoo failed to integrate its ad sales unit into Tumblr. Yahoo decided to uncombine Tumblr. Worse, Indonesia blocked Tumblr due to its p0rn0graphic content the same month Yahoo reported earnings.
Tumblr users were also becoming increasingly frustrated. Instant messaging removed blog replies in November 2015. This discouraged blog post readers. In March 2016, Tumblr reinstated the feature after a long user uprising.
Tumblr hired Polyvore's former COO, Arnie Gullov-Singh, and others to turn the company around. Tumblr Labs, which lets users test new features, was also announced. Tumblr's issues persisted. A 2013 hack of over 65 million Tumblr accounts (before Yahoo acquired the company) was reported in May. The dark web sold affected user data for $150.
In June, China blocked the platform, compounding its problems. Days later, its iOS app mysteriously disappeared from the App Store, taking almost a week to reinstate. Yahoo wrote down Tumblr again in July. It cut $482 million more. Tumblr worked with Facebook to fill ad slots after reports that its sales team struggled to sell them.
Verizon bought Yahoo for $4.8 billion cash that month. Since Verizon seemed eager to clean up Yahoo, many speculated that Tumblr would die. Tumblr introduced ads across its platform and affiliate links for bloggers in the coming months. In subsequent months, Cabana, a video chat app, was introduced.
However, some features were again drawing criticism. In the summer of 2017, Tumblr introduced a safe mode to filter sensitive content. Instead, it blocked many blog posts without violating any rules.
In November 2017, Tumblr co-founder and CEO Karp announced his ten-year departure. Jeff D'Onofrio, his COO, took over. Additionally, the 2016 U.S. election manipulation scandal impacted the company. Tumblr had to release state-sponsored disinformation and propaganda in March 2018.
Platform interest declined. It lost 20 million monthly active users in 2018. The App Store removed its app again in November due to child pornography getting past its filtering technology.
Tumblr died a few days after the app returned. It removed all adult content on December 17, 2018—traffic to the platform dropped by over 30% within months of the decision. Over 600,000 people signed a petition to reinstate adult content.
Tumblr was sold in August 2019 after its struggles. Automattic bought the company and its 200 employees for $3 million, compared to Yahoo's $1.1 billion. Tumblr development stalled for years. In the summer of 2021, that changed. Tumblr's subscription service lets bloggers make money in July.
A month later, it launched a podcast highlighting platform trends. The platform banned nearly 450 tags from following Apple's strict guidelines in December.
Tumblr's development speed now resembles its startup days. It launched two new products in February 2022: a Patreon-like tipping feature and an ad-free subscription.
Tumblr CEO D'Onofrio's January departure may be related. Automattic CEO Matt Mullenweg replaced him. Tumblr expanded under Mullenweg. Tumblr Blaze, launched before 4/20, lets users promote their content for a fee.
Tumblr still gets hundreds of millions of page views, but it failed to deliver. The next chapter will explain its failure.
Who Was The Founder Of Tumblr?
High school dropout David Karp founded Tumblr in 2007. Tech prodigy Karp is. Karp learned HTML at 11 and later coded local business websites. He interned for animation producer Fred Seibert three years later at age 14. His mother, an Upper West Side teacher, helped him get that internship. A year later, she homeschooled Karp. Karp learned Japanese at home, which led him to move to Tokyo at 17. He freelanced for UrbanBaby.com.
Here is the Tweet about the Tumblr founder, David Karp
🌈Meet the founder of Tumblr, David Karp. pic.twitter.com/9NxcPdNfbI

— Larry Kim (@larrykim) November 12, 2018
Karp was promoted to CTO after impressing the company. CNET bought UrbanBaby three years later in 2006. David had equity from the founders, giving him enough money to consider his next move. He returned to the US to start Davidville, a software consulting company with Marco Arment.
Karp discovered Projectionist, a microblog that tracked tumblelogs, around 2005. WordPress and other blogging platforms made publishing content difficult back then. The Projectionist, however, created a CMS platform that was visually appealing and easy to post new articles. Karp had time to figure out blogging in early 2007. He and Arment coded a Tumblr prototype in two weeks and released it in February 2007.
After the launch, Karp showed his creation to Fred Seibert, who was too tech-illiterate to understand. His friends were better equipped. He introduced Karp to Spark Capital investor Bijan Sabet. Sabet was stunned. Ironically, Sabet had to convince Karp, a shy man, to form a company.
Karp rejected Sabet's term sheet because it was too expensive. Karp felt unprepared for that much money and responsibility. He liked being a software consultant and wasn't sure he could manage a startup with dozens of employees.
In October 2007, Sabet and Karp settled on Spark Capital investing $750,000 in Tumblr at a $3 million valuation. Karp and Arment ran Tumblr from their bedrooms for months. Karp hired customer support specialist Marc LaFountain in April 2008.
Tumblr produced many features despite its small team. Reblogging, which Twitter would later copy as retweets, allowed users to share content they liked. Their small structure caught up with them. Bug and support tickets would accumulate. Co-founder Karp focused on customer requests rather than Tumblr improvements.
To increase the firm's staff, he raised funding again. He raised another $4.5 million from Union Square Ventures and Spark Capital in December 2008. Thus, Karp could hire 10 more people and return to his strengths.
By 2009, the company had 20 million unique users and 420 million page impressions. In March 2010, it sold premium themes. Karp shared Mark Zuckerberg's long-held view that ads are lame. Since Myspace was overrun with ads, many users left. Let's check Tumblr's Downfall.
Reasons Behind Tumblr's Downfall
Due to its inability to sell ads, product stickiness, and cultural differences with Yahoo, Tumblr failed because it banned NSFW content.
Let's examine each reason why interest in the platform eventually faded below:
NSFW Content Ban
Many believe Tumblr's demise began with the December 2018 NSFW ban. Tumblr lost 30% of its page views after blocking this content. Tumblr faced a Kobayashi Maru: keeping pοrnοgraphic content on the platform would keep users but make it harder to sell ads, moderate range, and stay in the iOS Store.
Tumblr was stuck. Its users became accustomed to p0rn0graphic content after it almost became synonymous with it, an issue Yahoo faced after the acquisition. Removing a lot of content will alienate users, especially those who use a platform for one purpose.
Not Selling Advertising
Tumblr failed because it couldn't sell ads, the lifeblood of modern social media. Many reasons exist. First, co-founder Katz repeatedly said he disliked advertising. For his first six years, Tumblr did not run ads.
Tumblr's tools reflected his distaste for advertising. Tumblr had fewer targeting options than Facebook, which many brands lamented. Worse, brands could only advertise on the platform if they had a blog account until March 2016. This reduced advertiser availability. Technology was just one issue. Tumblr was independent of Yahoo until January 2015. Mayer and the executive team decided to integrate Yahoo's more extensive and more experienced sales team into Tumblr.
That concept wasn't wrong. Tumblr needed more staff to sell ad space. The younger Tumblr team could benefit from Yahoo's decades of online ad sales experience and relationships. But the reality was different. Yahoo moved Tumblr salespeople to its Times Square office, which many disliked. In 2015, many sales employees left the company. Many didn't understand the Tumblr brand, making it harder to convince them to buy ad space. Tumblr's s*xual content took a toll on the company
Office Work Cultural Differences
Tumblr's demise was also due to its employees' corporate culture being different from Yahoo's. Yahoo struggled to integrate its sales unit into Tumblr's team structure. These issues extended beyond sales strategy.
Digiday interviewed former Tumblr employees who emphasized that point. "A bunch of cool teenagers hanging out with your grandpa," one former Yahoo employee said.
Others said former Yahoo CEO Marissa Mayer, who left in June 2017, rarely talked to Tumblr employees, which exacerbated tensions.
Katz and Tumblr employees also protested net neutrality. After Verizon bought Yahoo, many employees, including Katz, stopped discussing social issues. Verizon likely ordered this.
Due to cultural differences, Tumblr struggled to fill dozens of positions left by departing employees. Due to the workload, other teammates left as well.
Poor Performance
Tumblr's lack of stickiness, especially compared to Instagram and Snapchat, was its final failure. New users' posts didn't appear on anyone's feed. Thus, no comments or likes were received. TikTok gives new users extra exposure. New user videos often get tens of thousands of views. Users left after a few days due to low engagement.
Answer Time, another Tumblr product is unsticky. Followers can ask content creators questions. The feature was unpopular because it took days to respond to fans. Reddit's AMAs are notorious for attracting new users. Responses are near-instant. Tumblr was also harder to use. It sometimes required coding. However, Facebook only requires your email and personal information, making onboarding easier and less frustrating.
Tumblr encourages posting and replying less than other platforms. After Yahoo bought it, its feature production slowed. Thus, it fell behind more innovative social platforms.
Who runs Tumblr currently?
Automattic Inc., a software maker without offices, owns Tumblr. In August 2019, Automattic, which owns WordPress.com (not WordPress.org), WooCommerce, and a dozen other companies, bought Tumblr and its 200 employees for $3 million. Yahoo paid $1.1 billion in May 2013 to acquire (and mismanage) Tumblr. Spark Capital, Greylock, and Sequoia had invested over $125 million to launch Tumblr and make money.
Thetecheducation is keeping an eye on the technical updates. So, stay in touch with us for the latest information.