We need Resident Evil season 2 on Netflix just as much as the people of New Raccoon City need a way to stop Umbrella from turning Joy into a weapon. So, while we wait for Netflix to tell us if the show will continue, we thought it would be a good idea to think about what the next season might be like.
This is, of course, a spoiler alert for Netflix's live-action Resident Evil series. Critics have mixed feelings about the first run, but it did knock Stranger Things off the top spot on Netflix's list of most popular TV shows for a few days before moving to the No. 2 spot (never bet against Eleven).
First of all, no, Netflix has not given the go-ahead for Resident Evil season 2. But the show's creator, Andrew Dabb, has said that he has already been talking about what he wants to do for a second season.
Read More:
Resident Evil season 2: Netflix Release Date Speculation
If Netflix gives the go-ahead, it seems like we'll have to wait a while for Resident Evil season 2. The first season came out 17 months after production started in February 2021. (July 2022).
So, we shouldn't expect Resident Evil 2 until at least winter 2023 or early 2024. We'd bet on the latter end of that range, though series creator Andrew Dabb still has to write the next season, and who knows if he'll do that before Netflix makes this official.
Resident Evil Season 2 Cast
If Resident Evil season 2 happens, showrunner Andrew Dabb told Collider(opens in new tab) that the parallel timelines will still be used to tell stories. The only question is whether or not young Jade and Billie will be played by new actors if the show decides to move things forward in time for the "before" half. We think, though, that they'll keep the two actors they already have.
The other big question for the Resident Evil season 2 cast is "who's going to be playing Ada Wong?" When Al sent Bert, Billie, and Jade away in episode 8, he gave them all Ms. Wong's name as a contact who could help them.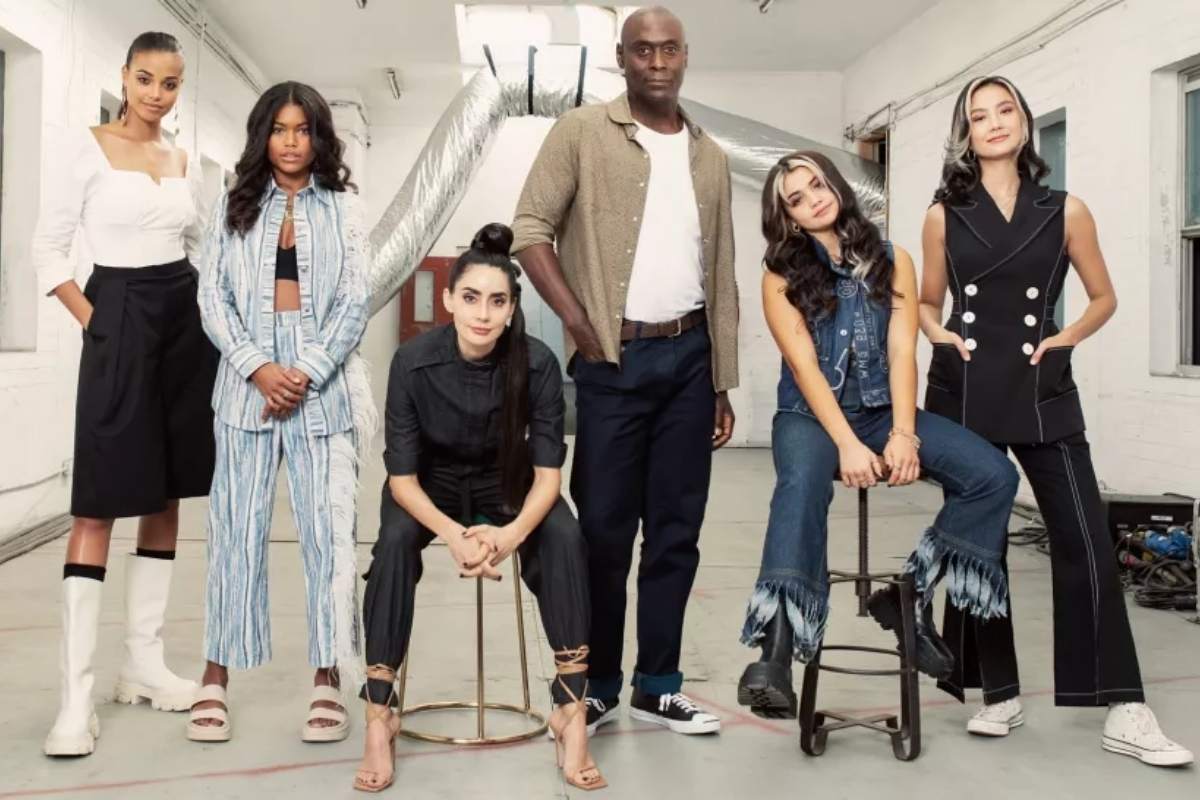 In that Collider interview, Dabb said Wong will appear if there is a season 2, stating "Certainly, by the end of the show, we're kind of teasing characters, including Ada Wong. If we're lucky enough to have a Season 2, I think we can expect multiple characters from the games to appear in ways that are kind of inevitable, and hopefully a little bit surprising."
Here is everyone likely to be in Resident Evil 2:
Ella Balinska as Jade Wesker in 2036
Tamara Smart will play young Jade Wesker, Lance Reddick will play Bert Wesker in 2022, and any other Wesker clones that are still out there will also be in the movie.
Adeline Rudolph as Billie Wesker in 2036
Siena Agudong as young Billie Wesker, in 2022
Paola Núñez as Evelyn Marcus
Ella Zieglmeier as Bea Ahad Raza Mir as Arjun Batra
What could happen in Resident Evil season 2 and how did season 1 end?
In 2022, Bert, Billie, and Jade will be on the run from Umbrella, and in 2036, Jade will be trying to save her daughter Bea from Billie. So, let's start with the first and then move on to the second.
In 2022, a giant, clawed, and mutated T-Virus victim named a "Tyrant" was seen breaking out of the Umbrella lab that had been destroyed. As Bert, Billie, and Jade look for Ada Wong, a spy who worked against the Umbrella Corporation in the Resident Evil games, there will probably be some chaos.
We will probably also learn more about how Billie and Jade split up since the way they were when we last saw them in season 1 doesn't match how they are in 2036. Evelyn or someone else will probably try to get Billie to become radical and join Umbrella. Since they broke up while Jade was carrying Bea, there will probably be a jump in time at some point. We hope Bert lives long enough to find a place where he can eat as many breadsticks as he wants.
In 2036, the story is simple. Jade needs to find Bea, and Arjun might be able to help her. Billie is probably doing all kinds of experiments on the girl since she saw the giant T-Virus-mutated crocodile ignore the child.
Jade and her team now know a little more about how to stop the T-Virus because they found something helpful in her DNA. Her spit was used to make the repellent, and the croc didn't come near Bea.