Glenn Kirschner, a former federal prosecutor, said that former President Donald Trump could get up to 25 years in prison for crimes related to last year's Capitol riot. This came after a House committee looking into the attack decided earlier this month to send criminal referrals to the Department of Justice (DOJ).
In an interview on MSNBC's The ReidOut on Friday, Kirschner was asked if referrals have any value. He said that they do.
"The Department of Justice takes pride in having independent prosecutorial discretion," he said. "But they can't turn a blind eye to a coequal branch of government that has done such a thorough investigation and now wants criminal investigations and prosecutions."
Two people who know about the situation told Politico that the select committee is likely to look at a report about possible criminal charges against Trump on Monday.
.@glennkirschner2 on DOJ & Jan. 6 committee: "They can't turn a blind eye to a coequal branch of government that has done such an exhaustive investigation when they pass all that evidence over to DOJ and they recommend criminal investigations & prosecutions." #TheReidOut pic.twitter.com/WmwQPVMmjR

— The ReidOut (@thereidout) December 17, 2022
A subcommittee that looked at possible criminal referrals came up with some suggestions. Politico says that some of the charges that could be brought against the former president are insurrection, obstruction of an official proceeding, and conspiracy to defraud the U.S. government.
"It's great that they're talking about interfering with official business, which is a 20-year crime. It's good that they're talking about the conspiracy to commit crimes against the U.S., which is a 5-year crime "Kirschner said Friday.
The select committee didn't say who would be on the list or what crimes they had committed. In the past, the decision about whether or not to refer criminal cases against Trump was not made clear because the panel was split on whether or not to do so.
Ion Meyn, an assistant law professor at the University of Wisconsin, told Newsweek earlier this month, "Even though the DOJ is independent, a referral like this is more than just a show of support." "A strong recommendation comes from a congressional committee that has done its own investigation. The referral would put a lot of pressure on the DOJ to bring charges, and if the DOJ decides not to, it will have to explain why."
Kirschner said that going to court for insurrection is important, even though Trump could go to prison if he is found guilty of the alleged crimes related to the Capitol riot.
"The most important charge is "insurrection," because if you are convicted of it, you can't run for office in the United States, which isn't the case with the other charges. That, to be honest, is the one I want to win "he added.
Trump's supporters stormed the Capitol building on January 6, 2021, to try to change the results of the 2020 presidential election. The former president had said, without any proof, that he lost because of widespread voter fraud. The goal of the investigation by the select committee is to find out if Trump did anything that day to stop the certification of Joe Biden's victory.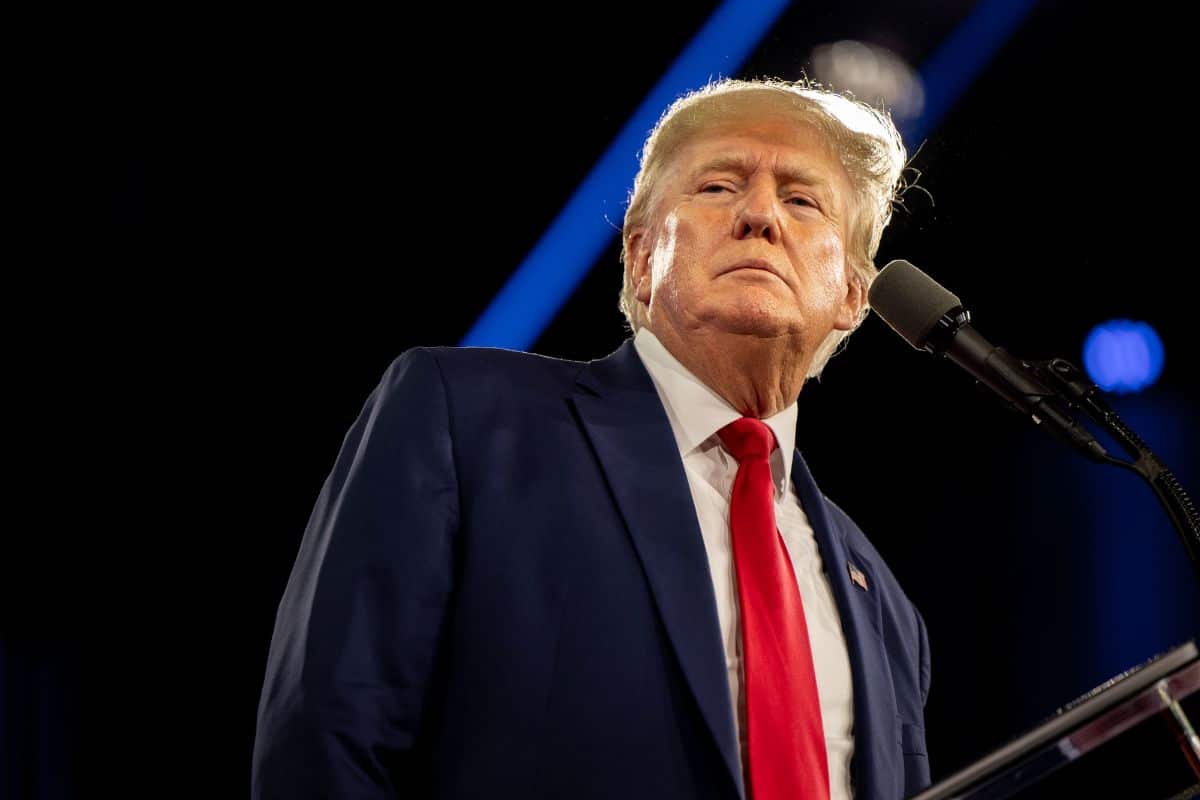 In the meantime, Trump has not been charged with a crime by Attorney General Merrick Garland. But the former president is already being looked into for other crimes. For example, the DOJ is looking into how he mishandled highly classified documents that the FBI found at his Mar-a-Lago estate in Florida in August. Trump has said many times that he didn't do anything wrong and that he declassified the documents before taking them out of the White House.
On Saturday morning, the former president went on his social media platform Truth Social to rant about the FBI, DOJ, and Democrats, calling them "cancer" that is killing America.
"Our country is sick on the inside, just like a person who has Cancer and is dying. The Cancer is the Crooked FBI, the so-called "Justice" Department, and "Intelligence," which are all part of the Democrat Party and System. We have to do something about these armed thugs and tyrants or our once great and beautiful country will die!!! "He put words on paper.
The former president said in another post on Saturday: "THEY ARE GOING AFTER ME BECAUSE THEY ARE REALLY GOING AFTER YOU!"
Related Stories Recommended By Writer: