The Spring 2023 anime season has started, and the list of shows could stand up to the best of them. Fall 2022 was mostly about fight shonen, and Winter 2023 was mostly about fantasy. Spring 2023, on the other hand, has a bigger range of genres and audiences. Almost everyone should be able to watch a show, and that includes sequels, spin-offs, and new shows.
What Are The Top 10 Anime Of 2023?
Get ready to get lost in a fascinating mix of beautiful animation, complex stories, and a wide range of styles that will take you to otherworldly places. Whether you're a longtime anime fan or a newbie who wants to learn more about this exciting art form, these top 10 anime works will captivate you.
Note: The trailer for every anime listed in this post is provided below their names.
1. Attack On Titan (Part 3 of Season 4)
Attack on Titan is one of the most noteworthy anime series in 2023, as Season 4 Part 3 arrives in the year. Wit Studio produced the first three seasons, totaling 59 episodes, from 2013 to 2019, while Mappa produced the last and fourth seasons, which began at the end of 2022.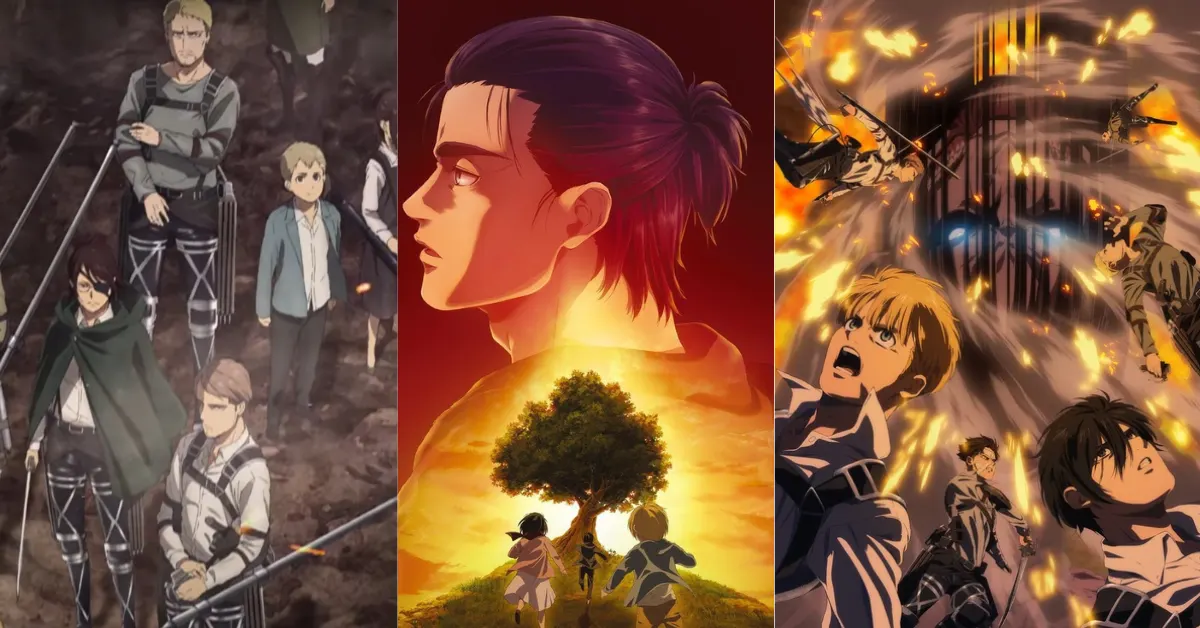 After 28 episodes between 2020 and 2022, Attack on Titan Season 4, portion 3, separated into two parts, premiered in March with the 1-hour first portion, and the second part will run the following autumn. The dark-fantasy anime series revealed many secrets about the Titans, and the last episode illustrates what happens to the protagonist Eren Yeager in the end.
You can Watch "Attack On Titan season 4 trailer Here.
2. Kimetsu no Yaiba (Season 3): Demon Slayer
Demon Slayer: Kimetsu no Yaiba () has garnered a lot of attention from manga and anime fans all around the world in recent years. Swordsmith Village Arc, the most recent third season, premiered in the spring of 2023. The hottest dark-fantasy anime series began its first season in 2019 with 26 episodes, followed by the sequel anime film Mugen Train Arc in 2020 and the second season Entertainment District Arc with 11 attacks in 2021.
Season 3 continues Tanjiro and his group, which includes Nezuko, Zenitsu, and Inosuke, and introduces additional Hashira characters and the remaining Twelve Kizuki demons.
Check out "Demon Slayer Kimetsu no Yaiba" Trailer here.
3. Spy x Family (Season 2)
Spy Family, one of the most popular series of 2022, is still at the forefront of Japanese animation in 2023. Its popular manga series, which has been serialized on Shonen Jump+ since 2019, was translated into an anime series for the first time last year. Many fans have been looking forward to the upcoming season, which was confirmed to air at the end of the first season in 2023.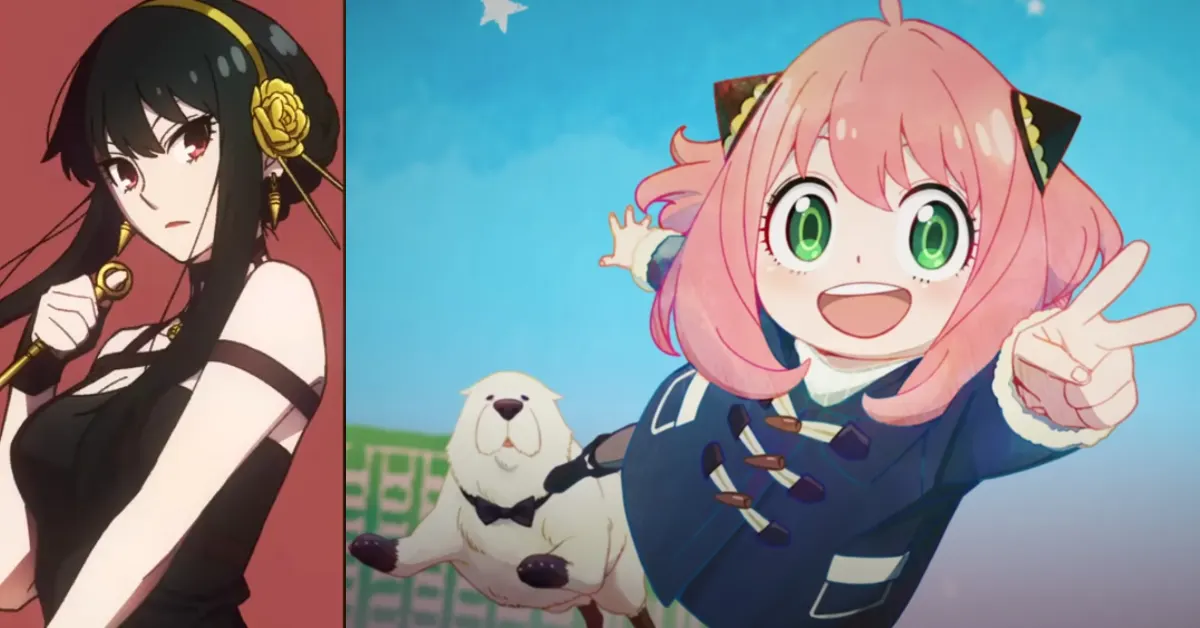 In the second season, you can see how entertaining the phony spy family is and how cute Anna is, just like in the first. A new Spy Family anime film has also been announced for the future.
The Spy x Family Trailer.
4. Oshi No Ko
Fans of their original manga and light novel series are looking forward to a new anime series in 2023, and Oshi no Ko () is a promising title that debuted earlier this year. The comic series, written by Aka Akasaka, the manga artist of Kaguya-sama: Love Is War, has been serialized on Weekly Young Jump since 2020.
The dramatic slice-of-life narrative revolves around Ai Hoshino, a famous idol girl with a dark secret. Every narrative arc contains unexpectedly fascinating episodes.
You can watch the Oshi No Ko trailer here.
5. A Galaxy Next Door
A Galaxy Next Door is a sweet new seinen anime that will premiere in the Spring 2023 anime season. It stars Ichiro Kugo, a manga artist who works from home to support his younger brother and sister so they may go to college someday. Then he meets Shiori, a strange blonde girl who offers to work for him.
Shiori is a manga enthusiast who does her best as Ichiro's assistant, but there's more to her. She is from an enigmatic island with unusual customs and extraordinary skills. Ichiro's touch on Shiori's barb-like tail sealed their fate to be together emotionally and physically forever.
Watch the "A Galaxy Next Door" trailer here.
6. The Ancient Magus Bride
Season 2 of The Ancient Magus Bride, a popular and delightful fantasy anime from several years ago, has been avidly awaited by anime-only lovers for years. It's finally here, and it may be one of the finest anime of 2023 for fantasy shonen enthusiasts.
The Ancient Magus Bride incorporates aspects of European fairy tales and mythology and some good romance and adventure, all recounted through the eyes of Chise Hatori, the new bride of the skull-headed wizard Elias. Chise was at rock bottom when she met Elias, but she has since developed into a joyful and accomplished young woman who has finally discovered the true magic in her life.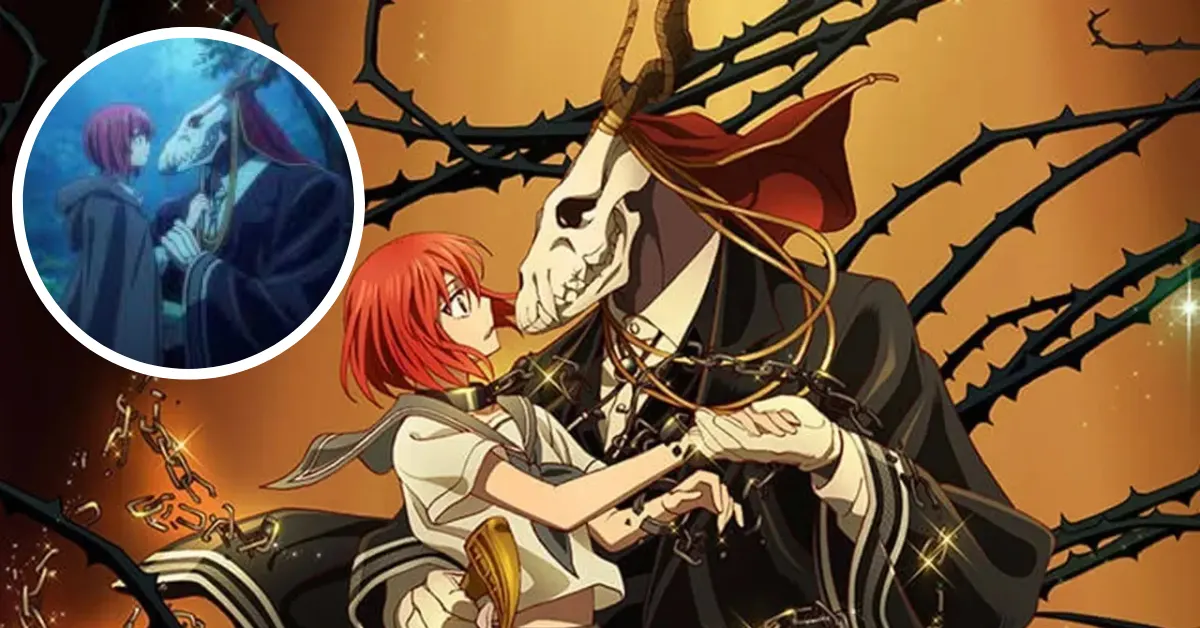 Let's check out some of the most viewed posts about anime from our website:
7. Season 2 of Jujutsu Kaisen
Fortunately, the list of 2023 anime series includes several seasons of popular current anime shows. Jujutsu Kaisen (), one of the most recent smash-hit franchises, will return for a second season in the summer of 2023. The first season was translated from the continuing dark-fantasy manga series on Weekly Shonen Jump, and aired with 24 episodes between 2020 and 2021.
In 2021, it was followed by the first anime film, Jujutsu Kaisen 0. In addition to the protagonist Yuji Itadori, the second season concentrates on his master and the greatest sorcerer, Satoru Gojo.
Check out The Jujutsu Kaisen Trailer.
8. Tokyo Revengers (Season 2)
Tokyo Revengers could be on the list of the top anime series of 2023 as popular anime series these days. It is also known that the original Tokyo Revengers manga series ended in November 2022. The second season began in the winter of 2023, following the first season, which aired with 24 episodes in 2021. The most recent season is exclusively available on Disney+ in the United States.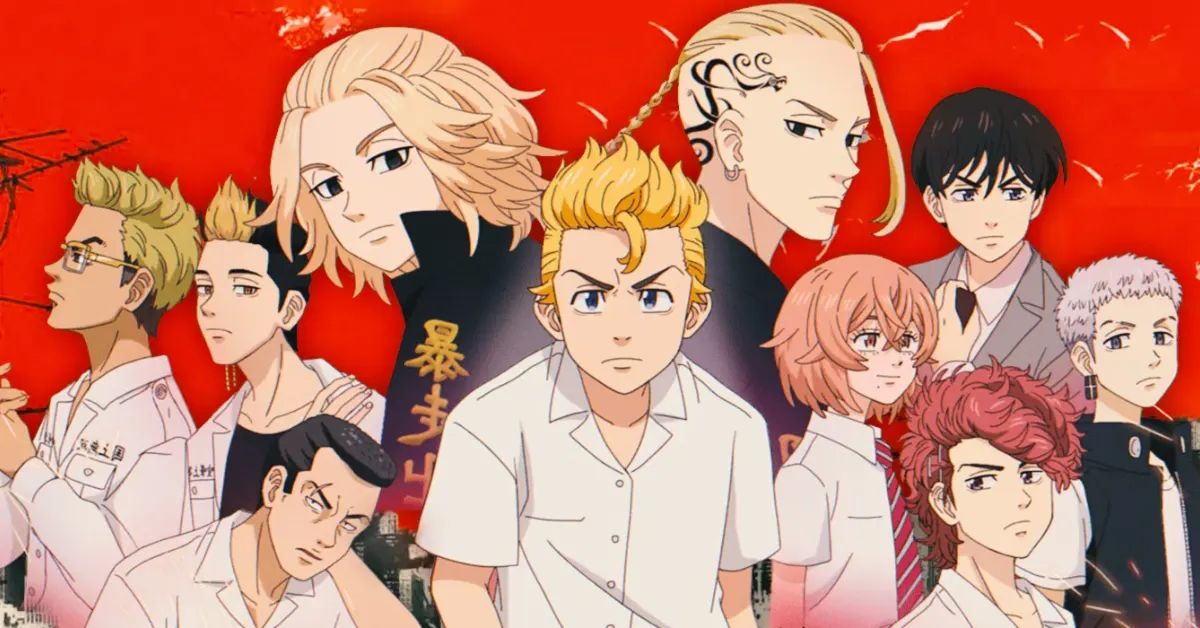 Following the Bloody Halloween arc in the first season, the sci-fi Yankee-themed anime tells a fresh narrative of Takemichi and other Tokyo Manji Gang members in the Christmas Showdown arc.
Here is the Trailer for Tokyo Revengers season 2.
9. Vinland Saga (season 2)
Vinland Saga (), an epic adventure anime series that is very popular in Japan, returned in early 2023. Mappa creates the new season, well-known for Chainsaw Man and Jujutsu Kaisen. It follows the 2019 first anime adaption based on its original manga series serialized since 2005. The second season begins a new plot arc, following the young Viking protagonist Thorfinn, who has lost his sense of purpose with the de@th of his long-time adversary Askeladd.
Vinland Saga Season 2 Trailer is here.
10. Edens Zero
Hiro Mashima of Fairy Tail fame's most recent manga/anime series is Edens Zero. Overall, Edens Zero is a slimmer and sleeker version of the unfocused and bloated Fairy Tail, beckoning sci-fi anime viewers to join them on a wild voyage in the Sakura Cosmos.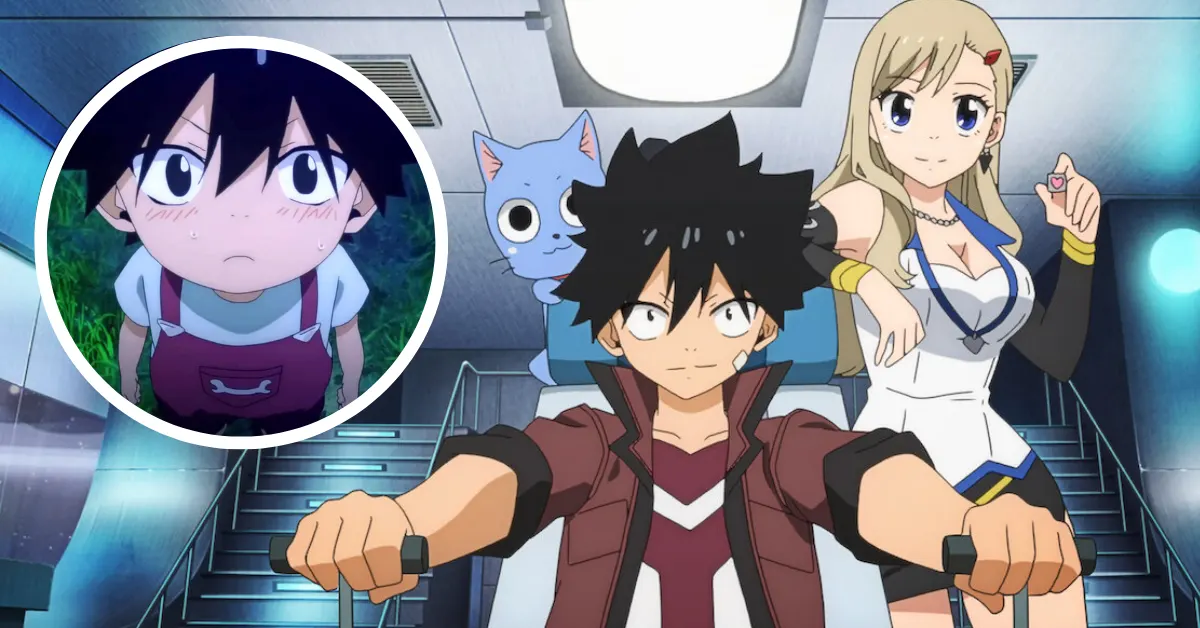 Shiki and Rebecca will form their crew of companions and fellow adventures as they travel the universe in search of the famous Mother, or the goddess of the cosmos. Edens Zero returns for another season of action and gives off significant Guardians of the Galaxy vibes the entire time.
Conclusion: The Spring 2023 anime season will include a diverse series selection. Everyone may appreciate Attack on Titan, Demon Slayer, Jujutsu Kaisen, Spy x Family, Oshi No Ko, and A Galaxy Next Door. Longtime anime lovers and beginners will enjoy the season's gorgeous animation, fascinating storyline, and unique environments. In 2023, enter the magical world of anime.
Thank you for reading! We hope you'll bookmark thetecheducation.com and come back for more great content.