Tokyo Revengers Season 2 Has Just Concluded, Leaving The Fans Of The Renowned Series Wanting More Action. There Was No Disappointment, Though, As The Game's Creators Revealed The Tokyo Revengers Season 3 With The Second Season's Final Episode. The Upcoming Installment Is Being Developed Under Tokyo Revengers: Tenjiku Arc. Additionally, A Brand-new Teaser For The Upcoming Season Is Available For Fans To View.
The Tokyo Revengers Anime Will Continue With A New Arc, Tokyo Revengers: Tenjiku Arc, Following The Final Episode Of Season 2. This New Arc Introduces A Massive New Group In The Past Now That Toman Has Been Thrown Into Whack And Features One Of The Most Fearsome Gang Leaders Yet In Izana Kurokawa. He's featured in the latest Tokyo Revengers Season 3 poster, which you can see above and below:
/
TVアニメ『東京リベンジャーズ』
「天竺編」制作決定!!🔥
\

「天竺編」第1弾キービジュアルも公開!👊
高層ビルに佇む「天竺」の総長、黒川イザナが描かれています🌃https://t.co/5vMwH78xdL#toman_anime #東リベ pic.twitter.com/LLF9bqKoNB

— TVアニメ『東京リベンジャーズ』公式@天竺編制作決定🔥 (@anime_toman) April 1, 2023
This Anime's Season 2 Saw Some Decent Changes, Including The Contentious Choice Of Draken's Voice Actor. It Did Not Disappoint, Though, As It Consistently Made The Weekly List Of The Top 10 Anime On Mal.
Fans Anticipate That The Adaptation Of The Tenjiku Arc Will Be Just As Good, If Not Better. Here Is Everything You Need To Know About The Tokyo Revengers Season 3 Including Release Date And Cast And Plot And More!
Tokyo Revengers Season 3 Trailer
Tokyo Revengers Season 3 Release Date
Tokyo Revengers Season 3 will tackle the Tenjiku Arc from Ken Wakui's original Tokyo Revengers manga, which is one of the longest in the manga overall.  There has been no official announcement from the studio regarding the release date, nor has it shown how long this next wave of episodes will be.
As a result, it is open to speculation. Season 1 was released in 2021, with Season 2 following in 2023. With The Gap in Mind, You Can Expect A Release Window Of Winter 2024-25, Or Summer 2025.
Tokyo Revengers Season 3 Cast
Tokyo Revengers Season 3 Will Introduce Some new characters, including Izana Kurokawa, the feared gang leader of "Tenjiku." Long-time manga readers are eagerly awaiting his casting and introduction.
The Tenjiku Gang Leader, Izana Kurokawa, will be voiced by Nobunaga Shimazaki. He is renowned for having said the characters Yuno (Black Clover), Nagi (Blue Lock), and Mahito. (Jujutsu Kaisen).
One of Tenjiku's four heavenly kings, Kanji Mochizuki, is played by Tetsu Inada. He Is Known For Voice Acting Barakiel, Komamura, and Endeavor in Bleach. (High School Dxd Born).
1.  Izana Kurokawa, The Fearsome Gang Leader Of  Tenjiku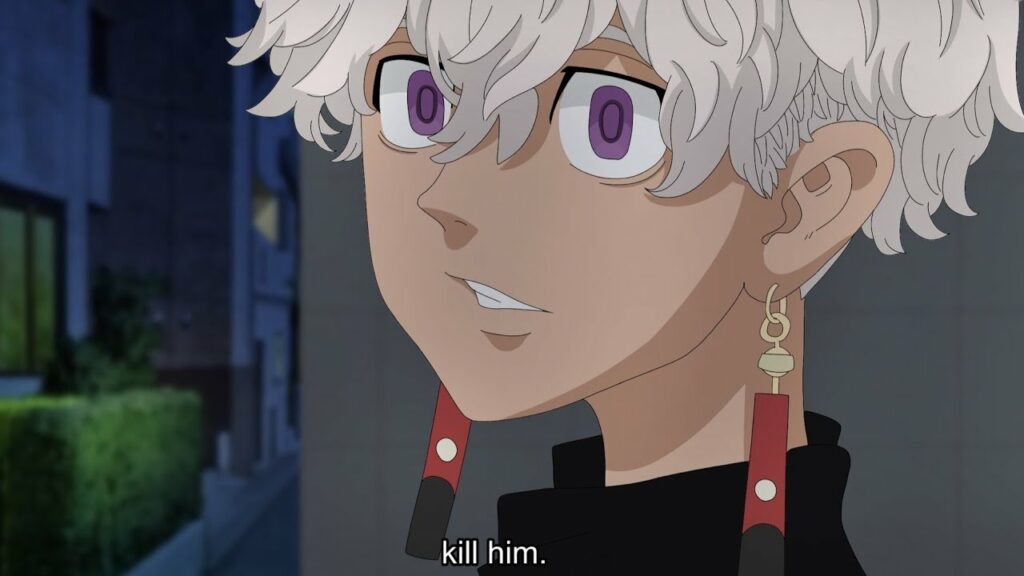 2. Rindo Haitani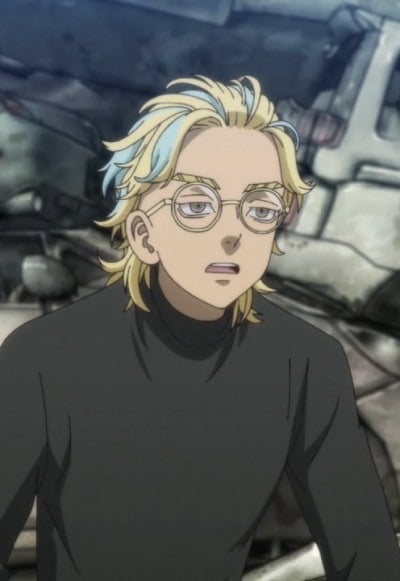 Rindo Haitani Belonged To The S-62 Generation, a group of criminals who founded the Yokohama Tenjiku Gang. The goal of forming this group was to exact revenge on Mikey and take over the Tokyo Manji Gang. Rindo is the second in command of Ran Haitani's delinquent squad.
Rindo Is One Of Tenjiku's Most Powerful Fighters, Known For His Violent Temperament And Love Of Inflicting Injuries. He Will Play An Important Role In The Tenjiku Arc And Appear In The Upcoming Season, Fighting Against Toman Members.
3. Ran Haitani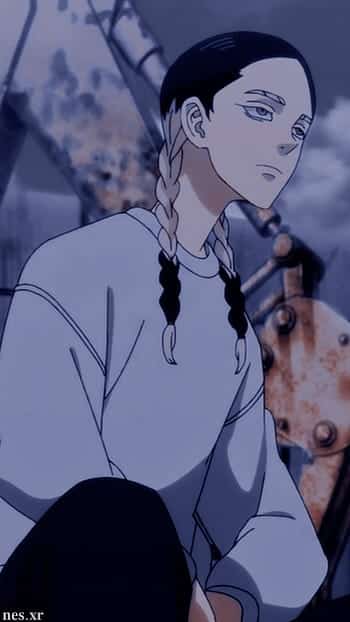 Ran Haitani, Like His Brother Rindo Haitani, Is A Founding Member Of Yokohama Tenjiku, Belonging To The S-62 Generation. He Is One Of The Four Strongest Fighters In The Group Because He Is One Of Tenjiku's Four Heavenly Kings. For Any Opponent, the Haitani Brother Duo Is A Formidable Force To Be Reckoned With.
Ran is far more whimsical than his brother, making his true nature challenging to comprehend. He Has Been Known To Use Deception To Win Fights, Such As Using His Baton And Other Weapons To Ensure His Victory. He will play an essential role in Tenjiku's fight against Toman in the upcoming season.
4. Shion Madarame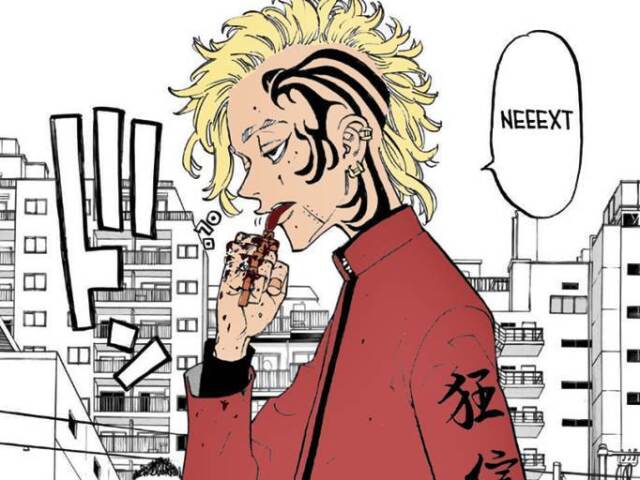 Shion Madarame, a member of the S-62 Generation, is another founding member of Yokohama Tenjiku. He Was The Ninth Generation. Leader Of The Black Dragon Before Becoming One Of Tenjiku's Four Heavenly Kings. He has considerable authority over a large number of delinquents in Upper Echleon.
Shion has earned the nickname "Mad Dog" within Tenjiku for his love of fighting and bloodlust. He is loyal to Tenjiku's leader, Izana Kurokawa, and plays an important role in the Tenjiku arc, which will be covered in the upcoming season.
5. Kakucho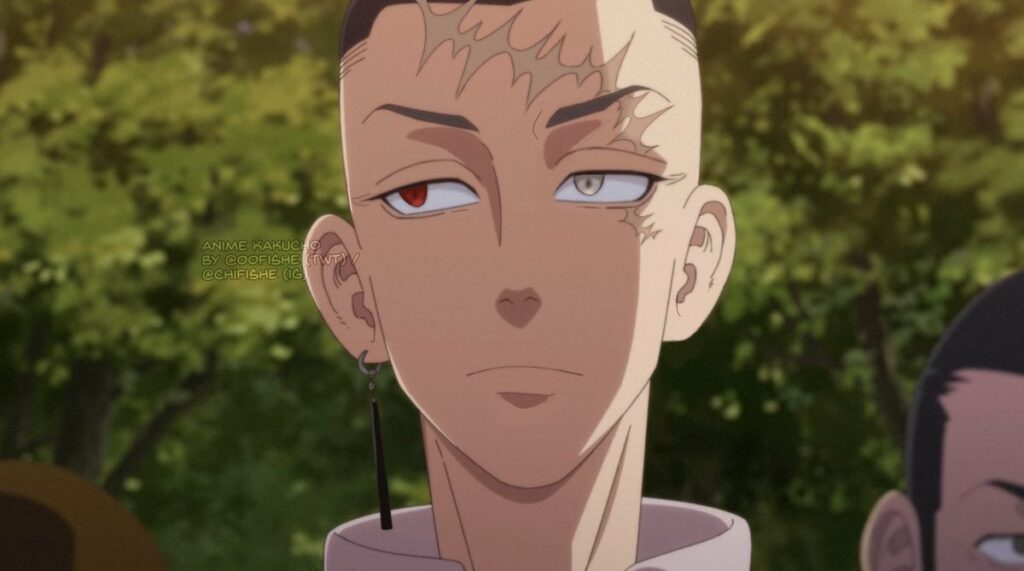 Kakucho Is A Member Of Yokohama Tenjiku and one of the four Heavenly Kings. He Is The Right-handed Man To The Leader Of The Group, Izana Kurokawa. Kakucho's position in the gang is second only to Izana's, making him one of the series' most potent fighters.
Because of his tragic past, Kakucho cannot trust others and is only loyal to Izana, even willing to kill others for the sake of his leader. In the upcoming season, he will play the role of a primary antagonist in the Tenjiku Arc, and he will be seen taking down some of the most vital Toman members.
Tokyo Revengers Season 3 Episode
The number of episodes for Tokyo Revengers Season 3 still needs to be discovered. The Tenjiku Arc, on the other hand, has 64 chapters. The previous arc included 44 chapters and 12 episodes. As a result, Season 3 will have anywhere from 18 to 22 episodes.
Tokyo Revengers Season 3 Plot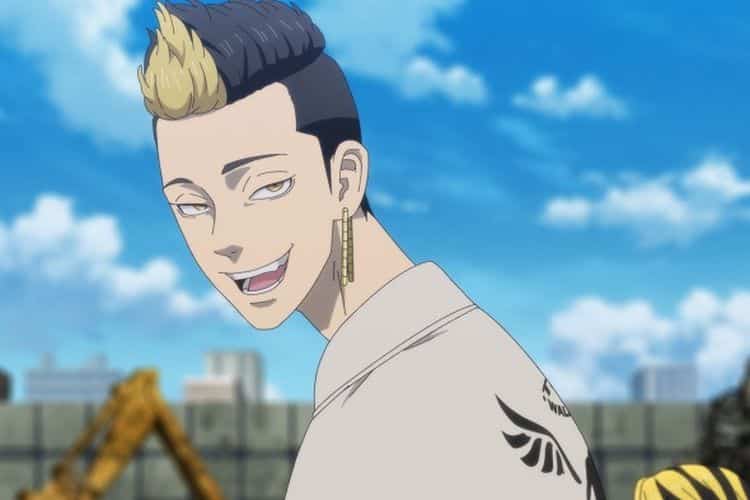 Season 3 will follow the Tenjiku Arc, which begins in Chapter 122 of the manga. The Tenjiku Arc introduces the titular criminal gang Izana Kurokawa, and Tetta Kiseki led. They wish to exact vengeance on the Tokyo Maji Gang (Toman), led by the deuteragonist Mikey and the gang where Takemichi currently resides. Takemichi and his meeting with Manjiro Sano will be central to the plot.
The previous season of Tokyo Revengers concluded the events of the Black Dragon Arc, and the final episode contained foreshadowing moments that hinted at the series' eventual end. Takemichi decides not to time travel again until he becomes the leader of Toman alongside Mikey and realizes that stopping Mikey and Kisaki's dismissal from Toman are an essential factor in history's negative trajectory.
Where To Watch Tokyo Revengers Season 3?
Season 2 of the anime was broadcast on Disney+ and Hulu in the United States. If the same partnerships are maintained, the season will be broadcast on the same platforms. Disney+ has a partnership with Kodansha and owns two-thirds of Hulu.
Similar Anime Like: Tokyo Revengers
If You Enjoyed Tokyo Revengers And Are Looking For Similar Anime, Here Are Some Recommendations You May Enjoy:
Erased – This anime follows a young man named Satoru, who has the ability to go back in time and prevent tragic events from occurring. He uses his powers to try to prevent a series of murders from happening, and uncover the truth behind them.
Re:ZERO – Starting Life in Another World – This anime follows a young man named Subaru who finds himself transported to a fantasy world where he has the ability to come back to life after dying. He must use this power to try and save the people he cares about and uncover the truth behind the world he finds himself in.
Steins;Gate – This anime follows a group of friends who discover a way to send messages back in time via a microwave. However, their experiments have unintended consequences, leading to a dangerous chain of events that they must try to stop.
The Promised Neverland – This anime follows a group of orphans who discover a dark secret about their orphanage and must find a way to escape before it's too late.
Looking For More Action-packed Anime Like Tokyo Revengers? Check Out These Top Picks!
Be Entertained and informed with the latest news at thetecheducation.com! From the hottest trends to the most breaking news. And Also, Follow us on social media: Facebook, Pinterest, Twitter, and Linkedin. And be part of the movement! Share your thoughts, ideas, and opinions with us.