Before the release of the third season of The Kissing Booth on Netflix, it was revealed that this will be the final season of the trilogy to be adapted into a film. Even though the third movie ended where The Kissing Booth 2 left off, it wasn't as good of an ending as people had hoped.
The movies are based on a trilogy of books written by Beth Reekles. The third book, The Kissing Booth 3: One Last Time, is the basis for the third movie.
Many fans of the series think that The Kissing Booth 3 wasn't the best way to end it. The Kissing Booth 4 is important to them, even if it's just to wrap up the series well.
Will there be a Kissing Booth 4? Scroll Down To Get More Information about The Kissing Booth 4
The Kissing Booth 4 Movie Release Date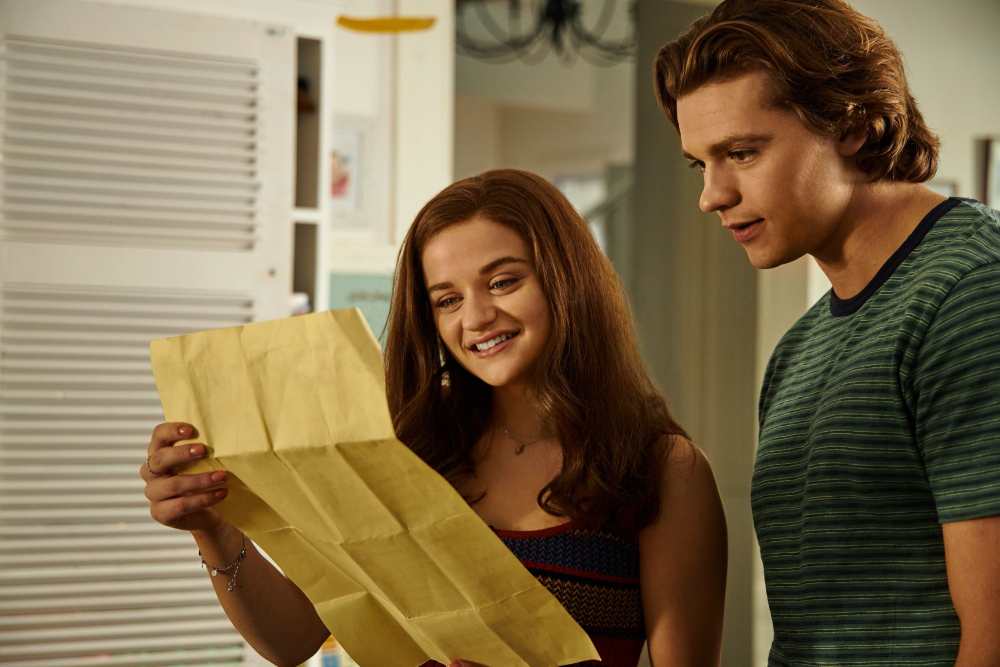 At present, there has been no official confirmation from Netflix regarding the release of a fourth Season of the Kissing Booth franchise. It is important to bear in mind that the previous movie marketed itself as the concluding chapter of the three-part series. However, there is a possibility that the series may be revived through a spin-off. As a result, it is uncertain whether a fourth film will be released in 2023 or any other time. In summary, it would be incorrect to assume that the absence of a fourth Kissing Booth movie is due to cancellation.
Kissing Booth Stars Have Said About The Possibility Of A Fourth Movie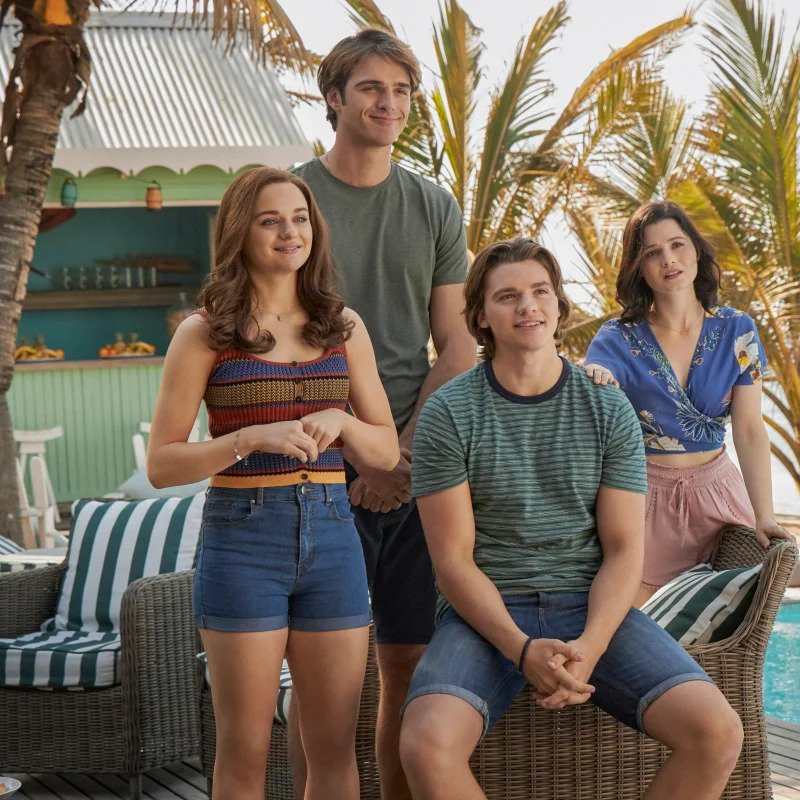 The Kissing Booth cast has been talking as if this is really the end of the series. King, in particular, has been talking as if this is the last time she'll play Elle.
"It's very emotional to say goodbye to a character you've been playing for this many years, and also playing this character through such important moments in my life," King told The Nerds of Colour.
Similar messages have come from King's co-stars, with Elordi telling Vanity Fair in November 2020 that The Kissing Booth 3 "really is the last kiss" – though he has since had an idea for a fourth film set in the future.
"I think I'd like to see them all in a nursing home together. That'd be cool, that'd be quite interesting. Maybe it's like the film is a series of monologues of them recounting everything that happened from 20 to 92," He stated to Entertainment Tonight.
As entertaining as that sounds, perhaps the most telling sign that this is truly the end comes from author Beth Reekles, who wrote the series on which the films are based. Reekles has referred to the third film and book as the "final chapter" of the story.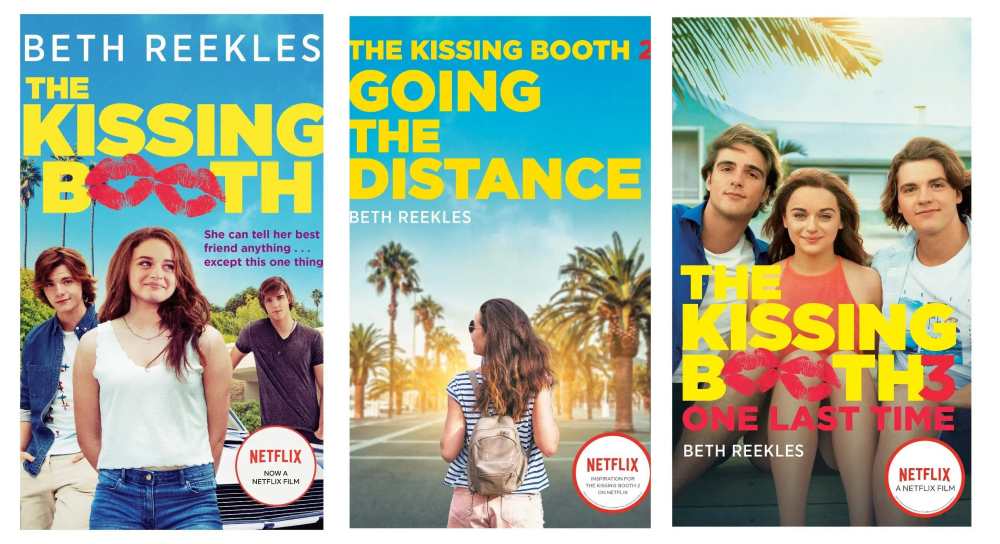 "When I finished the edits on The Kissing Booth 3: One Last Time, and when I watched the third movie for the first time a couple of weeks ago, I sobbed my heart out. I felt like I was grieving – and I was," She stated on her website.
"This is all ten years in the making, ten years of Elle and Lee and Noah, and now… Now, it's all come to an end… It's the end of an era."
We're afraid to say, but that all sounds pretty final to us for now. To be honest, even if they wanted to do another movie, the main actors are all very busy right now because the series has made them all stars.
Joey King has her own mega Netflix deal to produce a number of movies through her production company All The King's Horses, Jacob Elordi has a key role in Euphoria, Joel Courtney recently landed a lead role in new movie Pinball: The Man Who Saved the Game, and, arguably most importantly, Joey King has her own mega Netflix deal to produce a number of movies through her production company All The King's Horses.
That contract includes the previously announced Uglies and upcoming roles in Bullet Train with Brad Pitt and The In Between, which was based on her own story pitch. In addition, King is producing and featuring in Hulu's limited series A Spark of Light.
It's difficult to see any of the actors appearing in another Kissing Booth film in the near future. Unlike in To All the Boys, it's difficult to imagine another minor character who could star in their own movie or TV show as a spin-off from the series.
You can never say never, especially since the series is so popular, and maybe in a few years we'll get to see Elle, Noah, and Lee at the next stage of their lives. But for now, enjoy The Kissing Booth trilogy to the fullest.
5 Romantic Teen Series to Watch After Kissing Booth
Here are some similar series to Kissing Booth:
To All the Boys I've Loved Before – A romantic comedy series that follows the life of a teenage girl named Lara Jean, who writes love letters to her crushes, which are accidentally sent out, causing chaos in her love life.
Sierra Burgess Is a Loser – A romantic comedy-drama film about a teenage girl named Sierra Burgess, who falls in love with a popular boy at her school but must overcome her insecurities and the obstacles in their relationship.
The Perfect Date – A romantic comedy film about a high school student named Brooks Rattigan, who creates an app where he offers his services as a fake date to earn money for college, but finds himself in a complicated love triangle.
Never Have I Ever – A coming-of-age comedy-drama series that follows the life of a first-generation Indian-American teenage girl named Devi, who navigates the challenges of high school and relationships.
On My Block – A coming-of-age comedy-drama series that follows the lives of four teenage friends in a rough inner-city Los Angeles neighborhood as they navigate the challenges of growing up, relationships, and family problems.
Read More:
Be Entertained and informed with the latest news at techeducation.com! From the hottest trends to the most breaking news. And Also, Follow us on social media: Facebook, Pinterest, Twitter, and Linkedin. And be part of the movement! Share your thoughts, ideas, and opinions with us.