Great news for fans of The Bear! The second season of the dark comedy is almost here, and a new teaser trailer was revealed during the Oscars. It's set to premiere in June, and we can't wait!
It's no surprise that the show was renewed early, as it was one of the best TV shows of 2022 and received critical acclaim. Star Jeremy Allen White even won a Golden Globe for Best Actor in a Comedy Series.
For those who haven't seen it yet, The Bear follows award-winning chef Carmy Berzatto (played by White) as he takes over his late brother's sandwich shop in Chicago. The place is a far cry from the fine dining he's used to, and he's met with resistance from the stubborn employees, led by his brother's best friend Richie (played by Ebon Moss-Bachrach). To turn things around, Carmy hires a young, trained chef named Sydney (played by Ayo Edebiri) to help him impose order in the kitchen.
Season 2 will bring a new challenge as Carmy and his team try to turn the sandwich shop into a high-end restaurant. It won't be easy, as the place is in debt, and the employees are still difficult to work with. It'll be interesting to see how Carmy deals with everything while still grieving for his brother.
We can't wait to see what's in store for The Bear season 2!
The Bear Season 2 Release Date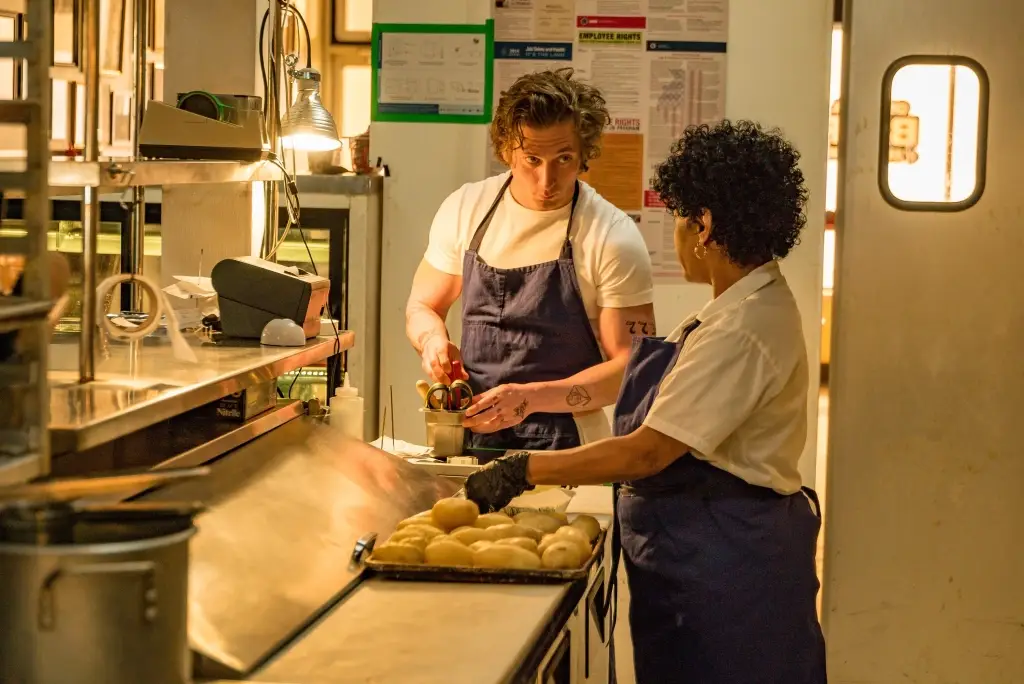 The series is set to return for its second season in June, as confirmed by the first teaser. Although we don't have an exact release date yet, knowing the month is definitely a good sign.
The cast and team of The Bear talked about Season 2 at the TV Critics Association winter press tour. "They think they're starting from a healthy place, but a restaurant, like a lot of other businesses, just makes the same problems," said Christopher Storer, the creator of the show. "We see them have to step up in certain ways and in some ways regress but hopefully come back together."
The Bear Season 2 Cast: Who Will Be Back?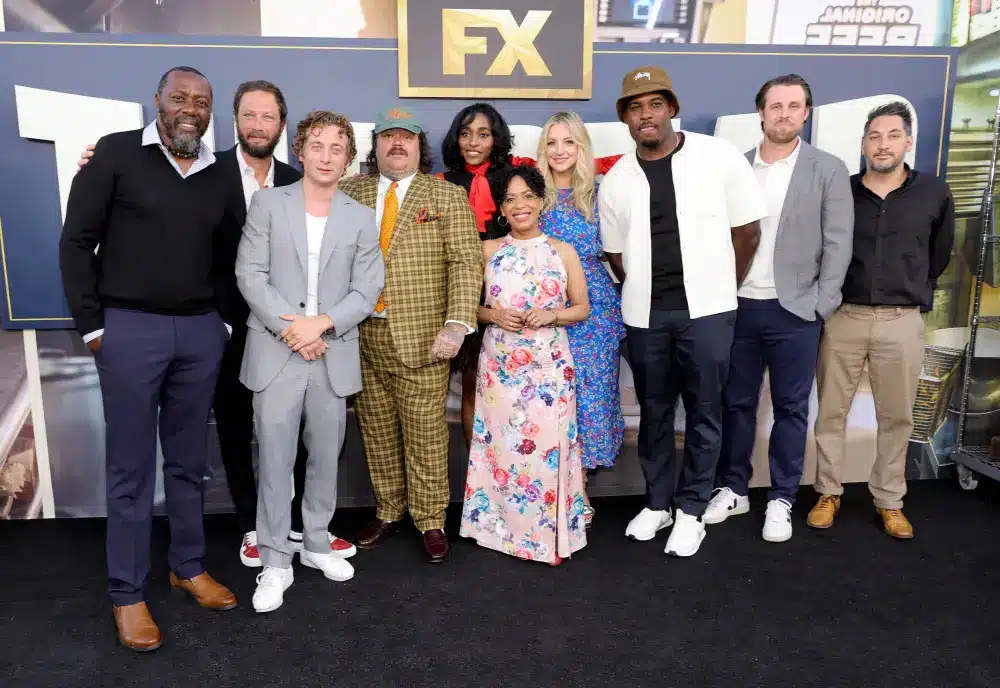 So far, we haven't heard about any new actors joining the cast. According To Variety, Jeremy Allen White, Ebon Moss-Bachrach, Ayo Edebiri, Abby Elliott, Lionel Boyce, Liza Colón-Zayas, Edwin Lee Gibson, and Matty Matheson will be returning to play their roles from Season 1. Fingers crossed that we'll also get to see at least one more flashback with Jon Bernthal!
The Bear Season 2 Expected Plotline
The upcoming season seems to revolve around the employees of The Original Beef coming together to repair the restaurant as a team following the rift that was caused by Carmy's outburst in episode 7. Sydney and Marcus had to leave the restaurant temporarily after that incident, but now it appears that they are back on board. Along with this, Season 2 is expected to continue exploring Carmy's journey as he copes with the loss of Mikey. In the last season, we saw him open up in an Al-Anon meeting, and his struggles with his older brother took an unexpected turn when Richie finally gave him the letter that Mikey left behind.
Is There Hope For A Carmy And Sydney Romance?
White says that Carmy and Sydney's relationship has a long way to go before it's back on track.
"You've still got this tension, with Carmy and Sydney, and this power balance that they're still gonna be struggling with. Yes, he apologized, kind of. Yes, she sort of accepted it. Yes, they both have a shared passion for this thing," he told Collider in July 2022, calling their on-screen relationship "really smart." "But they still have a lot of things to work out with each other."
Edebiri, for her part, doesn't think that the two friends will ever get together. "I don't want to rain on anybody's parade, but I don't think so. I don't think so. And Jeremy has said this too," she told TV Line in August 2022.
In January 2023, the show's creator Christopher Storer talked about how he saw the two of them.
He told Variety, "We wanted to make something that was about friendship and a partnership. It really is so funny that that is one of the things that people took away — of all the heavy s—t that's going on in the show! It was interesting because Ayo and Jeremy since they are our friends and are such wonderful people, I think there is this charisma that comes off both of them."
He also said, "From the beginning, it was like, 'We should just show people being really good at their jobs and pushing each other.'Selfishly, I hadn't seen a show without a romantic plot and was like, 'That could be kind of cool and interesting.'"
How Many Episodes Have The Bear Season 2?
The Bear Season 2 contains 10 episodes instead of season 1 eight.
Where to Watch The Bear?
Season 1 of The Bear is available to stream on Hulu. The Bear season 2 also arrives on Hulu after sometimes of its release.
The Bear Season 2 Teaser
Similar Series like The Bear
If you enjoyed "The Bear" and are looking for similar series, here are some recommendations:
 Survivorman
 Mountain Men
 Life Below Zero
 Yukon Men
Read More:
Be Entertained and informed with the latest news at thetecheducation.com! From the hottest trends to the most breaking news. And Also, Follow us on social media: Facebook, Pinterest, Twitter, and Linkedin. And be part of the movement! Share your thoughts, ideas, and opinions with us.