In the last ten years, there have been a lot of great shows, each one better than the last. The quality of shows has only gotten better in the last few years. Squid Game is one such game. It quickly became one of the most-watched shows of the last ten years. Netflix was lucky to get the rights to Squid Game because it became one of the most popular shows on the streaming service, not just in 2021 but ever.
That is a big deal when you think about how many shows Netflix has. When Squid Game ended, it left a massive hole in everyone's hearts and minds. This made people want to know when Squid Game Season 2 would come out. So far, there aren't many details about Squid Game Season 2, which doesn't surprise us because we know the creators would rather keep things quiet because of all the buzz.
The more you don't know about something, the more you want to learn about it. This is exactly what is happening with the series. But there are a few things we can tell you, and we hope that will help you understand what to expect from Season 2 of Squid Game.
So, keep reading to find out everything you need to know about Season 2 of Squid Game, from what the plot might be to who will be in it and when it will come out:
Squid Game Season 2: Renewed Status
The hit drama series "Squid Game" is coming back to Netflix for a second season, but fans will have to wait a long time for new episodes. The creator of the show, Hwang Dong-hyuk, told Vanity Fair that he doesn't think the next batch of episodes will be ready until at least the end of 2023. It is also possible that Season 2 will come out in 2024. so, Squid Game Season 2 has officially been renewed for 2024
What Is The Plot Of Squid Game Season 2?
Hwang Dong-hyuk, who wrote Squid Game, has talked before about Season 2 and how he knows there is a lot of pressure, especially after the massive success of the first season. He even said he would be happy to get ideas from fans since everyone has so many ideas about what could happen in Season 2 after what happened in Season 1.
Even though it would be interesting to see Hwang Dong-hyuk use fans' ideas, he has his own plans for Squid Game Season 2. In his plan for Next Season, Seong Gi-hun returns and is about to do something big for the world.
Well, we think that's very vague, but at least we know there are plans and ideas for Squid Game Season 2, and we can't wait to see Gi-hun come back and see what he might have up his sleeve. Well, the show is still called Squid Game, so there must be another game. If there weren't, the creators would have made a spin-off series instead, but they haven't. South Koreans have a very different way of making things, which will be very clear in the Second Season.
In Season 2 of Squid Game, many things could happen, such as investigating the recruiter in the suit. Is he the only recruiter in the world, or are there others? Also, we can't forget the Front Man, who was a big part of the first season. But we are sure that Seong Gi-hun, who was also a fan favorite, will come back for Squid Game Season 2 to help him figure out how to live in the real world after the game ends. He has a lot to think about in his life and in the game.
Maybe he has a darker side that we haven't seen yet, and after everything he's been through, we're sure we'll get to see it at some point since being used and then getting even is a common theme. That's the idea we're most excited about, but let us know in the comments how you think Season 2 of Squid Game will go. Will there be many new characters, or will the old ones come back for another game of Squid Game?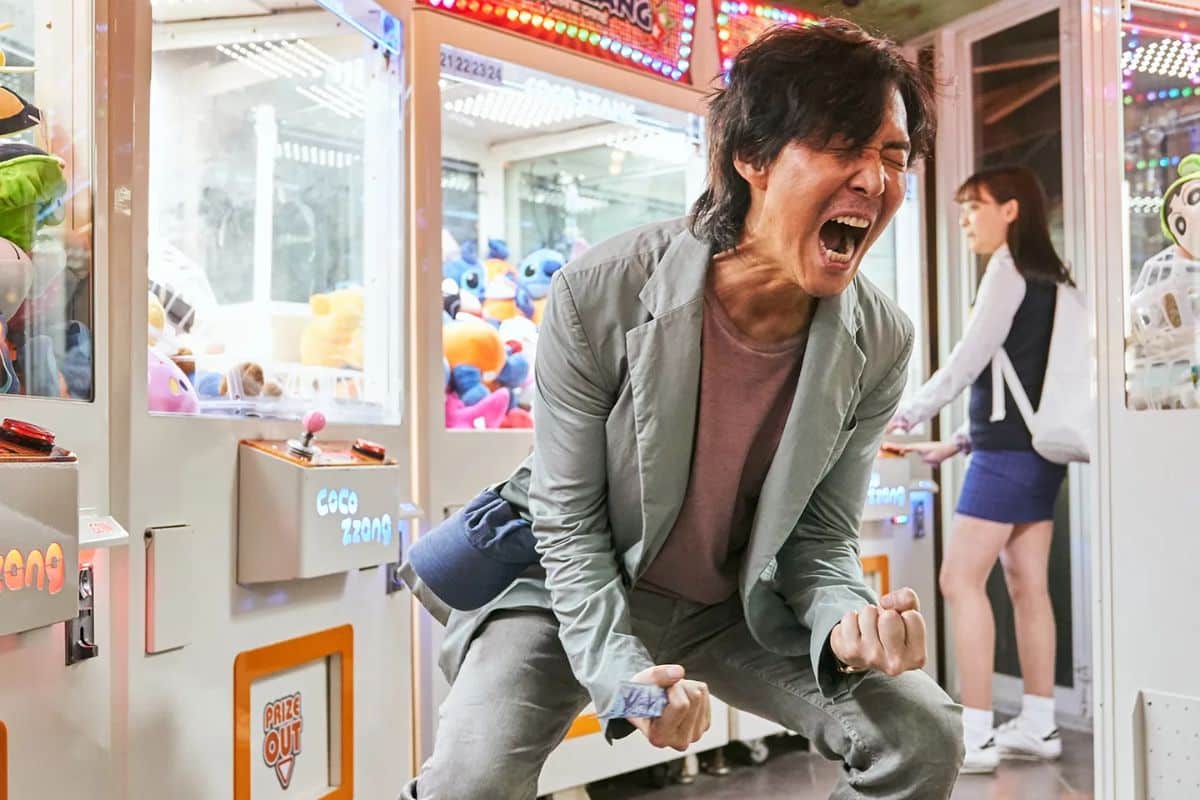 When And Where Can You Watch Squid Game Season 2?
The people who made Squid Game Season 2 have told fans not to expect it any time soon, which is a good thing. Well, the fact that Squid Game Season 2 won't be out soon isn't necessarily a good thing, but at least the fans know. Still, Season 2 of Squid Game will likely come out sometime in 2024. Again, this could be a good thing because 2023 already has so many great releases coming out, so you can spend 2024 working on Squid Game Season 2.
When Season 2 of Squid Game comes out, it will be available to stream on Netflix. If Netflix gave up the rights to Season 2, there would be a war between streaming services.
Is There A Trailer For Squid Game Season 2?
So far, there is no trailer for Season 2 of Squid Game. But Netflix did make the announcement on YouTube. The video was only a few seconds long, but millions of people watched it because the first season was so popular.
Closer to the release date, we can expect the official trailer or teaser for Squid Game Season 2, and we will definitely let you know when that happens. Make sure to check our website for any news about Squid Game Season 2, such as a new cast member, a new release date, a new plot, or a new trailer.
Be Entertained and informed with the latest news at techeducation.com! From the hottest trends to the most breaking news. And Also, Follow us on social media: Facebook, Pinterest, Twitter, and Linkedin. And be part of the movement! Share your thoughts, ideas, and opinions with us.