To understand what kind of pop culture phenomenon the BBC's "Sherlock" was (and, arguably, still is), consider the career paths of its stars. Before the start of the critically acclaimed modern-day reimagining of the classic detective tales in 2010, Benedict Cumberbatch (who, of course, plays Sherlock Holmes) was a BBC regular with a strong theatre background and a penchant for portraying real-life figures such as Stephen Hawking and Vincent Van Gogh. Martin Freeman (Dr. John Watson) was best known for his roles as Tim in "The Office" and Declan in Shaun of the Dead. Their resume now includes "The Hobbit" films and the Marvel Cinematic Universe, in addition to the plethora of other high-profile projects they appear to be involved in at any given time.
Read More:
Even now. "Sherlock" Season 4 was released in 2017, so everyone has had plenty of time to binge on the Baker Street boys' adventures. When the final credits of "The Final Problem" roll, viewers are left with one burning question: When, if ever, will there be a fifth season? Let's take a look at what we know so far about "Sherlock" season 5's release date, cast, and plot.
Sherlock Season 5: Release Date
If determining the release date of a normal show's next season is a matter of math and research, determining the release date of "Sherlock" would necessitate the titular character's talents. The first series premiered in 2010, and the subsequent two followed at two-year intervals, giving you a good idea of the show's production schedule in an ideal situation. However, 2016 only saw one special episode, and season 4 didn't arrive until 2017, throwing the entire "a season every other year" schedule off. Furthermore, co-creator Stephen Moffat told Radio Times in 2018 that the release date of the eventual season 5 is unknown.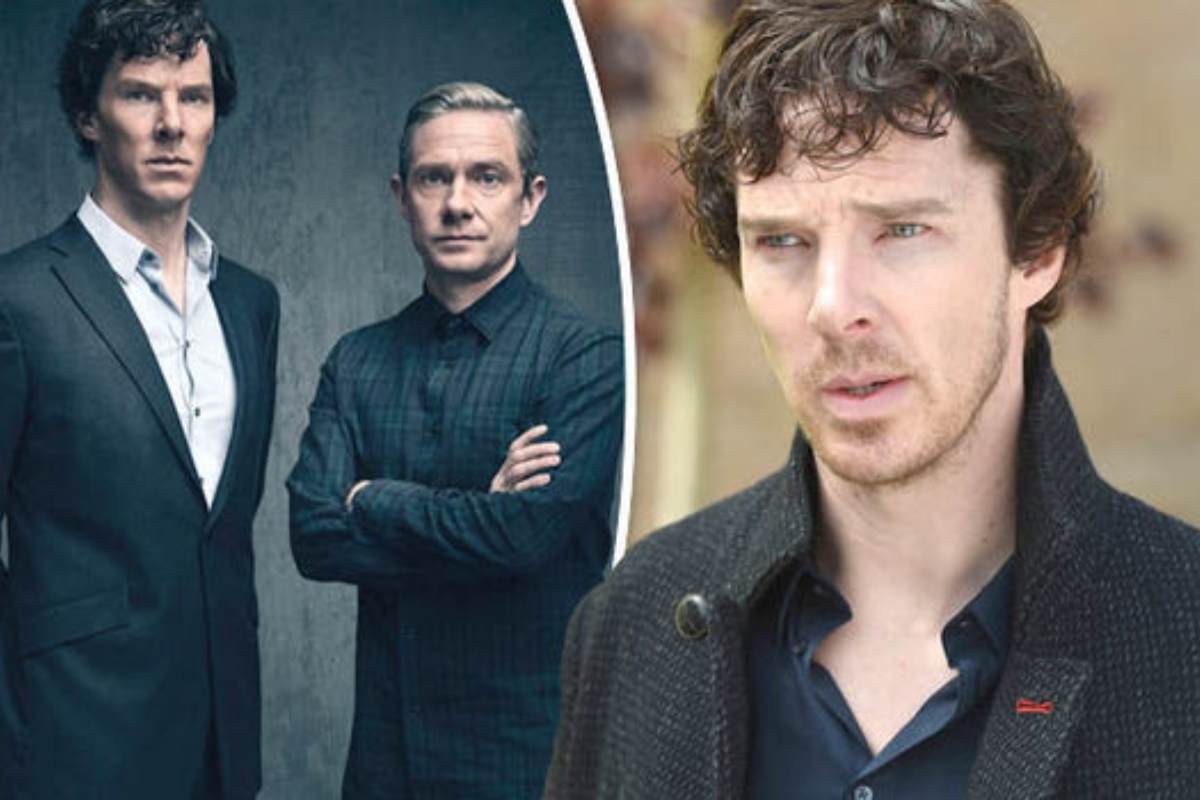 The main reason for the "we'll see" approach could be that the key people are all extremely busy. Moffat and co-creator Mark Gatiss (who also plays Mycroft Holmes on the show) followed season 4 with a "Sherlock"-style horror drama series, "Dracula," which premiered in early 2020.
However, in a 2022 interview with Radio Times, Gatiss and Moffat reiterated that the real issue is the two stars' availability.
"Why should you ask me if I'd do Sherlock again tomorrow? Mark would do it the next day, Sue [Vertue, producer] would do it the next day, and we'd all just do it again. It's all down to Benedict and Martin now "Moffat stated.
For what it's worth, if the stars align, the door is open for season 5.
Cumberbatch stated in 2021 that he would be completely on board for more "Sherlock"… in an ideal world.
"If the script is correct, maybe one day. And when I say "the script," I mean that it could be a film rather than a television series. Who can say? But, for the time being, no."
Sure, it's not the best news for fans who want to see more "Sherlock" as soon as possible, but it's better than nothing.
Sherlock Season 5: Expected Plot
Part of "Sherlock's" allure stems from the show's willingness to deviate from the source material. The heavily modernized and reimagined episodes largely treat Arthur Conan Doyle's classic stories as rough inspiration and fodder for copious Easter eggs, giving the entire show a welcome mix of unpredictability and familiarity. For every nod to Reichenbach Falls and "The Hound of the Baskervilles," the show is just as likely to flip a story's premise or even introduce a completely new concept, such as Eurus Holmes.
There are still many Sherlock Holmes stories for the show to draw inspiration from, but how Sherlock will treat them is anyone's guess. However, we do know that Gatiss is interested in adapting "The Red-Headed League," a complex heist short story (via Digital Spy). If this plan is still in place, the case's villain, noted criminal mastermind John Clay, could pose a worthy challenge to the protagonists.
Sherlock Season 5: Expected Cast
Benedict Cumberbatch.
Amanda Abbington.
Una Stubbs.
Martin Freeman.
Rupert Graves.
Andrew Scott.
Mark Gatiss.
Louise Brealey.
Sherlock Season 5: Trailer
We still don't have an official trailer for Season 5 because it will most likely be released two or three months before. Season 4's trailer is available here:
Some FAQs about Sherlock Season 5
Will there be a fifth season of Sherlock?
Suffice it to say, Sherlock Season 5 is still in the works, with Benedict Cumberbatch reprising his role as Sherlock Holmes and Martin Freeman reprising his role as Doctor John Watson. According to Gatiss' conversation with 2018, all it would take is a lot of time and patience from the fans.
Why did they kill off Sherlock?
Because of Martin and Benedict's availability, scheduling the last series was extremely difficult. And Steve's [co-creator] and mine."
Is the BBC Sherlock series coming to an end?
There is no official release date for a new season of Sherlock, but we can anticipate it in 2022 or 2023. The series, which ended in 2017, stars Benedict Cumberbatch and Martin Freeman in the lead roles.