The news of Rent-a-Girlfriend Season 3 being confirmed will surely bring excitement to anime fans. For those who may have missed the latest updates, I have compiled information from various sources to keep you informed. Rent-a-Girlfriend gained rapid popularity due to its unique concept and storyline, sparking both appreciation and criticism from viewers. While everyone has their own preferences when it comes to selecting their ideal girlfriend, it's undeniable that this anime has left a lasting impression on its audience. Despite being more popular among male viewers, the fan base has remained consistent, leading to the confirmation of season 3.
Rent-a-Girlfriend Season 3 Release Date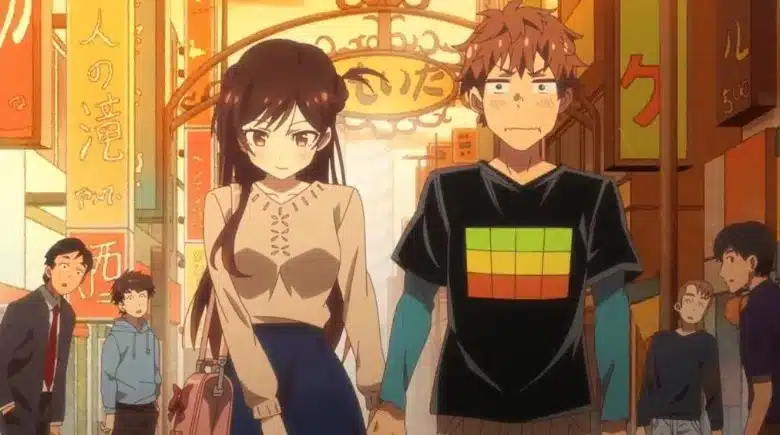 Rent-a-Girlfriend has been a major hit since it first aired in July 2020. Originally a Japanese manga series written and illustrated by Reiji Miyajima, it was published in Kodansha's Weekly Shōnen Magazine in July 2017, and to date, 30 volumes have been released. TMS Entertainment adapted the Rent-a-Girlfriend manga into anime, and the series was broadcasted from July to September 2020.
The second season premiered in July, and the upcoming Rent-a-Girlfriend Season 3 will be released in July 2023, according to Crunchyroll. Surprisingly, a live-action television drama adaptation will also be aired from July to September 2022, making it clear that the creators have a fondness for July. While people had originally speculated that it might take another two years for the third season to be released, the announcement of the third season confirms that it will indeed be released in July 2023.
NEWS: Rent-a-Girlfriend TV Anime Continues With Season 3 This July!

✨ More: https://t.co/glUw4WMKCJ pic.twitter.com/QczgswKpad

— Rent-A-Girlfriend (@rentgirlfriend) February 16, 2023
Yuu Serizawa Will Be Voicing Mini Yaemori In Rent-a-girlfriend Season 3
Rent-a-Girlfriend Season 3 Cast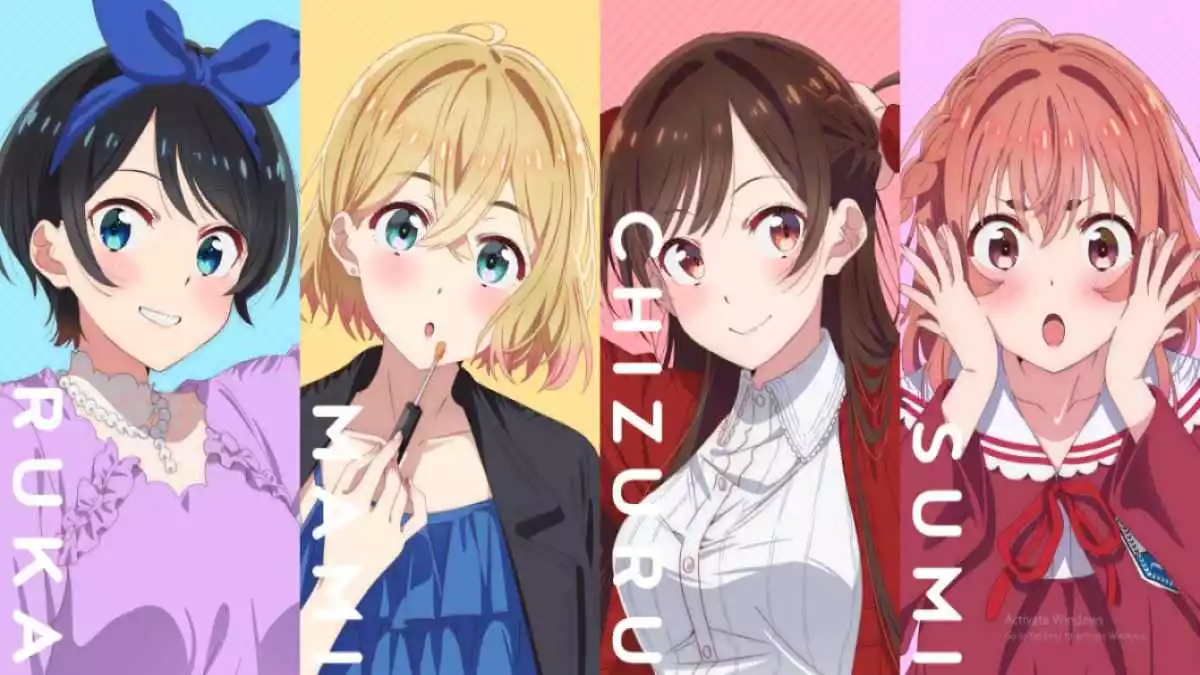 The following are the Rent-a-Girlfriend Season 3 cast members:
Shun Kuribayashi – Gakuto Kajiwara (Asta in Black Clover)
Ruka Sarashina – Nao Touyama (Chitoge Kirisaki in Nisekoi)
Sumi Sakurasawa – Rie Takahashi (Megumin in KonoSuba)
Umi – Kaito Ishikawa (Tobio Kageyama in Haikyuu!!)
Yoshiaki Kibe – Masayuki Akasaka (Grey in Black Clover)
Kazuya Kinoshita – Shun Horie (Ichiro Suzuki in Death March to the Parallel World Rhapsody)
Chizuru Mizuhara – Sora Amamiya (Akame in Akame Ga Kill!)
Mami Nanami – Aoi Yūki (Tatsumaki in One Punch Man)
Shin'ya Une, an episode director for Rent-A-Girlfriend, is taking over as director for the new season at TMS Entertainment in collaboration with Studio Comet. The series' scripts will be written by Mitsutaka Hirota, who has previously worked on Anime-Gataris, Nanbaka, and The Prince of Tennis II. Kanna Hirayama, who also worked on Selection Project, will create character designs. HYADAIN will return to compose the music. Additionally, the returning staff includes sound director Hajime Takakuwa, art director Minoru Akiba, color key artist Fumiko Ishiguro, compositing director of photography Shintaro Sakai, and editor Yumiko Nakaba.
Rent-a-Girlfriend Season 1 & 2 Recap
Kazuya Kinoshita is a high school student who, after being dumped by his ex-girlfriend Mami Nanami, turns to an online dating app to rent a girlfriend named Chizuru Mizuhara. However, Kazuya quickly finds fault with Chizuru's behavior and rates her poorly, causing her to become hostile towards him. Despite this, Kazuya hires Chizuru to pretend to be his girlfriend in front of his hospitalized grandmother and family.
Things become complicated when Kazuya's neighbors and other girlfriends enter the picture. In the second season, Chizuru quits her job to pursue her acting dreams. Kazuya supports her financially by renting her every week. However, Chizuru's multiple rejections from auditions take a toll on her, causing her to lose hope. Kazuya initiates a crowdfunding campaign to make a movie that would give Chizuru a lead role, fulfilling her grandmother's dying wish.
As more girlfriends continue to appear, Kazuya's path becomes more complicated. For the best experience, it is recommended to watch seasons 1 and 2 of Rent-a-Girlfriend before watching the upcoming season 3.
Rent-a-Girlfriend Season 3 Plotline
According to Crunchyroll, the following is how the series is described:
"Kinoshita Kazuya is a 20-year-old failure of a college student. He managed to kiss his girlfriend once but was dumped after a month. 'Ugh… Damn it. I never want to go through that again.'oCompletely spiteful, Kazuya uses a certain method to date a girl."
Continue Said:
"He goes to their meeting place and suddenly hears, "You're Kazuya-kun, right?" A beautiful girl brushing her long, black hair behind her ear was there, smiling at him. Her name was Mizuhara Chizuru. Something real is born after just a single rental!"
Where To Watch Rent-a-girlfriend Season 3?
You can watch Rent a Girlfriend's first and second seasons on Crunchyroll. The third season of Rent-a-girlfriend will be on Crunchyroll in July 2023.
Rent-a-Girlfriend Season 3 Trailer
you can watch it below Rent a Girlfriend Season 3 Trailer 
Read More:
Be Entertained and informed with the latest news attecheducation.com! From the hottest trends to the most breaking news. And Also, Follow us on social media: Facebook, Pinterest, Twitter, and Linkedin. And be part of the movement! Share your thoughts, ideas, and opinions with us.