Jeremy Renner has decided to fix up his house. The longtime Marvel Cinematic Universe star, known for his superhero role as Clint Barton/Hawkeye in several franchise films and the Disney+ series "Hawkeye," is returning to Disney's streaming service for a new documentary series.
The four-part show, called "Rennervations," will show Renner traveling the world and reusing old government vehicles to meet the needs of different communities.
This year, fans were worried about the actor's health after hearing that he had been seriously hurt in a snow plow accident near his home in Nevada. Renner was taken to the hospital after the accident because he had 30 broken bones and blunt chest trauma.
He is now on the mend. Even though "Rennervations" was shot before the injury, the actor has called it "a driving force" in his recovery and a project he is very passionate about. Here's everything you need to know. About Release Date, Cast, Story, And Where To Watch!
Rennervations: Release Date And Where To Watch 
Rennervations, a documentary, will be available on Disney+ and Hotstar. It will be shown on the Ott platform for the first time on April 12, 2023. The show will be available everywhere on Disney+. Subscription Video-on-Demand (SVOD) users in India can watch it on Disney+ Hotstar.
Rennervations: Cast
In "Rennervations," Jeremy Renner teams up with several special guests, including his former "Hurt Locker" co-star and work friend, Anthony Mackie. ("The Falcon and the Winter Soldier"). Other guest stars are actress Vanessa Hudgens, veteran actor-producer Anil Kapoor, and singer-songwriter Sebastián Yatra. ("Encanto").
Lead Mechanic Corey Wardleigh, Lead Fabricator Rob "Bender" Park, and the Building Crew of Roxy Bonilla, Justin Self, Merri Oswald, Akamu "Ak" Whatley, Skiland "Ski" Judd, Ryan Gunter, and Nick Socha are all part of the team that Renner and Millikin have put together.
Renner is a proud construction veteran when he's not wearing a suit to shoot arrows and save the world on the big screen. He is very interested in buying big, unused vehicles, fixing them up, and finding new ways to use them. Renner's show has the same idea and wants to improve people's lives.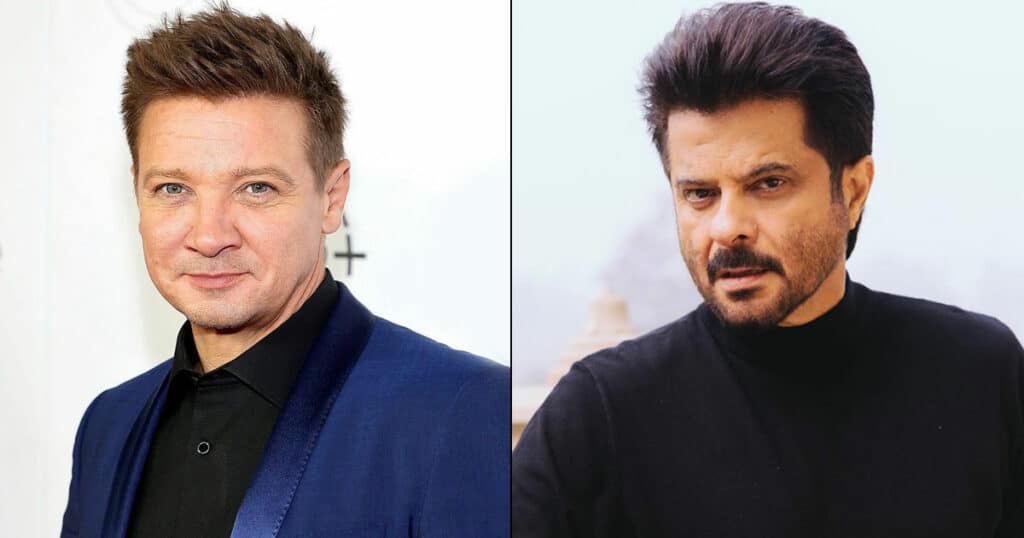 Rennervations: Plot
The Plot of the fascinating Disney+ series and the cast are also interesting. All four episodes of the show will take place in different places and feature other actors who will help Renner in his quest to fix up vehicles and make them useful for communities. Renner said this about the unscripted renditions:
"I've been on this journey for many years, and I started in my community by building vehicles for people in need. But a few years ago, I thought, how can I plus this up and create a bigger impact on a whole community – and that's what this show does. This is one of my biggest passions and it's a driving force in my recovery, and I can't wait for the world to see it."
In the first episode, Jeremy Renner asks his friend and co-star on McU, Anthony Mackie, to help fix a shuttle bus in Nevada. This is the basic format that all of the episodes will follow. In the first episode, Renner will turn this bus into a mobile recreation center for Big Brothers Big Sisters of Northern Nevada, a charity based in the actor's hometown.
Sebastián Yatra will help Renner build a mobile dance studio in Los Cabos, Mexico, in the second episode. Vanessa Hudgens will join the game in the third episode as they try to build a mobile music studio for after-school programs in Chicago, Illinois.
Renner will reportedly go to a poor part of Rajasthan, India, for the last episode. Renner will also turn a delivery truck into a mobile water treatment facility to bring clean water to the local communities. Anil Kapoor, who was in Slumdog Millionaire, will join him.
My friend, @JeremyRenner, combines his passion for giving back to communities with his love of construction and he asked me to help out! #Rennervations is to @DisneyPlus, April 12! pic.twitter.com/OP7k4x9EeM

— Anil Kapoor (@AnilKapoor) March 7, 2023
Rennervations: Trailer
Jeremy Renner is still improving from his serious accident, but he is also getting people excited about a new project. Recently, the trailer for Renner's documentary series Rennervations came out.
Read More
Be Entertained and informed with the latest news at techeducation.com! From the hottest trends to the most breaking news. And Also, Follow us on social media: Facebook, Pinterest, Twitter, and Linkedin. And be part of the movement! Share your thoughts, ideas, and opinions with us.