Nick Cannon and Alyssa Scott are having their second child together. This will be Cannon's 11th child. The model posted pictures of herself and Cannon in a bathtub on Instagram, with Scott showing off her growing belly. Scott wrote in the caption of one photo, "This is a MIRACLE and a BLESSING."
She wrote "How good is God" next to a picture of Cannon kissing her pregnant belly in black and white. The pregnancy comes almost a year after the couple's 5-month-old son Zen died from a brain tumor. Zen died in 2021 when he was only 5 months old. Last week, Scott posted pictures on Instagram of her pregnancy with her 4-year-old daughter Zeela from a previous relationship.
Zen: Monroe and Moroccan, born in 2011, are his children with his ex-wife Mariah Carey. Golden Sagon, born in February 2017, Powerful Queen, born in December 2020, and Rise Messiah, born in September 2022, are his children with model Brittany Bell. Onyx Ice Cole, also born in September 2022, is his child with photographer LaNisha Cole. Zion Mixolydian and Zillion Heir, both born in June 2021, are his children with Abby De La Rosa.
Cannon told Scott how strong she was when their son Zen got sick and died from brain cancer. "Alyssa was the strongest woman I'd ever seen… He said, "She was always the best mom, and she still is the best mom."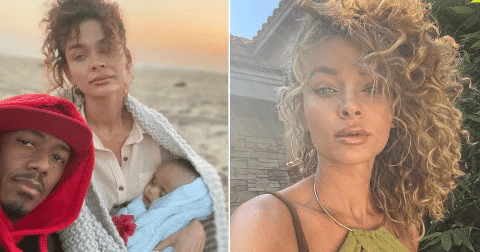 Scott also posted pictures of her and her daughter wearing blue outfits that matched. She wrote on Instagram that Zeela says "Do you know I love you, little baby?" to her pregnant belly several times a day.
Cannon is a rapper and the host of "The Masked Singer." He has called his children a "blessing" and defended his choice to have an unconventional family.
"The amazing thing about being a father is that I've learned so much just from my kids. Cannon told "The Breakfast Club" radio show in 2021, "I really just love being with my kids." "That feeling of being young again, it's like you get to live it every time.
I've been through so much in my life, physically, mentally, and spiritually, that the time I spend with my kids and the energy they give me is where I feel the best. And I do it to get as much of that as I can and to put everything I've learned into something else.
Related Stories Recommended By Writer: