Kanye West's fans are getting excited because an unofficial list of songs for his rumoured new album, "Man Across The Sea," has surfaced online. After creating a lot of buzz on social media in 2022, Kanye West is keeping a low profile this year.
Recently, the rapper got "married" to Bianca Censori, an engineer at YEEZY. Last year, he was in the headlines for various reasons, like wearing White Lives Matter T-shirts at Paris Fashion Week, which caused much controversy online.
Some people thought that his tweet mentioning "deἀth con 3," which he has since removed, might have been related to the military term "Defcon 3." Adidas cut ties with the rapper's Yeezy brand due to his "unacceptable, hateful, and dangerous" language. However, all that trouble might be in the past now. Kanye fans speculate that he could be releasing a new album soon.
Man Across The Sea Release Date
Kanye West, who has officially changed his name to Ye, is well-liked by his followers for his music and sense of style. Donda 2 was his most recent album, released in 2022. Fans believe he will release a new Man Across The Sea album in 2023.
Many people flocked to Twitter to share screenshots of a music list that appears on Google when you search for the claimed title's name.
Ye Kanye West new album? 👀

It has been speculating and observing an unconfirmed leak of a new Album called " Man Across The Sea "

It is scheduled to be released on May 20.

Even names of possible songs have been shown.#KanyeWest pic.twitter.com/RkqOIoTR5W

— YE²⁴ yefanatics (@yefanatics) May 10, 2023
According to the search engine, Man Across The Sea is an 'album by Kanye West.' It also offers a tracklist of 15 songs for the same.
Apparently a New Kanye West album is coming soon named Man Across The Sea pic.twitter.com/cVYWSI0b0s

— YZY Never Broke Again (@icatchdubzonly) May 10, 2023
Many people began wondering about the expected album release after the tracklist mysteriously appeared on Google. Some people found that difficult to comprehend, given that most bands promote their upcoming albums through social media before any search engine.
We've done our investigation, but Kanye West's new album's release date is unknown. We'll update you if we hear anything.
Kanye West's Man Across the Sea Tracklist
There is a list of Man Across The Sea songs on Google, but many fans are doubtful.
Aggression
Dove
Never Forgive
PRAISE
Domas Interlude
Dear Summer
You Can't Be
Stressing
Suicide
Rejoice
LA Monster
Schizophrenia
Luke's Interlude
Fake Friends
Existential
All Information About Man Across The Sea Album
Kanye has kept things pretty quiet about the album, but he's hinted that it will bring a fresh and distinctive sound. The album's title suggests it might delve into his worldwide experiences and journeys. Kanye is known for pushing boundaries and experimenting with different sounds and styles, so fans anticipate surprises.
Since Kanye first mentioned "Man Across the Sea" in late 2022, his fans have eagerly awaited its release. Many fans have taken to social media to share their enthusiasm; some are even speculating about potential collaborations and guest appearances on the album.
Kanye has also revealed plans for a tour. The time will kick off in September 2023, including stops in major cities across North America and Europe.
Continue Reading- Stranger Things Season 5 Release Date And Time Out Yet?
Kanye West's Profession in Music Career
In the mid-1990s, Kanye West started as a music producer, making music for young artists in his hometown. When he was 19, he worked on eight songs for a rapper, Grav in Chicago, and that was his first official producer credit. Kanye was the first artist signed by Hip Hop Inc. in 1998. He also worked as a ghost producer for Deric "D-Dot" Angelettie.
While recovering from a car acc!dent, Kanye finished recording his album in Los Angeles. He made some last-minute changes using an early leaked version of the record. He added more lyrics, string arrangements, gospel choirs, and improved drum programming, among other things.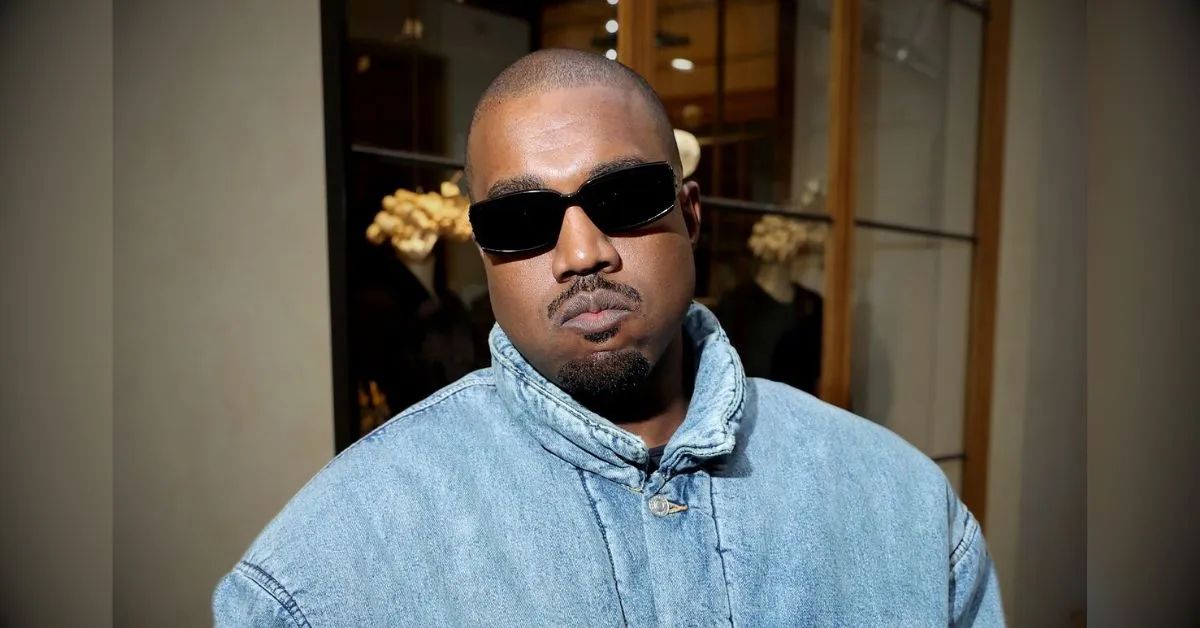 His debut song, "Through the Wire," reached No. 15 on the Billboard Hot 100 chart and stayed there for five weeks. His first album, however, faced delays and was finally released in February 2004. Kanye's "Sunday Service" concerts began in January 2019 and were attended by famous people like the Kardashians, Charlie Wilson, and Kid Cudi.
At Coachella 2019, Kanye performed a new song called "Water" during his "Sunday Service" orchestral show. This song later appeared on his upcoming album "Jesus Is King," released on October 25, 2019.
"Jesus Is King" was a groundbreaking album, as it topped the R&B/Hip-Hop, Rap, Christian, and Gospel charts simultaneously. Kanye and Sunday Service also released an album titled "Jesus Is Born" on December 25, 2019. It contained 19 tracks, including new versions of many classic Kanye songs.
This is all we know about Exploring Kanye West's Upcoming Album: "Man Across The Sea" at this time, but we will be sure to update this page as more information becomes available. In the meantime, check out our other upcoming series below: