Ke Huy Quan stopped acting for a long time because he didn't have any roles. He came back in the absurdist dramedy Everything Everywhere All at Once. Nearly everyone liked the movie, and both reviewers and fans praised Ke Huy's performance.
Since then, the star's strong return has taken Hollywood and awards season by storm. He has won several awards for the best-supporting actor, including a Golden Globe, Critics' Choice Award, and SAG Award. In his acceptance speeches, he often shows surprise and thanks. He has even thanked his wife for always being there for him.
So, who is the lucky woman who has always been with Ke Huy Quan? Read on to find out more about his wife.
Who Is Ke Huy Quan?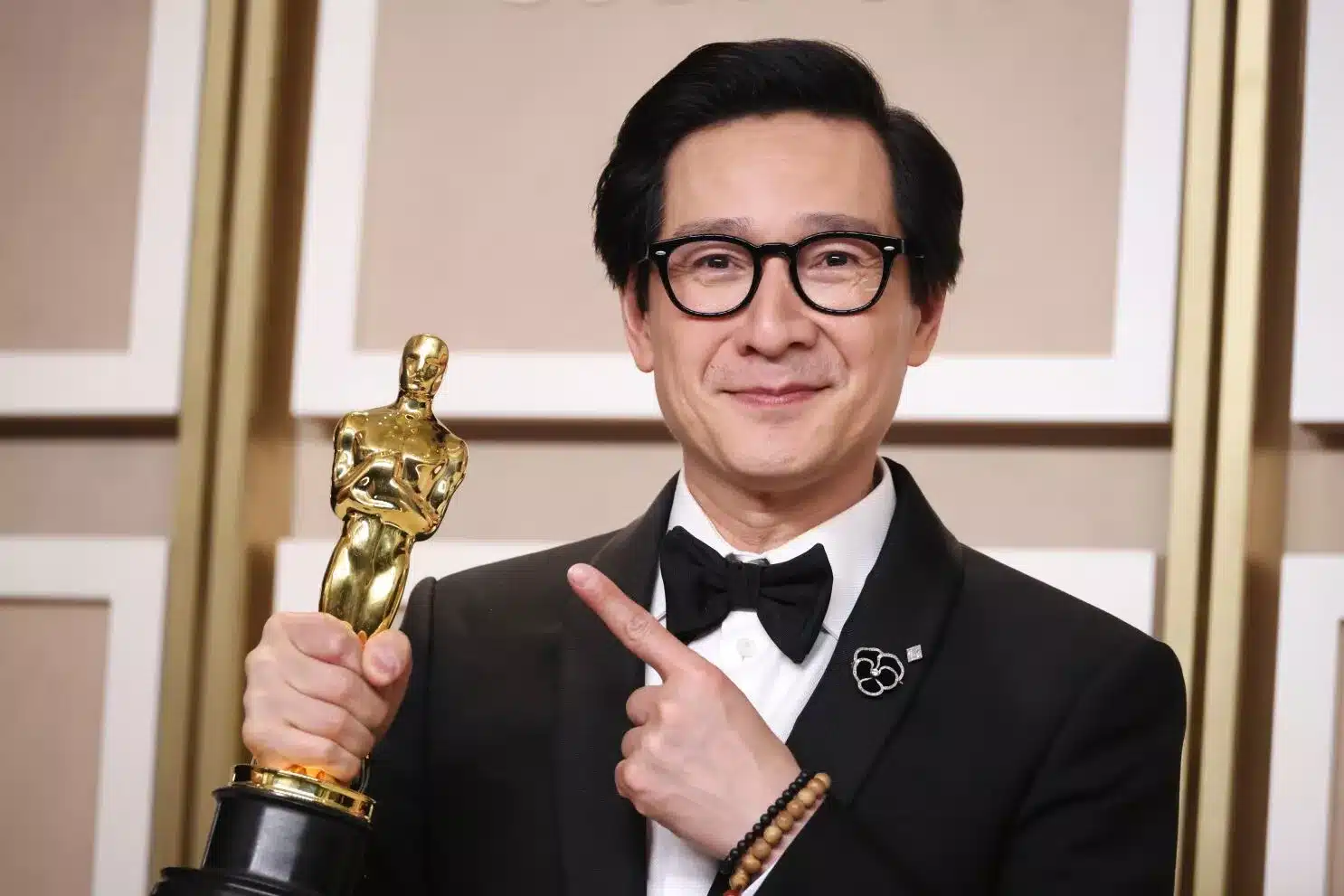 Ke Huy Quan, who also goes by the name Jonathan Ke Quan, is a talented actor and stunt choreographer of Vietnamese and Chinese-American origin. He was born on August 20, 1971, and you may recognize him from his roles as Short Round in Indiana Jones and the Temple of Doom (1984) and Data in The Goonies (1985). Additionally, Quan played Jasper Kwong in the sitcom Head of the Class in 1990 and 1991. He learned Taekwondo from Philip Tan while working on the set of Indiana Jones and the Temple of Doom and later trained under Tao-liang Tan. As an adult, Quan struggled to find acting opportunities in the United States and eventually decided to attend the University of Southern California film program. Despite facing challenges, Quan made a triumphant comeback by winning an Oscar for Best Supporting Actor.
Do You Know: Ke Huy Quan Net Worth 2023: From Child Actor To Oscar Winner
Who Is Ke Huy Quan Wife?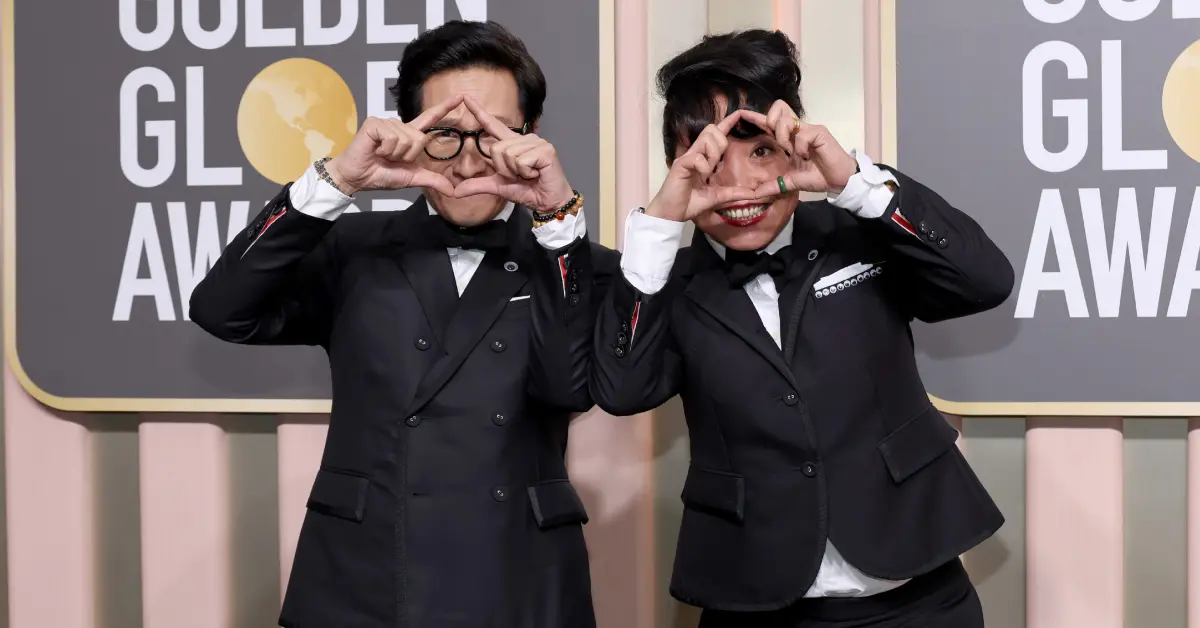 Ke Huy Quan is married to Echo Quan, Echo Quan, have made their home in Woodland Hills, a lovely neighborhood in the San Fernando Valley region of Los Angeles. The area has a friendly, suburban vibe and is known for its numerous parks, restaurants, and shops. It is a popular location for people who work in the entertainment industry since many studios and production companies are easily accessible by car.
Although they are both in the public eye due to Ke Huy Quan's acting career, the couple prefers to keep their personal life private. However, reports suggest that they have a strong and happy relationship, with Echo supporting her husband's work in the entertainment industry. They enjoy attending industry events together and traveling to new places.
In summary, Ke Huy Quan and Echo Quan lead a happy life in Woodland Hills, Los Angeles, a popular location known for its family-friendly atmosphere and proximity to the entertainment industry. Despite being public figures, they prioritize their privacy and keep their personal life out of the spotlight.
When Did Ke Huy Quan And Echo Quan Get Married?
Ke Huy Quan and Echo Quan have kept their personal life out of the public eye, so it is unclear when they got married. However, based on Ke Huy's Golden Globe acceptance speech, it's safe to say that they have been happily married for quite some time. The former child actor hinted that Echo has been a constant source of support for him "through it all".
According to a Vanity Fair, the couple first met in the early 2000s when they were both working for the renowned Asian director Kar-Wai Wong. Unfortunately, it is not known whether they have any children together, as the couple prefers to keep their personal life private.
Ke Huy Thanked His Wife, Echo Quan, For Her Support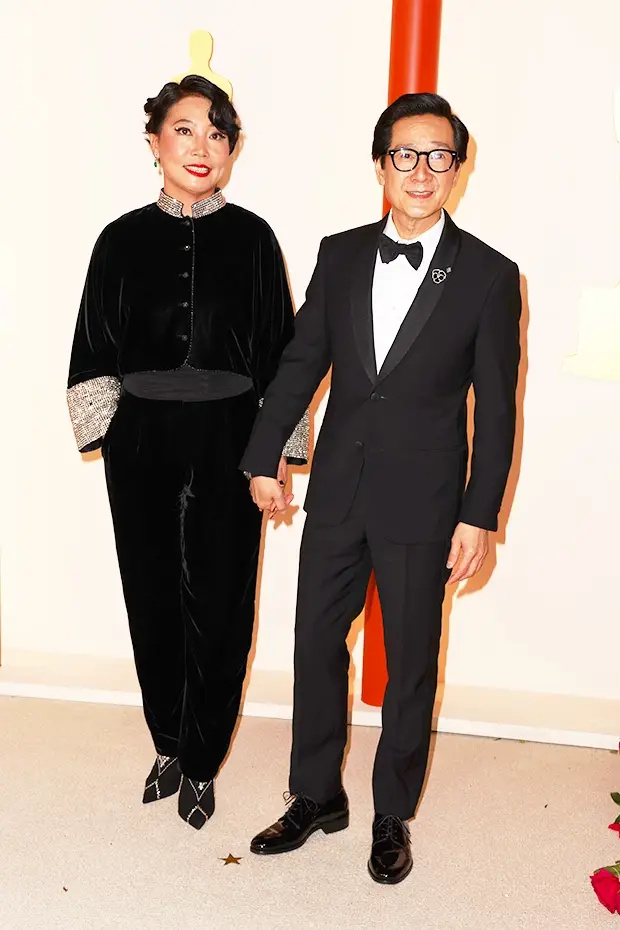 At the 95th Academy Awards on March 12, 2023, Ke Huy Quan won his very first Oscar in the Best Supporting Actor Category. During his acceptance speech, Ke Huy expressed his gratitude and appreciation for his wife, Echo Quan, who has supported him throughout his career. "I owe everything to the love of my life. My wife Echo, who month after month, year after year, for 20 years, told me that one day my time will come," Ke Huy said. "Dreams are something you have to believe in. I almost gave up on mine. To all of you out there, please keep your dreams alive."
Back in January, Ke Huy Quan was honored with his first Golden Globe award at the 80th Annual Golden Globe Awards in the Best Supporting Actor category. During his acceptance speech, he took a moment to express his gratitude to his wife, who has always been his biggest supporter. Ke Huy Quan lovingly thanked his wife, saying "Last but not least, I want to thank the most important person in my life, the one person that has never stopped believing in me, my wife. I love you with all my heart."
Read More: