The 3 season of The Mandalorian is going to be an epic adventure. After the events of "The Book of Boba Fett," Mando (Pedro Pascal) and his little green charge Grogu (also known as Baby Yoda) are back together. The trailers show an action-packed season that will go deep into Mandalorian culture as Din Djarin looks for forgiveness after taking off his helmet.
The Inside Total Film Podcast interviewed The Mandalorian creator Jon Favreau about Season 3.We talked about whether Grogu's Jedi journey could continue, seeing live-action Mandalore for the first time, and whether we're getting close to the end of the story. Favreau also talked about Ahsoka and Skeleton Crew, two upcoming Star Wars shows.
See our full interview below, which has been edited for length and clarity. Here's How…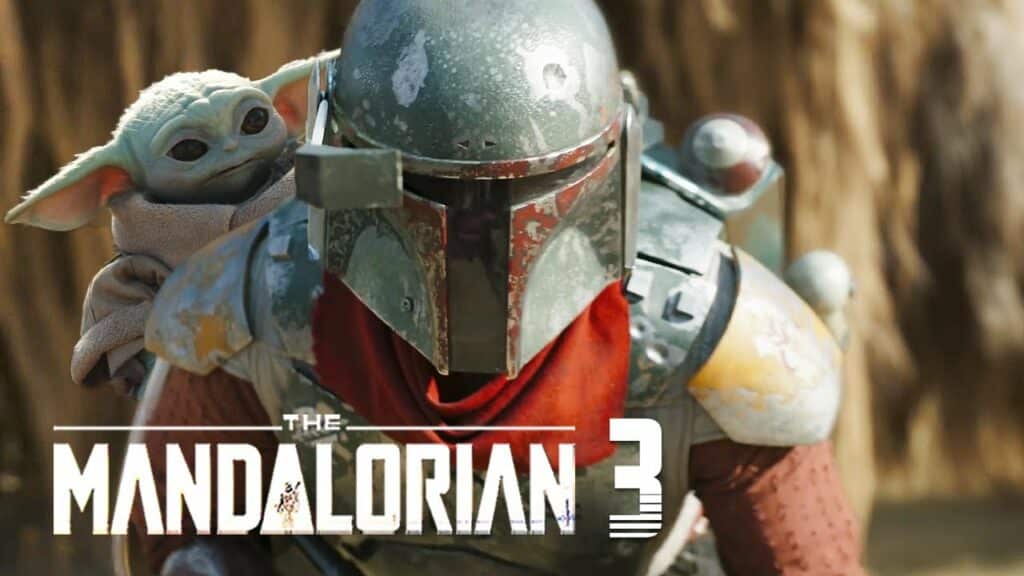 Total Film: With so much going on, this season will be the biggest. Mando and Grogu are back together, and the Darksaber, Mandalore, and Mando are trying to get his life around. How do you keep everything in Season 3 in check? How would you describe how everything fits together?
Jon Favreau: It started with just new characters going to new planets and us introducing the audience to a smaller story. Along the way, we got to know a lot of different Mandalorians and found out that not all of them agree with each other.
There are a lot of questions that need to be answered, and we hope that happens in this season when they go back to Mandalore, and we find out how the Mandalorian culture changes after this critical point in their history.
After training with Luke Skywalker in The Book of Boba Fett, Grogu now has a better handle on his Force powers, judging by the trailers. Will Grogu be more at ease with his skills by the end of Season 3?
He has trained with Luke Skywalker, which we know. Because of The Book of Boba Fett, there was some time between the end of Season 2 and the start of Season 3. Grogu also spent much time with Luke Skywalker and learned a lot from him. So, even though he's always had a lot of force potential, he needs the training to turn it into a valuable skill he can use when they're in a tough spot.
Do you think that Grogu's time as a Jedi is over? He seems to be the perfect link between the Jedi and the Mandalorians, who have not been the best of friends in the past.
That's a brilliant thing to notice. You have a character and two different cultures. When I talked to people at Lucasfilm and Dave Filoni about the Mandalorian armor, I learned that one of the theories is that technology was made to counter the abilities of the Jedi. The Jedi don't have these abilities naturally, so they have to fight in an asymmetrical battle where they have to make up for what they lack.
The armor compensated for the things that the Force Users excelled at. And yes, they were at war, but as we've seen, they also worked together sometimes. There were also characters like Tarre Vizsla, who were both. Grogu could be a critical link between these two cultures, and he could be a character who can live in both. We'll figure it out.
We're also going to see Mandalore in real life for the first time, since it was such an important part of The Clone Wars and you voiced a character in that show. How did you and Dave Filoni develop Mandalore for The Mandalorian after working on it in the animated series?
Dave and his team from The Clone Wars did a lot of hard work when it came to making Mandalore. It was exciting that this planet was empty, not because that's how it had always been, but because there had been so many wars, civil wars, and fights between the tribes. And there's a culture of warriors who couldn't stop fighting with each other, so the planet was a wasteland long before the Purge and the Empire.
And, of course, fighting among yourselves makes it harder to deal with a threat from the outside. So, this planet's history is sad, but it also gives us a romantic idea of how it used to be. We got the designs from Dave and his team, and then we wanted to show what happened, so we referenced the Purge of Mandalore.
The Book of Boba Fett offers a montage of the destruction. Now, when we go back to the planet, we can see what that destruction did to it in the bright sunlight.
Also, Season 4 of The Mandalorian has been confirmed, and I know you've said you wrote it. Are we getting close to the end? Do you have a plan for how things will end?
No, I don't. This is beautiful because it's the middle part of a bigger story. We'll find out what happens to these characters over time, but I'm more interested in how they fit into the bigger picture. We're building up to a minor finale.
I love it when these stories keep going and going. So, these characters may be with us for a while. I love telling stories from their point of view, and I love how the adventures go.
I'm looking forward to doing much more with them.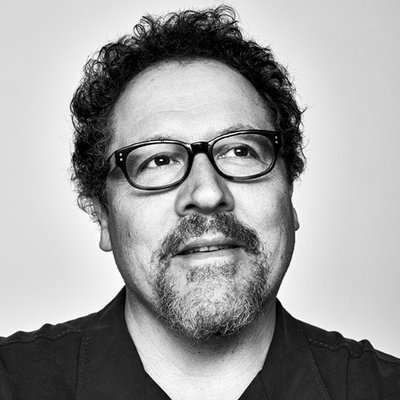 The Mandalorian also has a bit of a reputation for these big, jaw-dropping moments. I know you won't give me any spoilers, but do you think Season 3 will once again break the Internet?
The Mandalorian also has. That's the point. I don't know if the goal is to break the Internet, but the goal is for enough things to happen in each episode that everyone wants to jump around the digital kitchen table and talk, argue, and try to guess what will happen next.
So, the fun part is that many people are talking about it and getting excited about it. And that's something you can do on TV that you can't do in movies. With movies, you have to build up to it; everyone sees and talks about it, and then they must wait. And maybe a few years after that, another one comes out. Every week, someone else hits here.
I like that we get a new episode every week on Disney Plus, and they don't all come out at once. This lets us go back and forth. And I love to see if our guesses were correct, which ones people liked best, and, ultimately, if we're doing an excellent job at our jobs—a bit of a reputation for these big, jaw-dropping moments. I know you won't give me any spoilers, but will Season 3 break the Internet?
When we talked about this as a part of a bigger story, we saw that The Mandalorian Season 3 needed to see The Book of Boba Fett, and now Ahsoka is just around the corner. Is this season a part of making that happen? Is this how things are getting linked up now?
We try not to make it so interconnected that these stories and adventures can't stand alone. But you need to avoid having characters interact with each other. And the time and events that happen in one will affect the other. So they're not just one-offs; they have a flow to them, and we talk about how we turn these cards over and what we can do as storytellers from season to season.
So I've got to. Even though we're still making changes and working on Ahsoka, Skeleton Crew, and post-production, I had to know where the cuts were going and what they were like when I wrote Season 4. And so, that's a lot of what I, Dave Filoni, and Jon Watts have discussed.
Speaking of the Skeleton Crew, this feels like a very unique addition to the Star Wars canon because of the young actors and the Amblin feel. Do you think that's true?
Yeah. It's different. But it also feels like it fits together nicely. If you know Jon Watts's work and have seen him in movies like Spider-Man and Cop Car, you know that he is excellent at telling stories from the point of view of children or young adults. He, Chris Ford, and the rest of the team are all very good at putting together a great group of actors and characters.
But, in the end, these people love Star Wars. So, the main goal is to ensure that what people have come to expect stays the same. Here and there, we stretch it. We try to repeat ourselves and change how props, sets, and costumes are made. And to show it against the background of what it's like for young people to live in this world is very different from what we've seen from, say, Luke Skywalker's childhood and other stories.
So there's a lot different about it, but it's also delightful and fun. It's still being made, but I've seen enough to know that people will connect with what they're doing.
The third season of The Mandalorian starts on March 1 on Disney Plus. You can also listen to our interview with Jon Favreau on the most recent episode of the Inside Total Film podcast.
Read More
Be Entertained and informed with the latest news at techeducation.com! From the hottest trends to the most breaking news. And Also, Follow us on social media: Facebook, Pinterest, Twitter, and Linkedin. And be part of the movement! Share your thoughts, ideas, and opinions with us.