When it appeared on Prime Video in 2021, Invincible was one of the year's top hits. The successful animated series is based on the same-named comic book. We follow Mark Grayson, the son of Omni-Man, as he develops his own talents and strives to become the hero he was born to be. Season 2 of Invincible will launch on Prime Video this year, picking up where the dramatic Season 1 ending left off. Everything you need to know about Mark and his pals' next journey is right here.
Invincible Season 2 Release Date
In an interview with Collider's Steven Weintraub at San Diego Comic-Con, Invincible creator Robert Kirkman stated that the show will return for half a season on November 3 and will return for the rest of Season 2 in 2024. Kirkman commented on the half-seasons, saying:
"With everything going on in that time of year with, you know, Thanksgiving, Christmas, New Year's, and a lot of family time, I think a lot of shows get lost in the shuffle there. So I think it's good to take a pause and narratively, it's gonna make things hit a little bit harder. People will know what I'm talking about when the season launches."
IGN also confirmed the release date of the Invincible through a Tweet, which you can check out below.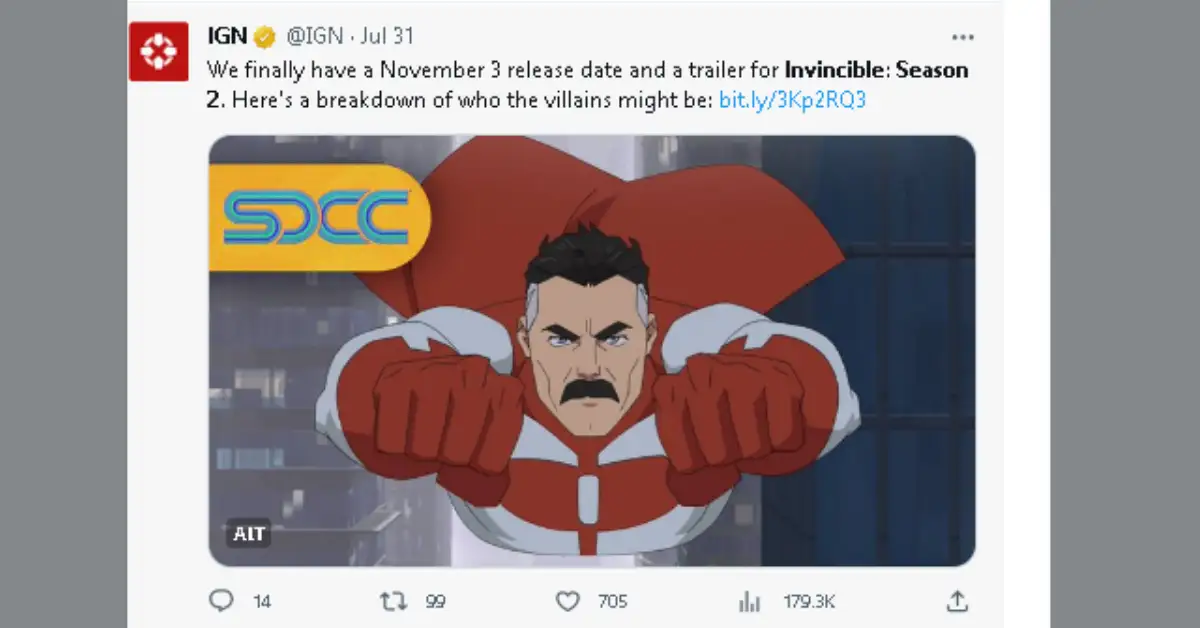 How Many Episodes are in Season 2 of Invincible?
At this year's San Diego Comic-Con, it was announced that Prime Video's Invincible Season 2 will consist of eight episodes, premiering on November 3. Throughout November, the first four episodes of the season will be released weekly.
The second part of Season 2 is expected to be released in early 2024.
Episode 1: November 3
Episode 2: November 10
Episode 3: November 17
Episode 4: November 24
Episode 5: Early 2024
Episode 6: Early 2024
Episode 7: Early 2024
Episode 8: Early 2024
Episodes 5-8, like Episodes 1-4, are likely to be released over the course of four weeks.
What Is Invincible Series About?
Invincible is an adult animated superhero television series developed by Robert Kirkman and premiered on Amazon Prime Video on March 25, 2021. The show follows 17-year-old Mark Grayson and his transition into a superhero under the mentorship of his father Omni-Man, the most powerful superhero on the planet, based on the Image Comics book of the same name by Kirkman, Cory Walker, and Ryan Ottley.
During his metamorphosis, Mark is torn between his personal life and his heroic duties, where he will be pushed to prove that he is capable of becoming the hero that his father is. The show is notable for its dark and violent tone, which differs from that of many other superhero series. It also addresses serious issues like death, loss, and violence. The program, on the other hand, has a lot of heart and humor, and it's been lauded for its well-developed characters and intricate plots.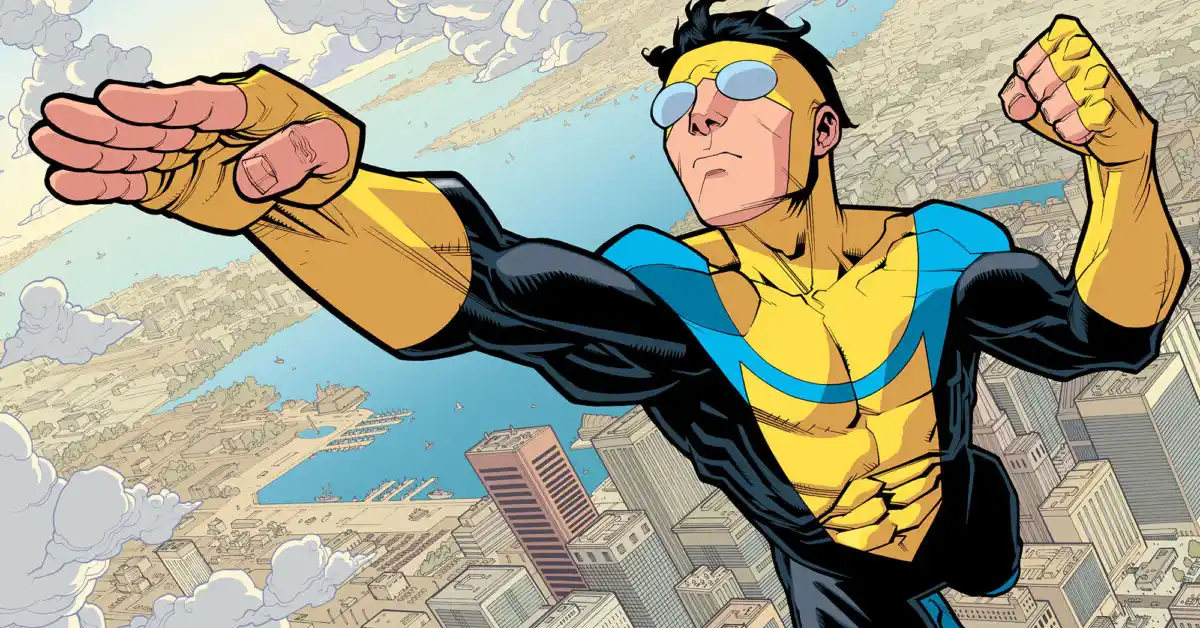 Check out these other highly anticipated movies/series and find out their release dates, plot, and much more:
What Happened In Invincible Season 1
Season 1 of Invincible follows Mark Grayson, a 17-year-old high school student who discovers he has inherited superpowers from his father, Omni-Man, the world's most powerful superhero. Mark begins training with his father to learn how to use his powers, and he soon becomes a member of the Teen Team, a group of young superheroes.
Mark's newfound abilities, however, come with a nasty secret. Omni-Man is a member of the Viltrumite race, an alien superhero species bent on conquering Earth. Mark is forced to choose between his family and his humanity when he discovers the truth about his father.
Invincible's first season delves into themes of identity, family, and violence. It's a dark and brutal program, but it's also hilarious, uplifting, and well-made. Critics have complimented the show for its serious themes, well-developed characters, and animation.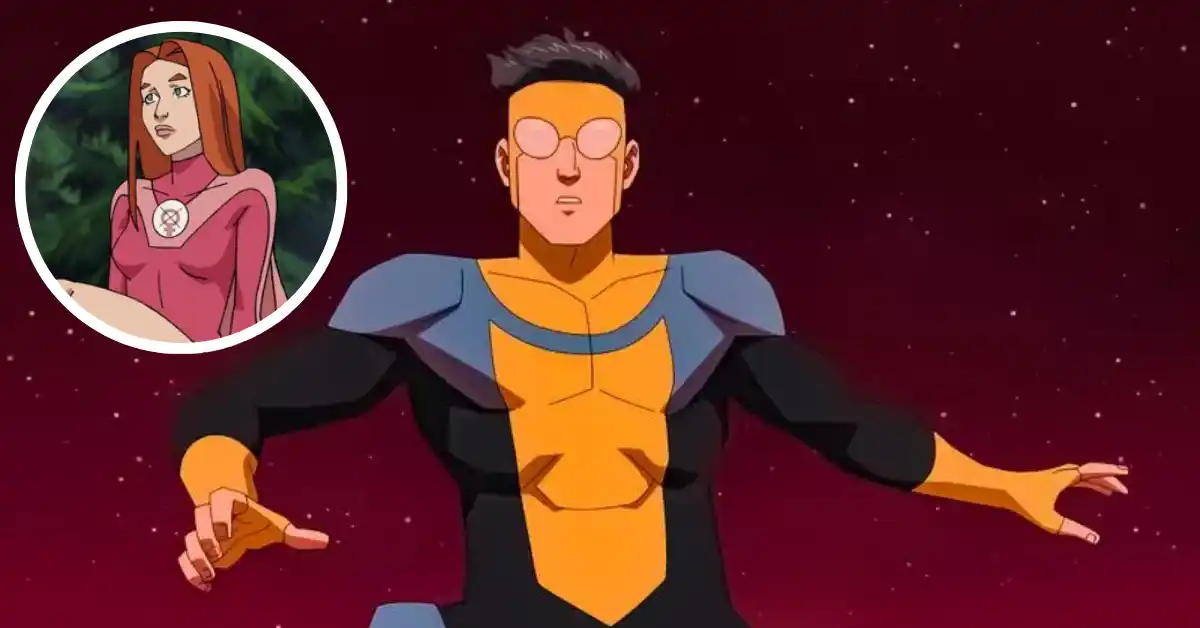 Conclusion: Prepare for more adrenaline-pumping action in Invincible Season 2! The first half of Mark Grayson's hero journey will be released on November 3, followed by the rest in 2024. Expect an eight-episode rollercoaster that combines heavy issues with heart and laughter. With its novel rollout strategy, Invincible promises an amplified and enthralling plot that will captivate fans like never before. Prepare to be unstoppable!
Thank you for being a part of our readers' community! Keep coming back to Thetecheducation.com for more engaging content.