This article contains references to  potential teen suicide.
People can find a lot of dark videos on the Internet. There are a lot of times when these scary videos are hoaxes that were carefully set up. But sometimes, the videos are real.
There are now rumors that TikToker Indigo Raptor's death was caught on camera during a live stream.
Who Is Indigo Raptor?
Indigo Raptor is best known for its furry alter ego. In all of their music videos, they wore a dinosaur masks and had painted fingernails. They are only 10 or 11 years old, but some posts say they were 12 or 14.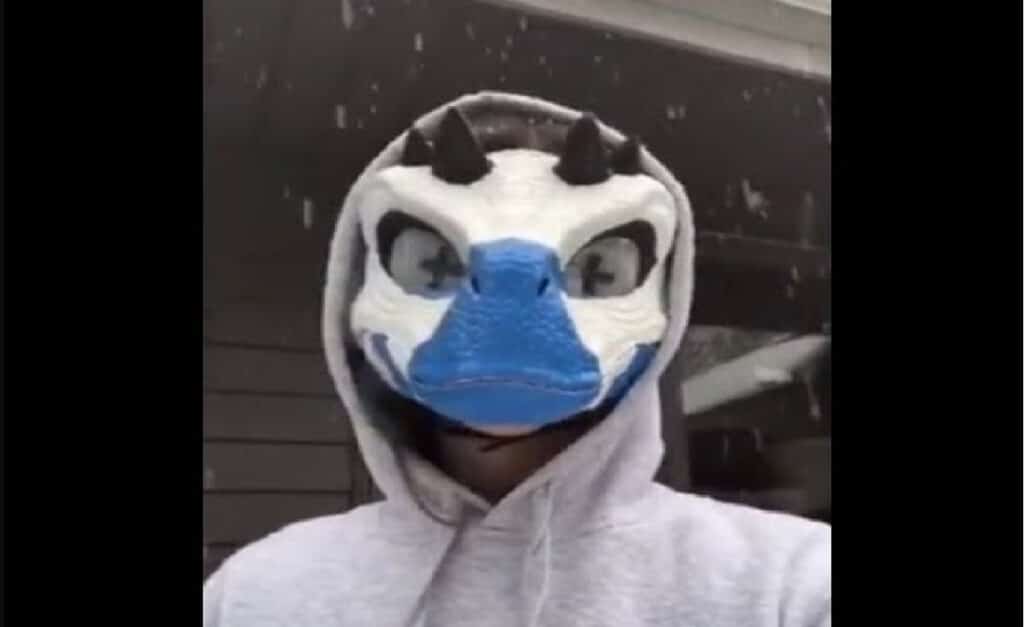 Is Indigo Raptor's Death Video Online? Tiktok Believes So
First of all, it should be said that the rumors about Indigo Raptor's death are just that: rumors. There is no proof that they died, but some people on the Internet say they killed themselves while live streaming.
The original Indigo Raptor account was deleted, and it looks like @indigo Raptor is now being used by someone else on Tiktok.
There have been a lot of tributes to Indigo Raptor on Tiktok, but again, there doesn't seem to be any factual information that can confirm if the young person was killed.
But that hasn't stopped people from spreading rumors on the Internet. Many say they saw the live stream where Indigo Raptor supposedly killed themselves, or the video is on the Internet.
if you think what happened to indigo the furry was funny because they were a furry get off my page leave now as a person who has many friends who are furrys plus we all know @Tashdacat is secretly a furry i just wanted to say R.I.P indigo and fly high you will be missed

— TvHex (@hex_not) March 2, 2021
Did Indigo Raptor Actually Pass Away?
Many people say that Indigo Raptor's suicide was caused by online bullying. They say they were flooded with hateful comments from viewers during a live stream. Some have even said that the "Hamster Cult" or "The Boys" were behind Indigo Raptor's self-harming, but this is all speculation.
Much false information about Indigo Raptor's possible death seems to be going around.
One user said that they killed themselves in 2016 and that someone was uploading their videos to TikTok after they were dead. This is easy to disprove.
At this point, it's hard to know much about what happened to the child Tiktok-er. When new information is available, we will add it to this article.
Read More
Be Entertained and informed with the latest news at techeducation.com! From the hottest trends to the most breaking news. And Also, Follow us on social media: Facebook, Pinterest, Twitter, and Linkedin. And be part of the movement! Share your thoughts, ideas, and opinions with us.