Who doesn't look through Tiktok videos when they have some free time?
People post dance videos, take part in challenges, share food hacks, and do much more on social media. But before the app's popularity grew in 2020, most Tiktok users were members of Generation Z.
Teenage creators always upload new content to the app for their fans. Charli D'Amelio became famous in 2019 as an Og member of The Hype House and is one of the biggest Tiktok stars.
Charli may be the "it" girl of Tiktok, but the 16-year-old social media influencer is being called the "Vape Queen" on the site.
Some fans may be confused about how and why Charli is being called the "Vape Queen" by Tiktok users. We'll explain the backstory behind the teen content creator, who is said to smoke e-cigarettes.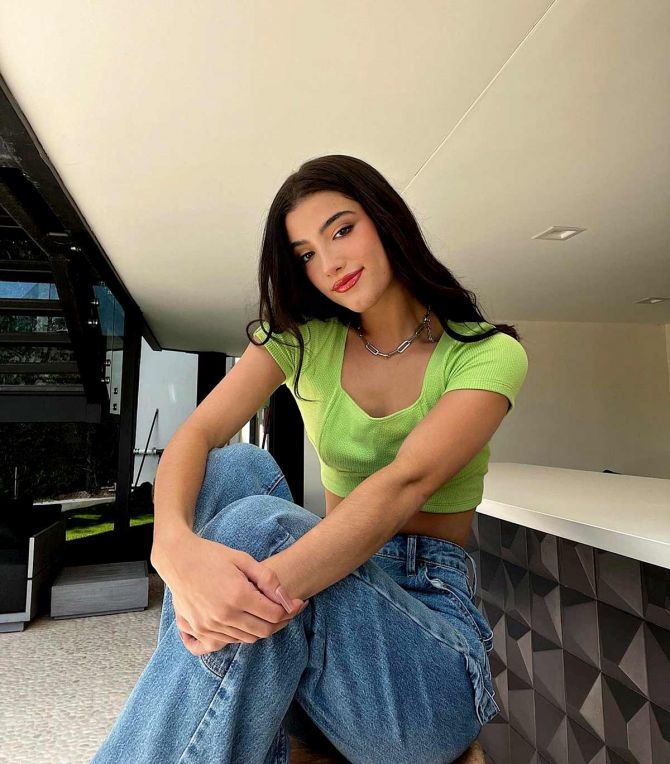 Who Is The "Vape Queen" Of Tiktok? How Charli D'Amelio Earned Her Title?
If you see someone on Tiktok talking about the "vape queen," they are probably talking about Charli D'Amelio, a Tiktok star.
After a video of her vaping went viral last year and caused a stir, she was given the peculiar moniker.
Now, people call her the "vape queen." It's strange, I guess.
Perez Hilton posted a leaked video of Charli D'Amelio using a vape on Twitter in August 2020.
He wrote next to the video, "#tiktok's most-followed creator, @charlidamelio, who turned 16 in May, is all smiles after taking a hit of whatever she's vaping."
It went viral on social media immediately, and fans were surprised that the 16-year-old vaped.
But some people stood up for Charli and said her vapes weren't a big deal. Others said it might not be a nicotine Juul but a pen for anxiety.
#TikTok's most followed creator, @CharliDamelio, who turned 16 in May, is all smiles after taking a hit of whatever she's vaping. pic.twitter.com/b6SWpnrwS8

— Perez (@ThePerezHilton) August 21, 2020
Does Charli D'Amelio Vape?
With over 150 million followers on the platform and a solid social media presence, every photo and video of her has been closely examined.
Charli has not commented on the leaked video or the rumors that she vapes. Some fans criticized the teen after the clip, but others defended what she did.
"Charli D'Amelio Has Been Observed Vaping" Fans have different ideas about whether or not a 16-year-old should vape. Some say it's a Juul; others say it's an anxiety pen. Someone sent a tweet.
Fans have thought that Charli might be smoking an anxiety pen, which does not have nicotine in it. But some people said that the cell might have THC in it. Even though the teen got some negative feedback after the video was posted, other fans defended her.
"Stop being mean to Charli, you guys. She hasn't even made or broken your life. People call Charli "the vape queen" and "black lungs" because she vapes. Charli didn't ruin Tiktok or Twitter. "You all were the ones who caused problems." This person said something.
Someone tweeted, "Leave Charli alone if she wants to vape." "Her parents don't seem to mind that she vapes, so why do you?"
Read More
Be Entertained and informed with the latest news at techeducation.com! From the hottest trends to the most breaking news. And Also, Follow us on social media: Facebook, Pinterest, Twitter, and Linkedin. And be part of the movement! Share your thoughts, ideas, and opinions with us.