In the third episode, "The Last of Us," the story suddenly shifts to the relationship between Bill (Nick Offerman) and Frank (Murray Bartlett).
The series was made by Craig Mazin (Chernobyl) and Neil Druckmann, who also worked on the original game. It follows Joel (Pedro Pascal) and Ellie (Bella Ramsey) 20 years after a deadly Cordyceps infection destroyed modern civilization.
In the third episode, "Long, Long Time," we go back to 2003, right after the outbreak. Bill, a paranoid survivalist, meets Frank, a wandering survivor. Over the years, we see how their relationship changes as they try to stay happy in their small town.
The episode was written by Mazin and directed by Peter Hoar, who is known for his work on It's a Sin.
Are Bill And Frank In The Last Of Us Game?
The story of Bill and Frank is important to the series and has nothing to do with the level of Bill and Frank in "The Last of Us" video game. In "The Last of Us," Frank (Murray Bartlett, left) and Bill (Nick Offerman) eat their last meal together.
How Is The Story Of Bill And Frank Different In The Last Of Us?
The relationship between Bill and Frank is mentioned in the 2013 movie The Last of Us, but it's never shown on screen. After getting caught in one of Bill's traps, Joel and Ellie meet Bill in the game. When a group of infected comes to attack, Bill helps save them.
After that, Bill decides to help Joel find car parts in a different part of the city. He tells Joel, "Let me tell you a story about my past relationship with Frank." There was a time when I cared about someone. It was a companion. Someone I had to take care of.
"And that kind of crap is only good for one thing in this world. Gettin' ya killed. You know what I did, right? I grew up and got smart. And I realized I must be the only one."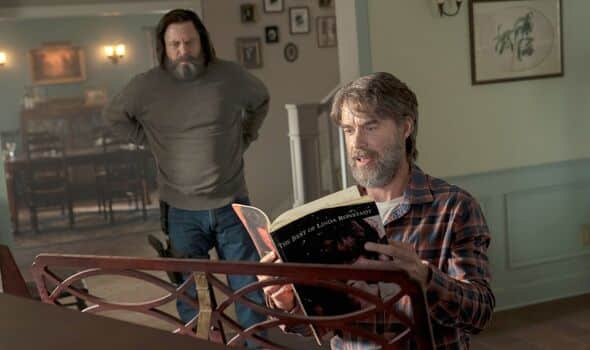 Bill and Joel find Frank's body hanging from the ceiling in a later scene. After seeing bite marks, people think Frank hanged himself so he wouldn't turn into a monster.
Joel can find Frank's suicide note if he looks around the house. It says, "Well, Bill, I doubt you'll ever find this note because you were too scared to come to this part of town. But if you did, I want you to know that I hated you to the core. I got sick of this dirty town and your stubborn way of living. I wanted more out of life than this, but it was impossible to get that.
"I also got that stupid battery you kept complaining about. But you were probably right. It will kill me to try to leave this town. Still better than being with you for another day. Good luck."
When Bill reads the note, he feels sad but dismisses it, calling the person who wrote it a "fuckin' idiot."
Bill's sexuality is only hinted at again when Ellie steals a gay porn magazine from Bill's safe house and jokes, "Why are all the pages stuck together?"
When Joel and Ellie leave Bill behind, we don't know what will happen to him in the long run.
How Does Bill And Frank's Story Pan Out In The Show?
In the HBO version, Bill and Frank's relationship, including how they met, really plays out on screen. As the episode jumps back and forth in time, we see their first kiss, Bill's first meeting with Joel, and raiders attacking Bill's house.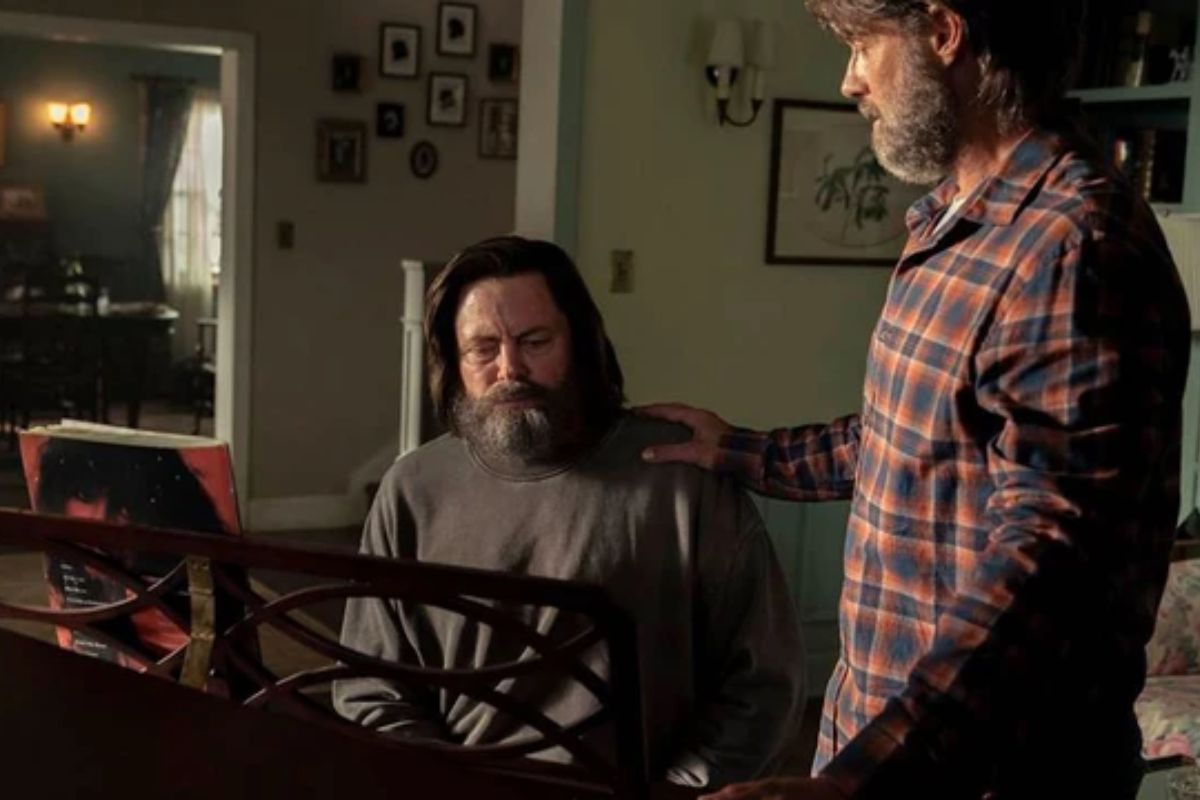 Bill and Frank also die on the show. When Frank, who has a disease that will kill him soon, decides to end his life, Bill decides to do the same. This means that Bill never meets Ellie, unlike in the game. Years later, when Joel and Ellie show up at their house, they find a note from Bill telling them to take whatever they want from his supplies.
Related Stories Recommended By Writer: