High School Musical Series is back for season 4 – the show's final season — and the fourth edition of the HSM film franchise. In a way. The HSMTMTS Final Season 2023 Release Datee Wildcats were relocated from their original habitat to Camp Shallow Lake during the third season of HSMTMTS.
Our favorite gang of theater students had a summer to remember, navigating personal problems, secrets, relationship troubles, and reality show-level drama all while putting on a fantastic camp production of Frozen. It's time to head back to East High for graduation. So let's read some more about HSMTMTS' final season 2023 release date.
HSMTMTS Final Season 2023 Release Date
Season 4 of HSMTMTS will premiere on August 9, 2023. The final season of the sitcom concluded production in Salt Lake City, Utah in December 2022. On June 21, showrunner Tim Federle confirmed in an announcement email to fans that the next season will not be released weekly like previous seasons – all episodes of season 4 will be released "all at once." Disney+ has even Tweeted about that the series will be open to stream on August 9.
You can read their Tweet below:
One word: chills. 😍 The final season of #HSMTMTS is streaming August 9 on #DisneyPlus. pic.twitter.com/lyxJfiJERh

— Disney+ (@DisneyPlus) August 7, 2023
HSMTMTS Final Season Cast
The main of the key HSMTMTS cast members will return for season 4. Joshua Bassett (Ricky), Sofia Wylie (Gina), Dara Reneé (Kourtney), Frankie A. Rodriguez (Carlos), Julia Lester (Ashlyn), Joe Serafini (Sebastian), Kate Reinders (Miss Jenn), and season 3 standout Liamani Segura (Emmy) are among the cast members.
Season 4's new cast members include Gabby Duran & The Unsittables actress Kylie Cantrall, who will play a social media celebrity named Dani, and Doogie Kamealoha M.D. star Matthew Sato, who will play a sitcom actor named Mack.
"She likes the spotlight and when she wants something, she goes and gets it, even if it means stepping on people's toes a little bit," Cantrall said of her character Dani to People. According to Sato, Mack "develops a really interesting relationship" with Gina during the season. Hacks and TikTok star Caitlin Reilly will also join the ensemble as Quinn, an indie film director, and The Prom's Vasthy Mompoint as Krystal, a choreographer.
Will Olivia Rodrigo Return For HSMTMTS Season 4?
Olivia Rodrigo, the original series star, quit the main cast of High School Musical: The Musical: The Series after season 2 and had a minor appearance in season 3. Unfortunately, there is no word on Rodrigo repeating her role as Nini Salazar-Roberts in High School Musical season 4. Rodrigo has become too busy to continue working on High School Musical: The Musical: The Series. Rodrigo rose to fame after her debut studio album Sour became a great smash, and she embarked on a tour that clashed with the show's filming schedule. Season 3's goal,
HSMTMTS Final Season Storyline
High School Musical: The Musical: The Series' plot Season 4 will be more meta than ever before. High School Musical cast and crew return to East High School to film the long-awaited sequel, High School Musical 4: The Reunion. During the shoot, the characters from the program get the opportunity to appear as extras in the new film.
Simultaneously, the theater students are putting on a new show, this time transforming High School Musical 3: Senior Year into a stage musical. Season 4 will also chronicle Ricky and Gina's budding romance, which has been simmering since the series' inception.
The tale of High School Musical season 4 also includes the majority of the core cast in their senior year of high school. As they all look to the future, the group's stories will parallel those of High School Musical 3, the same musical they are supposed to be presenting. Characters will be making college decisions and assessing their relationships.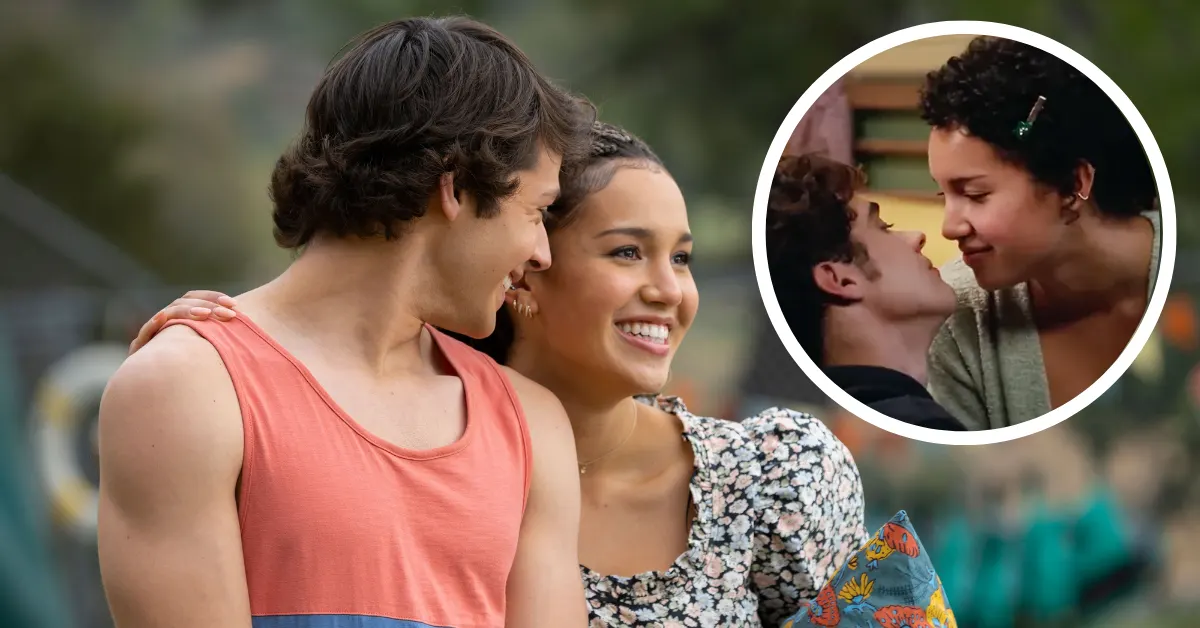 Hsmtmts Final Season Trailer
Yes! The first teaser trailer for the final season of HSMTMTS was released on the same day as the debut date. On July 12, Disney+ released the season 4 full-length trailer. Will Gina and Ricky be able to keep their romance a secret – or even keep it alive? Will the Wildcats be able to salvage Miss Jenn's show while simultaneously gaining prominence with HSM 4?
Will their friendships survive graduation, the most significant transition in their lives? The original Wildcats, the new Wildcats, the senior production of High School Musical 3 – there's just too much going on for my emotions to handle. Who else wants to watch Seasons 1-3 again while we wait?
Conclusion: In its highly anticipated final season, High School Musical: The Musical: The Series returns with a meta twist as the cast films a sequel and performs a new musical. The core group grows, falls in love, and graduates during their senior year at East High. On August 9, 2023, the Wildcats will prepare for their futures while celebrating their past in a season full of drama, humor, and nostalgia. Fans can expect a dramatic and exciting conclusion to this beloved franchise with new and returning cast members.
Your readership matters to us! Remember to revisit Thetecheducation.com for exciting new content in the future.