Veteran actor Satish Kaushik died of a heart attack in Gurugram early on Thursday, March 9, leaving a huge hole in the film industry. He went to Delhi with his friends to celebrate the Festival of Colors. Satish died when he was only 66 years old, which left fans and people in Bollywood speechless. He was fine until yesterday because, on March 7, he went to Javed Akhtar's house for a Bollywood Holi party.
Colourful Happy Fun #Holi party at Janki Kutir Juhu by @Javedakhtarjadu @babaazmi @AzmiShabana @tanviazmi.. met the newly wed beautiful couple @alifazal9 @RichaChadha.. wishing Happy Holi to everyone 🌹🌹🌹🌺🌺🌺🌺 #friendship #festival #Holi2023 #colors pic.twitter.com/pa6MqUKdku

— satish kaushik (@satishkaushik2) March 7, 2023
Satish Kaushik was on a roll this year with a string of hits. He was last seen in Chhatriwali, which Tejas Vijay Deoskar directed. At the time, he was filming Emergency, which starred Kangana Ranaut. He had many skills and could also direct, write, and produce movies.
Satish Kaushik: Early Life Details
Satish was born in Mahendragarh, Haryana, on April 13, 1956. In 1972, he got his degree from Kirori Mal College, which is part of Delhi University. He went to the National School of Drama and the Film and Television Institute of India and graduated from both.
Satish Kaushik was born into a very poor family. Before he became famous in Bollywood, he made Rs 400 per month working in a cloth mill, according to news18.com. He went to Mumbai in 1979 with the goal of becoming an actor.
Satish Kaushik: Career Details
As an actor, he was known for playing "Calendar" in "Mr. India," "Pappu Pager" in "Deewana Mastana," and "Chanu Ahmed" in "Brick Lane" by Sarah Gavron (2007). He won the Filmfare Best Comedian Award twice, once for the movie Ram Lakhan in 1990 and again for the movie Saajan Chale Sasural in 1997.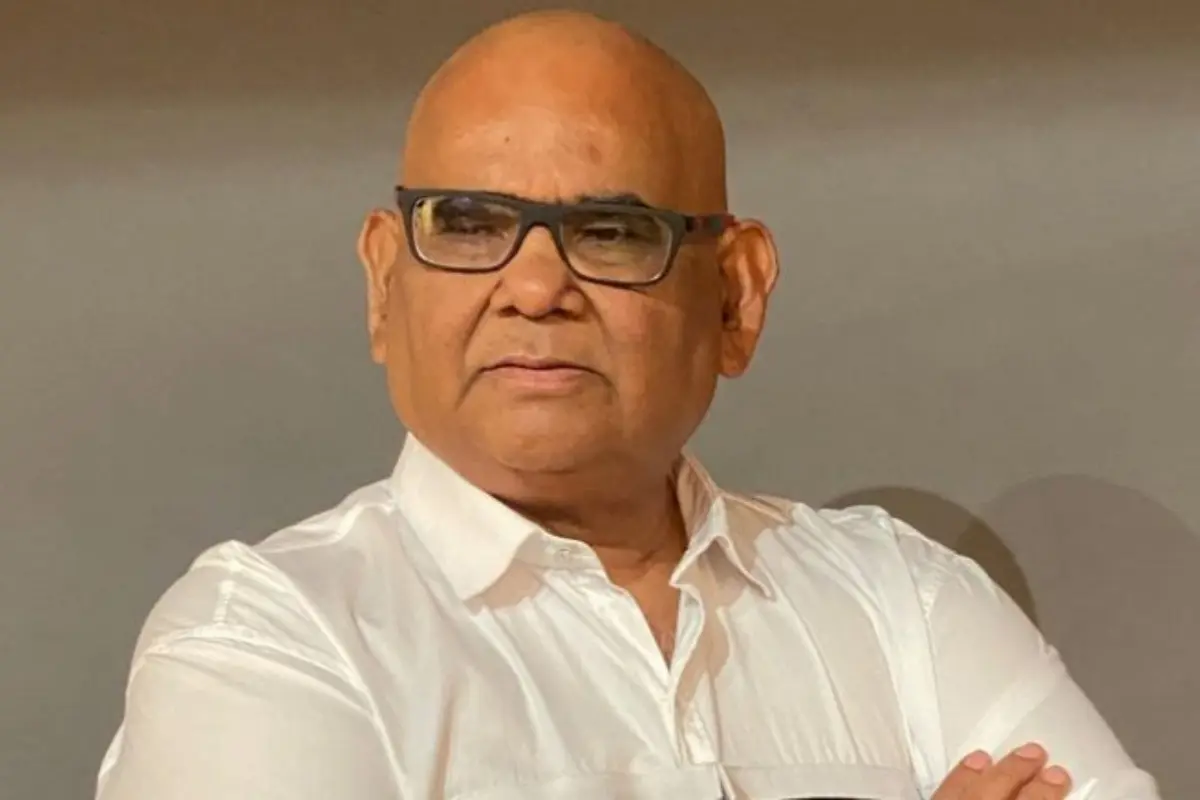 As a theatre actor, his most famous role was "Willy Loman" in Salesman Ramlal, a Hindi-language version of Death of a Salesman by Arthur Miller. He wrote the lines for Kundan Shah's comedy Jaane Bhi Do Yaaron, which is a classic (1983).
His movie Teree Sang, released in 2009 and starring Ruslaan Mumtaz and Sheena Shahabadi, is about teen pregnancy.
Roop Ki Rani Choron Ka Raja, starring Sridevi, was his first movie as a director (1993). Prem (1995), which was supposed to be Tabu's first movie, was his second. Both were bombed at the box office. He kept making movies, and in 1999, Hum Aapke Dil Mein Rehte Hain was his first big hit.
He co-wrote and hosted Philips Top Ten, a TV countdown show for which he won the Screen Videocon Award. In Vaada, which came out in 2005, Kaushik was in charge of Arjun Rampal, Amisha Patel, and Zayed Khan. Kaushik and Anupam Kher, who was in his class at NSD, started a new film company called Karol Bagh Productions in 2007.
Satish Kaushik was in charge of their first movie, Teree Sang.
Related Stories Recommended By Writer:
His next piece was based on the life of Tansen, one of Akbar the Great's Navaratna. Rajshri Productions is the company that makes it. Abhishek Bachchan will play Tansen, and Ravindra Jain will make the music for the movie. The script for the movie is almost done. Satish Kaushik was working to help the film industry in Haryana, and he promised to make five movies there.
He will play Nawaab Jung Bahadur in the new SAB TV show The Great Indian Family Drama, which is made by Contiloe productions. He decided to make another movie like Tere Naam, which was a big hit (2003). In the movie Udta Punjab, he also played the part of Tayaji (2016).
Satish Kaushik: Net Worth
As of 2023, Satish Kaushik, who died on March 9, had a net worth of about Rs 50 crore. This shows how hard he worked and how much he cared about his work. He has made a lot of money through acting and directing, and he has also put money into a number of businesses that have done well.
Satish Kaushik: Properties
Satish Kaushik was said to have owned a bungalow in the Versova neighborhood of Mumbai. He was also the owner of a farm in Chandigarh.
Satish Kaushik: Car Collection
Reports say Satish Kaushik had some nice cars, like an Audi Q7, an Audi Q3, and an MG Hector. He was said to be fond of cars.
Be Entertained and informed with the latest news at techeducation.com! From the hottest trends to the most breaking news. And Also, Follow us on social media: Facebook, Pinterest, Twitter, and Linkedin. And be part of the movement! Share your thoughts, ideas, and opinions with us.