Margaret Josephs joined The Real Housewives of New Jersey after having been in business for a while and making a lot of money. Country Living named her one of the Entrepreneurs of the Year in 2007 for her business, The Macbeth Collection. This was an entire decade before she became a housewife.
NJ.com says that Joseph was born to immigrants from Hungary. She says she is a "powerhouse in pigtails," and she promotes her business and Rhonj with this girly hairstyle. She became a stay-at-home mom in 1996, but in 1999, she decided to start her own business.
Josephs made a million dollars by decoupaging buckets from Home Depot. Read on to learn more about Margaret Josephs, her business, lawsuits, net worth, and role on The Real Housewives of New Jersey.
Margaret Josephs: Early Life
Josephs was born to Hungarian immigrants in Elizabeth, New Jersey, and grew up in Westchester, New York. She earned a degree in fashion design from FIT. After that, she worked as a dress designer at New York's Garment Center. She got ideas for her line from the prints and fabrics she worked with. She started her line of decoupage home accessories after her son was born.
Margaret Josephs: Career
After seeing how popular her decoupage metal buckets and accessories were, Josephs launched the Macbeth Collection in 1999. It has become a successful lifestyle brand that includes tech, clothing, and fashion accessories.
Vineyard Vines, a well-known brand, is said to have sued Joseph's brand, The Macbeth Collection, for copyright infringement, as reported by Women's Wear Daily.
In August 2017, it was announced that Josephs would be joining the cast of The Real Housewives of New Jersey for the show's eighth season, which started on October 4, 2017.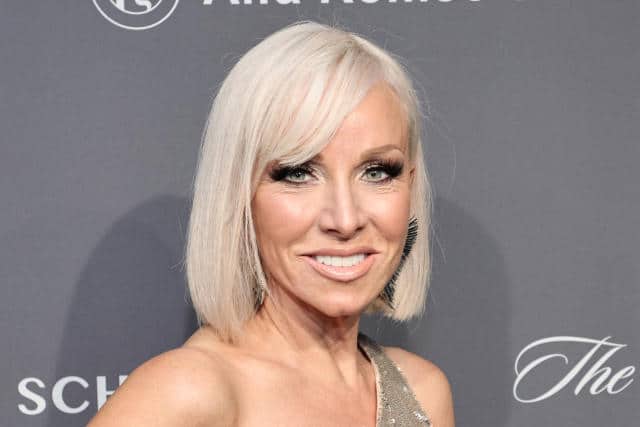 Margaret Josephs Salary On The Real Housewives Of New Jersey?
We don't know how much Margaret Josephs makes, but we can make some guesses based on how much her co-stars make. Teresa Giudice has been on Rhonj since it began; each season, she is said to make $1.1 million. Dolores Catania joined the cast a year before Josephs, and each show episode is said to pay her between $30,000 and $60,000.
Josephs falls somewhere in that range, maybe a little lower because Catania joined the cast later. Still, that's an excellent salary for a housewife. The Things says that some housewives only make $6,500 per episode. As homemakers stay on TV longer, they get raises, and Josephs is about to start her sixth season as a Bravolebrity.
Margaret Josephs Successful Macbeth Collection
Margaret's Lifestyle Brand has added a wide range of products, all with Margaret Josephs's signature prints, now sold in over 6,000 department and specialty stores.
The company sells bags, accessories, beauty, home, tech, luggage, and travel items with big prints. With a focus on "luxury for less," the star even calls the brand's fans "Macbeth Girls."
You can find Margaret's Brand on Amazon, Wayfair, and Target, among other places. The physical company doesn't sell its products online. Instead, they invite customers to come into the store and see for themselves.
In 2015, she launched Candie Couture by Margaret Josephs, and in 2016, she added House Candie by Margaret Josephs as a sister brand. She also released her first line of jewelry in the fall of 2019.
Margaret Josephs: Other Sources of Income
Margaret Josephs makes money as an author in addition to her salary from Rhonj and her retail business. Her podcast has the same name as her book, Caviar Dreams, Tuna Fish Budget: How to Survive in Business and Life. The podcast comes out twice a week, and ad money comes in simultaneously each week.
Margaret Josephs is on cameo, just like many of her fellow Bravolebrities. She only works with her husband, Joe to make cameos. Together, they charge $199 per video. You can also buy videos from Joe Alone. Each clip costs only $50.
Margaret Josephs: Real Estate
The Real Housewives of New Jersey" fans know all about Margaret Josephs and her husband's home renovation. Margaret's birthday party was held in the empty shell of a $1.8 million mansion. When they were filming, the actors didn't know that the house was about to go into foreclosure.
Page Six said that Melissa and Joe took out mortgages on this property and the one next door and that their bank was trying to "recover possession of both of the said premises."
Those foreclosure cases were resolved, but the couple still had to pay. The Sun said that in 2022, Melissa Josephs would still have to pay $180,000. In the meantime, the whole house has been fixed up and redecorated. Josephs showed it to Bravo in 2021 and said, "Updating a 115-year-old house isn't like building a new one." I knew it was going to take a while. Not this long, I mean." Josephs said that her ultimate goal for the house was to make it look like "a rock and roll hotel," which she thinks she has done.
Margaret Josephs Net Worth 2023
Margaret's net worth is $50 million, while her collection is $30 million. The fashion designer and her husband, Joe Benigno, bought a house as a project. It took them years and a lot of money to fix up the house.
She has since called the finished renovation a "rock and roll hotel," where she plans to live for the rest of her life. The New Jersey Proper team at Prominent Properties Sotheby's International Realty worked on the house.
The RHONJ star's net worth increases daily, thanks to brand deals and years of being on the reality show. With awards like Country Living Entrepreneur of the Year 2007 and Honorary Judge on the Panel of Country Living Entrepreneur of the Year 2008, she has built up quite a reputation in the business world.
Read More
Be Entertained and informed with the latest news at techeducation.com! From the hottest trends to the most breaking news. And Also, Follow us on social media: Facebook, Pinterest, Twitter, and Linkedin. And be part of the movement! Share your thoughts, ideas, and opinions with us.