We don't know when GTA 6 will be out yet, but here's what we can tell you based on rumours and what we know about Rockstar. The next Grand Theft Auto game, probably called GTA 6, is being made. But Rockstar hasn't told us much about it. There have been many rumours and leaks but not many official details. We might get more info soon, maybe even this year.
In this guide, we'll cover what we expect from GTA 6: its features, when it might come out, and which consoles it'll be on. After lots of guessing and silence, Rockstar finally confirmed GTA 6 in a press release in February 2022. They said they're making it and are excited to share more when ready. They repeated this in August 2022.
But since then, Rockstar hasn't said anything else about the game. Maybe that will change later this year, but we don't know. Some insiders think they'll announce the competition this year, but that doesn't mean it'll be released in 2023. It probably won't be.
GTA 6 Pre-Order
Remember, buying GTA 6 pre-orders from places like eBay or other websites that promise early access is not a good idea. Only get pre-orders when Rockstar officially announces the game's release date.
When they do, Rockstar will probably offer pre-order bonuses to attract buyers. These could be things like unique stuff for your in-game character, cool skins for weapons, and other items. For example, when GTA 5 was up for pre-order, one bonus was the Atomic Blimp, as shown in the picture.
GTA 6 Platforms
If you have a PC with Windows, a PS5, Xbox Series X, or Xbox Series S, you're good to go for GTA 6. The game will be available on these platforms. But if you have an older console, there might be a problem.
Tom Henderson mentioned that Rockstar plans to release the game for the latest consoles. That means GTA 6 might not be available for Xbox One series and the older PS4. This is happening more often with games now.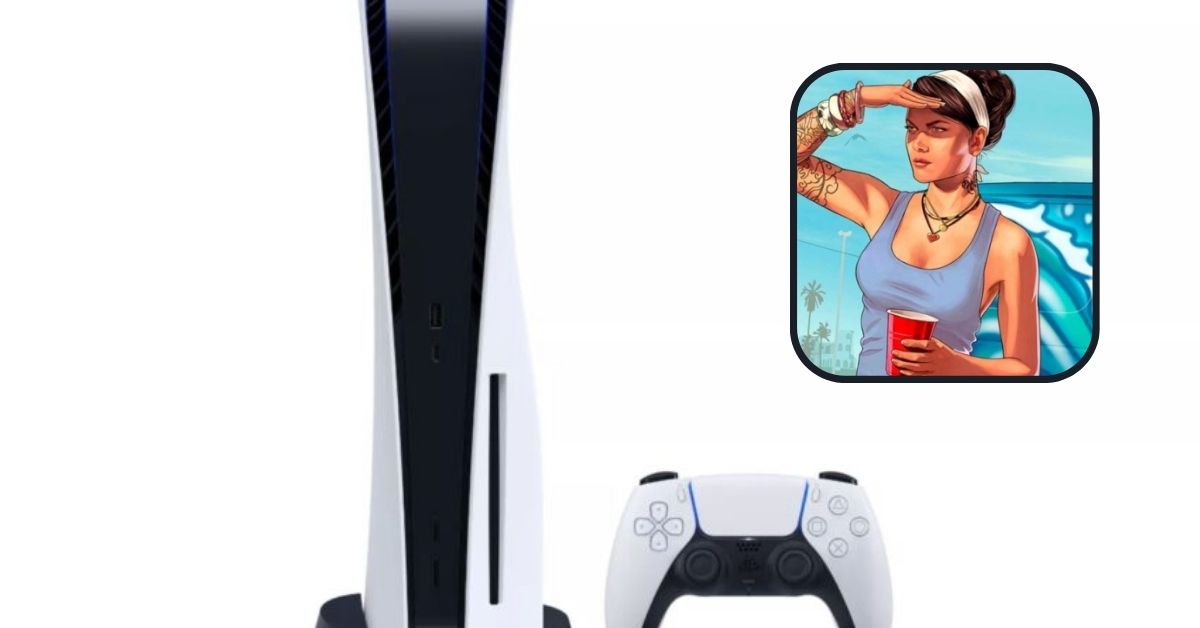 Here's the list of platforms we think GTA 6 will be on:
PC (Windows)
PS5
Xbox Series X
Xbox Series S
There's talk that Sony might make a better version of the PS5 called PS5 Pro next year, but we're not sure. Microsoft might do something similar for Xbox, but we don't know yet.
Related More:
GTA 6 Price
We haven't heard anything concrete regarding the game's price yet, but the GTA 6 price on Xbox Series X and PS5 will start at $69.99. This is the going fee for AAA titles, and there's no reason to think one of the decade's most significant games will command anything less. That should be the price of the game's regular edition. If Rockstar offers multiple bundles, which it almost certainly will, expect them to be more expensive.
GTA 6 Map
The map of GTA 6 hasn't been officially revealed yet. However, in previous GTA games, the map has been a large open world that includes cities, suburbs, countryside, and various landmarks. GTA games typically have fictional cities resembling real-world locations, offering players a diverse environment to explore and cause mischief. While we don't have specific details about the GTA 6 map, fans are eagerly awaiting its unveiling to see what new and exciting locations Rockstar has created for the next instalment of the game.
When is GTA 6 Coming Out?
We don't know when GTA 6 will come out. Even the people who work at Rockstar, the company making the game, didn't tell us when it will be ready. Some experts guess GTA 6 might be out between April 2023 and March 2024.
GTA 6 is still expected to release between April 2024 – March 2025.

Take-Two CEO Strauss Zelnick says "We remain confident that we are positioning our business for a significant inflection point in fiscal 2025" pic.twitter.com/xZqort5g8b

— GTA 6 News (@GTA6Intel) August 8, 2023
But the game makers themselves aren't sure about that. Microsoft, a big company, also mentioned that GTA 6 could be coming in 2024. There's a rumour that GTA 6 is in the final stages of getting ready. This stage can take a while, maybe even a year or more. These rumours match with what Microsoft said.
But remember, until Rockstar officially says when the game is coming out, we can't be entirely sure. So, take these rumours with caution.
GTA 6 Features
While Rockstar has not officially confirmed the specific features of GTA 6, there are several features that fans and industry insiders have speculated about based on the series' history and trends in gaming. Keep in mind that these are not confirmed and should be taken as possibilities:
Expansive Open World: Like previous GTA games, GTA 6 is expected to feature a vast open world, potentially set in multiple cities and regions, offering a mix of urban and rural environments to explore.
Next-Generation Graphics: Given the hardware capabilities of the new consoles and PC systems, GTA 6 could feature significantly improved graphics, offering more realistic visuals and immersive environments.
Multiple Playable Characters: Similar to GTA V, GTA 6 might feature various playable characters, allowing players to experience the story from different perspectives.
Dynamic Weather and Day-Night Cycles: Realistic weather patterns and day-night cycles could enhance the game's immersion and create more dynamic gameplay experiences.
Advanced AI and NPCs: Improved artificial intelligence could make the NPCs (non-player characters) in the game world more lifelike and responsive, enhancing realism.
Interiors and Buildings: Fans have expressed hope for more accessible interiors in buildings, offering opportunities for exploration, activities, and interactions beyond the streets.
Innovative Vehicles and Transportation: GTA games are known for their diverse selection of vehicles. GTA 6 could introduce new modes of transportation and vehicle customization options.
Interactive Economy: There's speculation that GTA 6 might feature a more interactive economy system, allowing players to engage in various businesses and financial activities.
Enhanced Physics and Destruction: Improved physics and destruction mechanics could provide more realistic interactions with the game world and create more dynamic gameplay scenarios.
Online Multiplayer and Social Features: GTA Online's success suggests that GTA 6 will likely have a robust online multiplayer mode with new features, activities, and social interactions. Remember, until Rockstar officially announces the game's features, these are just educated guesses and fan expectations. Watch for official announcements for accurate information about GTA 6's features.