The convenience of the SD card has made it a popular option for extended storage on computers, cell phones, cameras, and other devices. But that does not guarantee it will be 100 percent perfect. Sometimes, your files may be accidentally deleted from the SD card before they are moved to long-term storage. Most of the time, you will only know there's a problem once you need to find it and the stored file is gone. So, what will you do if this happens? Do you know how to perform micro SD card recovery?
While losing files from an SD card is heartbreaking, you still have a chance to fix it. When these files are removed from the card, they are not immediately lost, and for a certain period, they are in a state that cannot be seen by the user and cannot be accessed. This state persists until their storage space is overwritten with new data. The point is that those deleted files can be restored during this time. This post will let you know what will cause similar issues and how to recover deleted files from a micro SD card. You can use free recovery software like WorkinTool to do the trick. Now is the time to find out together.
In this article, you will find the following:
Potential Problems to Cause Data-Loss Issues
Is It Possible to Recover Data from a Micro SD Card?
How to Perform Micro SD Card Recovery on Windows
WorkinTool Data Recovery Software
Potential Problems to Cause Data-Loss Issues
There are many possible reasons for data loss on a Micro SD card. Sometimes, some of your content is gone without you knowing what happened. Now, let's look at those potential problems that can occur to your Micro SD card.
· Physical damage: Micro SD cards are known for their small size and convenient storage, but they are also highly vulnerable to damage. Once your Micro SD card is damaged externally, it will not be able to read or access the files stored internally. This is the kind of problem that you need to fix in a specialized after-sales store.
· Deletion files: Accidental deletion is the most common cause of data loss within a storage card. Even with your experience and careful use of SD cards, you can't avoid this with 100 percent confidence, especially when the data transfer process may cause your data to be deleted without knowing it.
· System corruption: If something goes wrong with your SD card system, chances are it will turn into a RAW SD card. You won't be able to access all your stored files. But don't worry. The stored files are not lost. We need to find a way to help you perform RAW SD card recovery.
· Formatted SD card: While we all know that formatting can help users solve many of the problems with SD cards, it doesn't help you recover lost data. Even when you format a Micro SD card, you'll find that the data that wasn't lost is gone. Formatting an SD card means deleting all of your storage, not to mention restoring it.
Is It Possible to Recover Data from a Micro SD Card?
To answer the question, the answer is yes. You only need a dedicated data recovery tool to solve this problem. Many people say they want to know where data stored on an SD card would go if it were deleted. If your SD card data is lost when you connect it to the computer, it is deleted through the computer recycle bin. The ability to recover data depends on several factors: at this point, as long as you haven't written new data and covered what you want to recover, there's still a chance to recover your content. The speed depends on how fast your SD card is read, the size of the content to be retrieved, and the configuration of the connected computer. To better perform micro SD card recovery, the data recovery tool we will use is the WorkinTool data recovery software.
How to Recover Deleted Videos on Windows?
It is much easier than you think to perform micro SD card recovery if you have a suitable data recovery tool to help you. Though the market is full of software that offers data recovery capabilities, finding one that is both painless and painless is more complex. To save you time here, we recommend WorkinTool Data Recovery Software. You can use this tool to recover lost files in a flash as long as the data hasn't been overwritten.
WorkinTool Data Recovery Software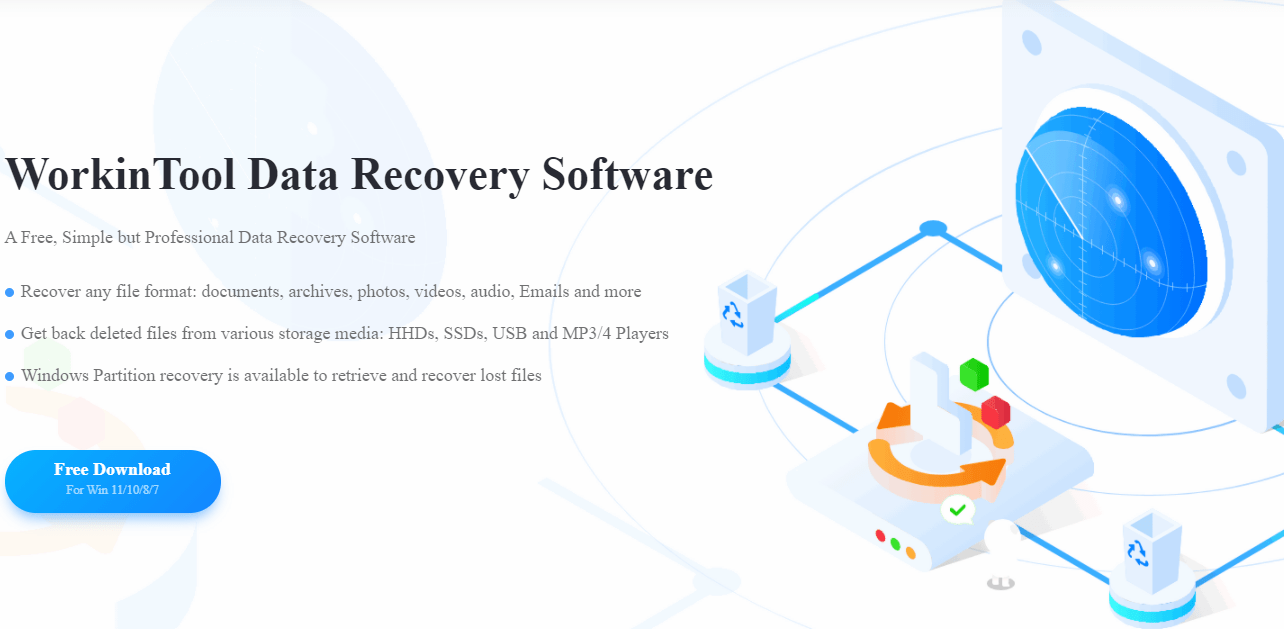 WorkinTool data recovery software is a perfect data recovery tool to help users solve the problem of data loss caused by various circumstances. It contains six different recovery models covering other aspects of data recovery requirements. This includes Micro SD card recovery. Whether you want to recover data lost due to an accidental deletion, formatting, or virus attack, this tool can help you scan and retrieve it in no time. Most importantly, this recovery tool is currently available for up to 500 MB for free recovery, and all you need to do is do three steps: scan, filter, and restore.
How to use it to perform micro SD card:
1. Launch WorkinTool Data Recovery and select USB/Memory Card Recovery mode.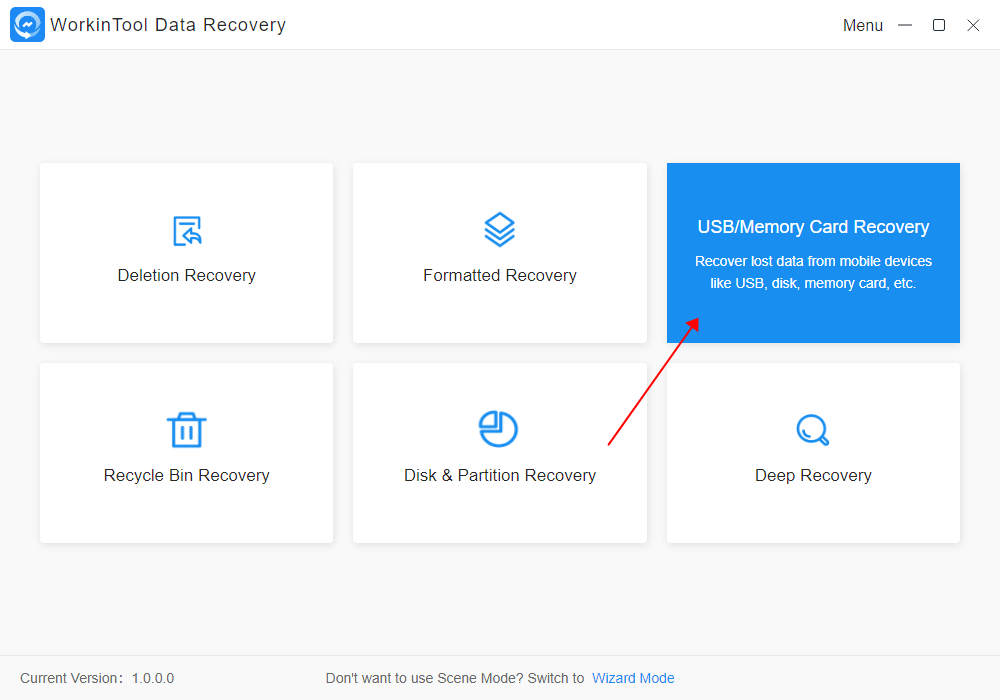 2. Then, select the SD card partition and click Scan Now. (If you see an interface like this, your SD card is not correctly connected to the device. Please reconnect before proceeding with the following steps)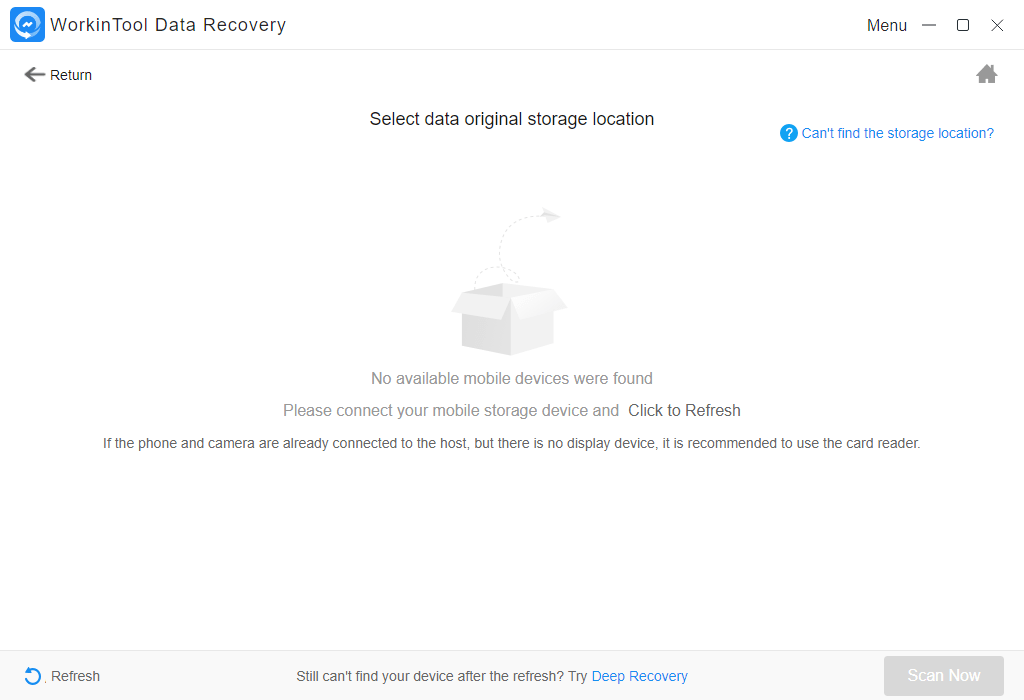 Lastly, use Filter to find what you want to recover in this SD card, and tap Recover to get them back.
Notice:
If you still need help finding the missing file, try using its deep scan mode. Deep scans can help users scan files stored deeper within the computer, increasing the chances of finding lost data. But longer scans also mean it takes longer to recover.
Bottom Line
While formatting may be the quickest and most efficient solution to most system errors, you must admit it doesn't work well to recover lost data. Every time you format a hard drive or SD card, all the data is wiped out. Therefore, you'd better remember to back up the internal storage of the file in advance so as not to lose valuable content. You must take advantage of learning how to make a micro SD card recovery. This article introduces you to all the knowledge it recovers, including methods and tools. So now it's your turn to step up and take action.