The heartthrob of every girl's dreams in the 90s was Freddie Prinze Jr. The actor started in multiple blockbuster movies and cult classics. But where is he now?
Career
Freddie Prinze Jr was no stranger to the entertainment industry. His father Freddie Prinze already had a career as a comedian and was faring very well in the 70s. Sadly, Freddie lost his father at a very young age. The comedian committed suicide after suffering from depression and drug addiction. Freddie Jr made it on his own into the industry.
He got his big break as an extra in the show 'Family Matters' which was and still is a favorite amongst the Millennials. He also starred in ABC's Afterschool Special before he got his big break in 1997. Freddie went on to star alongside Jeniffer Love Hewitt in 'I Know What You Did Last Summer' and 'The House of Yes' with Josh Hamilton.
https://www.dailymail.co.uk/tvshowbiz/article-8262549/Freddie-Prinze-Jr-looks-like-hes-just-stepped-movie-set-creepy-facemask.html
After these movies, Freddie started in the sequel I Still Know What You Did Last Summer', and by this time he had already made a name for himself. It was hard for Prinze to come back into the industry after he saw what it did to his father, but he had to try. His manager Ron De Blasio, also had a hand at making him the star of the 90s and 2000s.
Freddie Prinze Jr After the 90s
He went on to do a few movies with Miramax, while not all were hits, some turned into blockbusters. 'She's All That' changed his status from just another teen actor to heartthrob. He was being cast for a lot of rom-com's and he was the star of Hollywood. 'Down to You', 'Summer Catch' and, 'Last Summer' are a few movies that Prinze Jr. has starred in.
His big break came much later when he signed the contract for 'Scooby-Doo' the movie. It was an instant hit in the theatres and he had made a name for himself yet again in the industry. Another sequel was made and that was that. The actor got along great with his co-stars, so well that he even married one of them!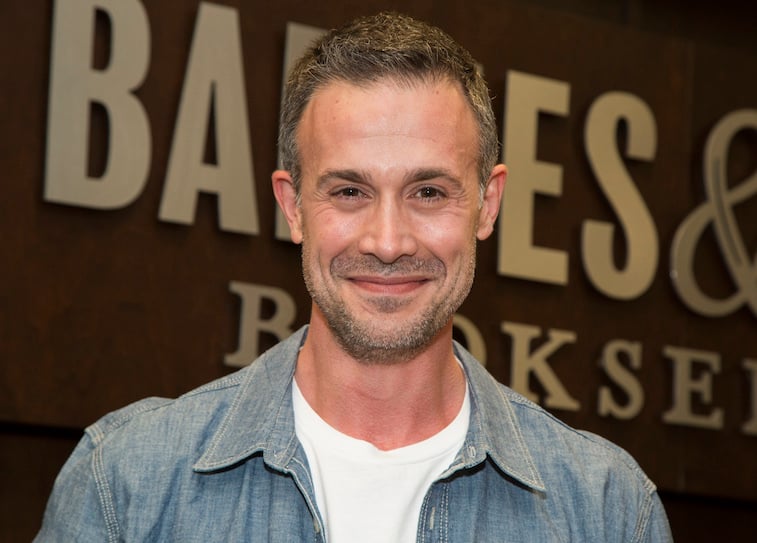 Ventures outside of acting
Freddie Prinze Jr has a lot of hobbies, and he is also a very serious businessman. In 2007, he worked with WWE after he went for a Wrestlemania match. He also served as a screenwriter for them from 2008-12. The actor always had a fascination for boxing and often saw his father in the ring with his good friend, Muhammad Ali.
He even wrote his cookbook! Who knew Posey's role in 'The House of Yes' would have such an influence on him?
Turns out you can even watch him on Twitch enjoying his favorite video games as a pastime and a serious gamer. He loves Star Wars and even played a small role in Star Wars Rebels. Other than that, he loves spending time with his family and living life as a simple man.
Retirement for Freddie Jr?
In an interview with GQ, the actor revealed that he has retired from the industry and is happy about his decision. He likes the small roles he plays now and then as it doesn't put the pressure of a career on him.
He is married to Sarah Michelle Gellar, who starred as Daphne the Scooby-Doo movie. He has two wonderful kids and loves spending time with them. He follows his hobbies to his heart's desire and is free to do what he wants.
Freddie Prinze Jr will remain the 'prince' of our hearts for as long as he's around. If it wasn't for him, we wouldn't ever see the lovely Chris Evans as Captain America. In the movie, 'Not Just Another Teen Movie', Chris Evans character is based on Freddie Prinze Jr! Well, there we have it, Freddie Prinze Jr is happy and content and following his dreams.