Expedition Bigfoot is a true-life adventure show that follows a group of five professionals on a journey to find irrefutable evidence of Bigfoot, an enigmatic species that has escaped discovery. The show, which airs on the Travel Channel, has completed three spectacular seasons. Critics and audiences have praised it for its scientific approach, compelling data, and the team's unwavering sense of exploration.
After successfully completing their first three seasons, fans have been eagerly anticipating Expedition Bigfoot Season 4. The wait is finally over, as the program has been officially renewed for another exciting season. Many fans are now wondering when Season 4 will be released. Many individuals are even more interested in what happens in the upcoming season. This page will go over Season 4 of Expedition Bigfoot, including the release date, cast, trailer, and other details.
Expedition Bigfoot Season 4
The fourth season of Travel Channel's Expedition Bigfoot will premiere in the fall of 2023 on Agust 30th. Ronny LeBlanc shared the news through an Instagram video which you can watch below.
View this post on Instagram
The first season of Expedition Bigfoot, which consists of eight episodes, premiered on December 8, 2019. The second season, consisting of 14 episodes, premiered on January 3, 2021. The third season, consisting of 14 episodes, premiered on March 20, 2022. The final episode was released on June 19, 2022.
Season 4 Of Expedition Bigfoot: Plot
The plot of Expedition Bigfoot Season 4 has yet to be publicly revealed by the show's creators. The fourth season, however, is scheduled to pick up where the third season left off, with the team exploring the new location in Alaska.
The crew will almost certainly employ advanced technology and data analysis to narrow their search region and discover further clues and evidence of Bigfoot's existence. As they travel into unexplored regions and experience new wildlife and terrain, they will confront new obstacles and perils.
Expedition Bigfoot Season 4 Trailer
On their Instagram pages, the cast of Expedition Bigfoot Season 4 has also shared some exciting sneak peeks of what's to come in the next season. Mireya Mayor and Bryce Johnson shared an amazing video of their adventures in the wilderness looking for the elusive creature. They look very happy and ready for season 4 to start.
You can check out the Mireya Mayor's video below:
View this post on Instagram
Check Out some of the most awaited Upcoming series and movies:
Expedition Bigfoot Season 4 Cast And Crew
Expedition Bigfoot is a reality adventure show that follows a group of experts as they search for proof of the elusive creature in distant areas. Expedition Bigfoot's cast includes:
Bryce Johnson: He is the series' host and narrator. He is also an actor, having acted in movies and television shows such as Pretty Little Liars, Willow Creek, and Death Valley. He is obsessed with Bigfoot and has been investigating the subject for years.
Mireya Mayor: She is the lead scientist and wildlife expert on the team. She is a primatologist, anthropologist, explorer, author, and former NFL cheerleader, among other things. She holds a doctorate in anthropology from Stony Brook University and has identified several new animal species in Madagascar. She is interested in researching Bigfoot from both a biological and behavioral standpoint.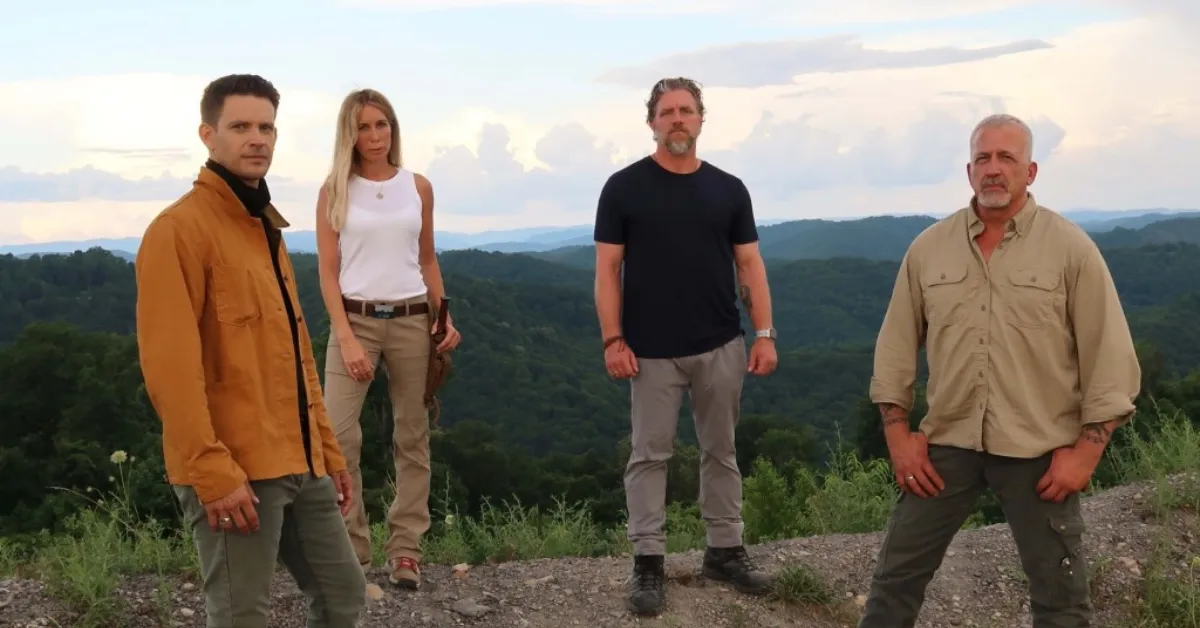 Russell Acord: He is the trip leader and survival specialist for the team. He also served as a military officer in Iraq and Afghanistan. He has a wealth of experience tracking, hunting, camping, and navigating in a variety of terrains. He is determined to discover definitive proof of Bigfoot's existence.
Ronny LeBlanc: He is the team's local liaison and researcher. He's also a published author, having written Monsterland: Encounters with UFOs, Bigfoot, and Orange Orbs. He's been looking for Bigfoot for nearly 20 years and has seen several unusual occurrences around his hometown of Leominster, Massachusetts. He believes Bigfoot is linked to other paranormal occurrences.
The team's drone pilot and tech operator is Ryan "RPG" Golembeske. He is also a former Air Force intelligence analyst with experience working with numerous surveillance systems. He uses drones to gather overhead views of the search area and thermal pictures of probable targets.
Expedition Bigfoot is executive produced by Railsplitter Pictures' Matthew Ginsburg, Tim Healy, and Charles Norlander; Monsterland Media's Ronny LeBlanc; Ping Pong Productions' Casey Brumels; Ping Pong Productions' Brad Kuhlman; Ping Pong Productions' Josh Gates; and Travel Channel's Daniel A. Schwartz.
Where To Watch The Fourth Season Of Expedition Bigfoot?
The first three seasons of exploration bigfoot can be seen on the Travel Channel and Discovery Plus. When season 4 comes out, you'll be able to watch it on Travel Channel, Discovery Plus, and other channels.
Thank you for reading! We hope you'll bookmark Thetecheducation.com our website and come back for more great content.