In the official trailer for Netflix's Down to Earth with Zac Efron: Down Under, pack your bags and get ready to travel to Australia with Zac Efron. The public will visit one of the world's most stunning countries with Efron and wellness expert Darin Olien, which will be the closest thing to an actual, private vacation with the heartthrob. The two will hike, eat, and swim with those pushing for environmental safety there and pick up some tips on how they can contribute.
The sixth-largest country's vibrant forests, glittering cities, and colorful coral reefs are shown in the trailer as Efron and Olien look for the smartest people to lead them on an unforgettable tour. While traveling, we see the pair trying out regional cuisine, cuddling with local animals, scuba diving in world-famous reefs, and conversing with people working to improve their lands, forests, and animal habitats. Efron and Olien appear excited and prepared to take on a world outside of their own, eager to share the knowledge they have learned along the way with viewers.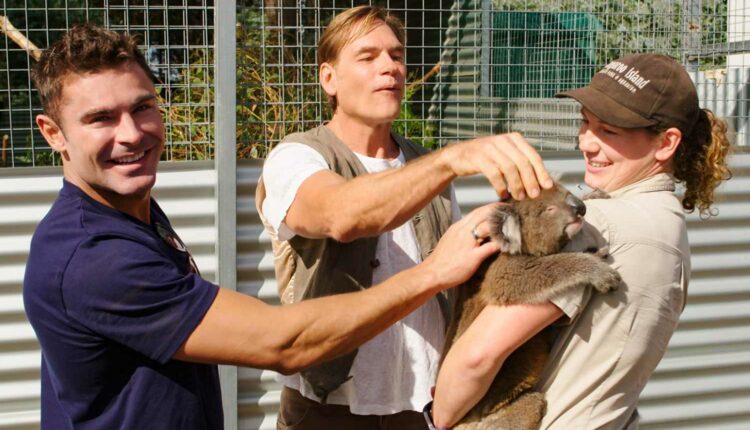 The second season of the show has been in the works for a while; the first season premiered on Netflix in 2020. Down to Earth's creators obviously wanted to change things up and devote more time to the main topic because each episode of the first season focused on a different country. Along with Brian Volk-Weiss, Michael Simkin, Jason Barrett, and Cisco Henson, Efron and Olien are executive producers. The Nacelle Company will produce alongside Ninjas Runnin' Wild, Efron's production company.
Read More:
Zac Efron is back on Netflix, traveling around Australia with wellness expert Darin Olien in search of healthy, sustainable ways to live.

Down to Earth with Zac Efron season 2 is coming to Netflix on November 11! pic.twitter.com/6ljo6C137U

— Netflix (@netflix) October 19, 2022
Efron's busy schedule over the past two years may be in part to blame for Down to Earth only receiving a follow-up season. Since 2020, the actor has worked on four films: his first horror movie Firestarter, the action thriller Gold, two animated movies (Scoob! and Save Ralph), and the just-released dramedy The Greatest Beer Run Ever. He will next appear in The Iron Claw, a dramatized true-story wrestling film from Sean Durkin and A24.
Even though we're thrilled to see him in his Hollywood roles, having Zac Efron as the host of educational productions just makes them more enjoyable. What's not to love about the High School Musical star feeding baby koalas from a bottle? View the Down to Earth with Zac Efron: Down Under trailer below, then log onto Netflix on November 11 to watch the new season.
FAQs
Does Netflix have "Down to Earth"?
An American web documentary series called Down to Earth with Zac Efron made its Netflix debut on July 10, 2020. Zac Efron and Darin Olien, who also serve as the series' executive producers, are its stars.
How many Down to Earth episodes are available on Netflix?
Down to Earth with Zac Efron on Netflix has ten episodes. Fans of Zac Efron will be happy to learn that all 10 episodes will be released at once, allowing you to watch the entire series in one sitting over the weekend.
Where can I find something realistic?
Chris Rock portrays a comedian who was hit by a bus and then came back to life in a different body. Get Disney+, ESPN+, and Hulu.