Months after DMX died on April 9, the official reason for his death has been found: At age 50, the rapper died of a heart attack brought on by cocaine, which cut off blood flow to his brain. This was a fatal combination.
A source from the Westchester County medical examiner's office told Vulture, "There was no blood flow to the brain because the heart stopped for a while." The source also said that the deadly chain of events was caused by someone who was very high on cocaine.
"He died right away because his brain had already stopped working," the source said. "So, of course, there were a number of days in the hospital when he was on a ventilator and so on. But he was quickly told that he was brain dead. He was in a coma, but he never woke up.
Soon after the famous "Ruff Ryders" rapper was taken to the hospital on April 2, his family said he was in a "vegetative state" because of a heart attack caused by a drug overdose.
"We ask that you keep Earl/DMX and us in your thoughts, prayers, and well-wishes and also respect our privacy as we face these challenges," the rapper's (born Earl Simmons) family said at the time in a statement. Earl was a brave soldier who fought until the end.
Fans held prayer vigils outside Westchester's White Plains Hospital, where the "X Gon' Give It to Ya" singer was still on life support.
Soon, though, it came out that DMX was in very bad condition.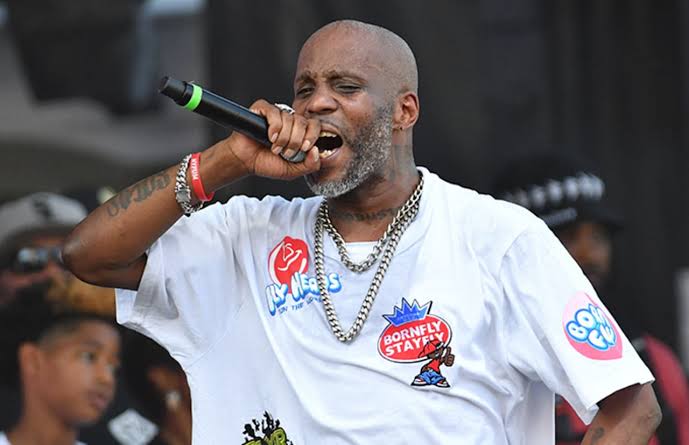 The rapper released a song after his death, on the day he died. At the beginning of his unofficial last song, "X Moves," he said, "I make moves to get where I'm going." Swizz Beatz, 42, who works with him, released a full album in May called "Exodus." The producer said that the album was meant to be DMX's big comeback.
At a memorial service for him at the Barclays Center in Brooklyn, Kanye West's Sunday Service Choir sang and friends and family gave moving speeches.
"Losing a soldier hurts, but this one hurts more because he was the most important piece on the board," 46-year-old rapper Jadakiss said at the service.
Related Stories Recommended By Writer: