Death Note began as a popular manga series drawn by Takeshi Obata and written by Tsugumi Ohba. It follows the exploits of Light Yagami, a teenage genius who stumbles upon a mysterious notebook one fateful day. The notebook turns out to be a "Death Note," a magical artifact dropped into Light's path by Ryuk, the god of death. Possessing a Death Note entails a great deal of responsibility, as anyone whose name is written within the notebook's pages will perish.
The 37-episode anime television series adaptation premiered in Japan in October 2006 and lasted until June 2007. On MyAnimeList, the anime received an astounding 8.63/10 out of 2,191,877 votes.
Light decides to use the Death Note to enter the world of serial murder and rid society of those he considers morally deficient. He eventually seeks to rid the world of crime under the alias "Kira," which is the English word "killer" written out in Japanese katakana, a moniker bestowed upon him by the police (via Death Note News). Light's decisions have many consequences, most notably the Kira Investigation Team, led by the mysterious detective L.
For the longest time, fans have been hoping for a second season of the anime series. However, Madhouse, the studio behind the hit anime, has been tight-lipped about the renewal. Is it finally going to happen? Let us investigate.
Read More:
Death Note Season 2: Confirmed or Not?
We've been anticipating the sequel to the original 'Death Note' anime for quite some time. There are numerous rumours that a sequel to 'Death Note' is already in the works. Unfortunately, no official confirmation of a sequel to the original anime has been made.
You may be wondering why, despite the popularity of the first anime, Madhouse took so long to create a sequel for the series. One of the primary reasons is a scarcity of source material. The manga series is based on has 108 chapters collected in 12 tank volumes. The anime adaptation has already exhausted the source material.
There is, however, new hope for fans!
A standalone 'Death Note: Special One Shot' written by Ohba and illustrated by Obata was released in February 2020. The standalone was set ten years after the events of Kira and introduced a completely new story to the Death Note franchise. It could be a good source for an anime sequel.
Death Note Season 2: Expected Release Date
Because a second season of the 'Death Note' anime has yet to be confirmed, there is no set release date. We will continue to monitor the situation and update this article as new information becomes available.
Death Note Season 2: Expected Plot
Season 2 of 'Death Note' has yet to be confirmed. Until the official announcement, we won't know anything about the plot. Our best guess is that the second season will use 'Death Note: Special One-Shot.' If that happens, we can expect a time jump with an entirely new plot and antagonist for season 2.
The first adaptation tells the story of Light Yagami, who is bored in the Shinigami world and is given a notebook called the 'Death Note' by Shinigami Ryuk. Light decides to use the 'Death Note,' killing one criminal after another, to rid the world of evil.
'Death Note: Special One-Shot,' a new possible source material for season 2, sees Ryuk return to the human world. He approaches Minoru Tanaka, a bright middle-school student like Light, and hands him the 'Death Note.'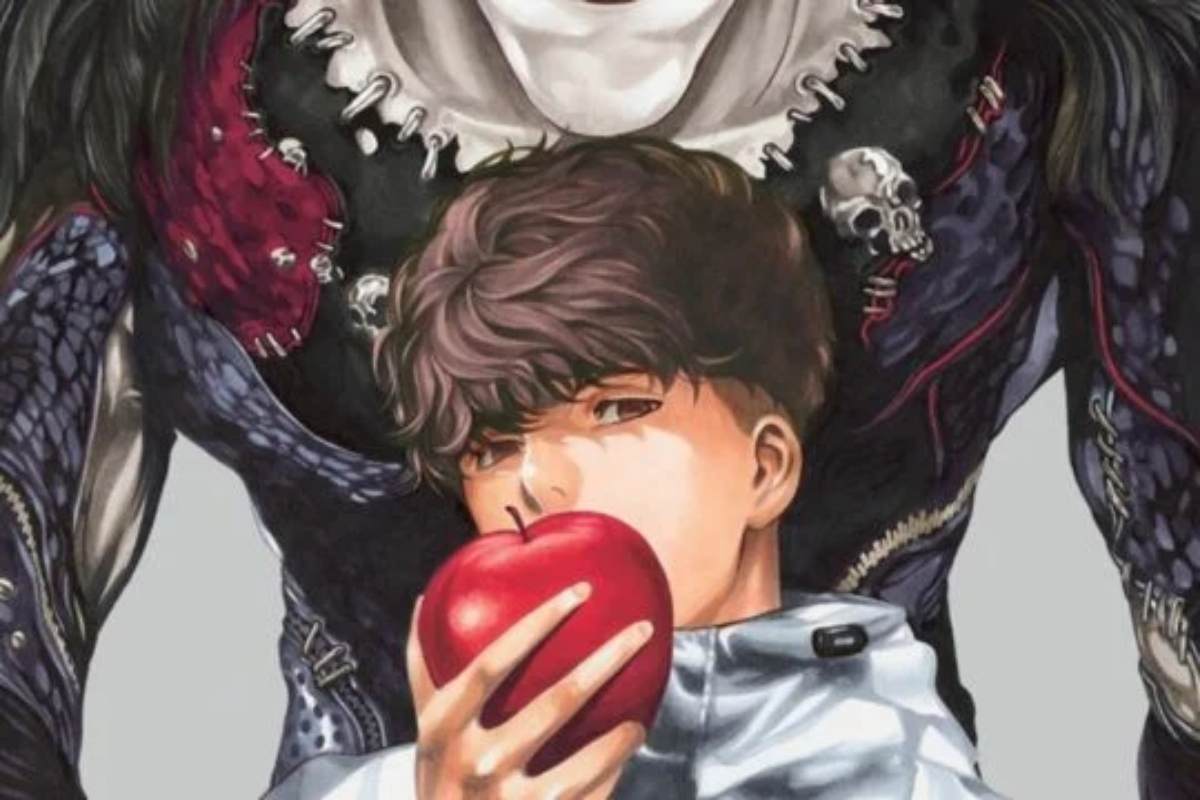 Following the Kira incident ten years ago, the world has already implemented more preventive measures this time. The following is a synopsis:
When Shinigami Ryuk returns to Earth more than ten years after his last visit, he gives the Death Note to Japan's top student, hoping that he will follow in the footsteps of Light Yagami. Minoru Tanaka surprises him by returning the notebook and asking him to return in two years.
Minoru, now a high school student, accepts Ryuk's notebook but has no plans to use it. With the Shinigami's assistance and his own ingenuity, he auctions it off anonymously while Near watches and predicts his every move.
The United States of America purchases it for a sum that ensures the life of every Japanese citizen under the age of 60, but the King of Death creates a new rule of the Death Note that thwarts Minoru and the United States. The President's plans
Death Note Season 2: Expected Cast
Role
Japanese
English
Light Yagami
Tatsuya Fujiwara
Brad Swaile
L
Kenichi Matsuyama
Alessandro Juliani
Misa Amane
Erika Toda
Shannon Chan-Kent
Ryuu (voice)
Shidou Nakamura
Brian Drummond
Rem (voice)
Shinnosuke Ikehata
Michael Dobson
Kiyomi Takada
Nana Katase
Heather Doerksen
Watari
Shunji Fujimura
Ron Halder
Souichirou Yagami
Takeshi Kaga
Christopher Britton
Sayu Yagami
Hikari Mitsushima
Kristie Marsden
Kanzou Mogi
Shin Shimizu
John Murphy
Sachiko Yagami
Michiko Godai
Saffron Henderson
Shuuichi Aizawa
Tatsuhito Okuda
Trevor Devall
Touta Matsuda
Sota Aoyama
Vincent Tong
Sanami
Miyuki Komatsu
Janyse Jaud
Hirokazu Ukita
Ikuji Nakamura
Jeremy From
Ryutaro Sakajo
Masanori Fujita
Michael Donovan
Ayako Yoshino
Ai Maeda
Yuuji Demegawa
Many
Saeki
Masahiko Tsugawa
Death Note Season 2: Trailer
The makers have yet to make an official announcement. As a result, the trailer is not yet available on YouTube. So, here are some fan-made trailers and teasers, as well as clips that are available to watch on
Some FAQs about Death Note Season 2:
Is There Going to Be a Death Note Prequel?
In collaboration with manga creator Tsugumi Ohba, Nisio Isin has written a prequel novel to 'Death Note.' 'Death Note Another Note: The Los Angeles BB Murder Cases,' is the title of the novel. It follows Mello, the "potential successor to L, as he recalls his time working with the famed detective and FBI agent Naomi Misora to stop a serial killer."
Where to watch Death Note Season 2
Death Note Season 2 Episode 1 is now available to watch and stream on Nippon TV. Death Note is also available to buy or rent on Netflix.
Where can I watch all seasons of Death Note?
Online Streaming of Death Note | Hulu (Free Trial)