Daryl Dixon will soon be back in his own version of The Walking Dead. Here's what we know about it, from when it will come out to who will be in it and what it will be about. Daryl Dixon, who is played by Norman Reedus, is one of the most well-known characters in The Walking Dead.
This means that it wasn't a surprise that he was getting his own show. Earlier this year, footage from that show was shown for the first time during The Walking Dead: Dead City. We also heard that the show would start in the Fall.
So, here's everything else we know about the show, like when it will start, who will be in it, and what we saw in our first look.
Daryl Dixon Spin-off Release Date
The Walking Dead: Daryl Dixon spinoff will come out on September 10, 2023. The first season of The Walking Dead: Dead City ends on July 20, so fans won't have to wait too long to watch it again.
The Walking Dead's official Twitter account announced the release date for the Daryl Dixon spinoff via a poster:
One week until #DarylDixon.. who's ready? pic.twitter.com/RiHmbV13pd

— The Walking Dead (@WalkingDead_AMC) September 3, 2023
The news was finally revealed at The Walking Dead presentation at the 2023 San Diego Comic-Con. It was also revealed that AMC has already picked up The Walking Dead: Daryl Dixon for a second season.
Daryl Dixon Spin-off Plot
Daryl Dixon's spinoff story, Daryl is taken in by a religious group, which includes Isabelle, played by Clémence Poésy. After getting him better, Isabelle asks Daryl to help move a young boy named Laurent across a dangerous land full of enemies and walkers. Even though no one knows what Laurent is supposed to mean, Isabelle is sure that he is supposed to "lead the revival of humanity."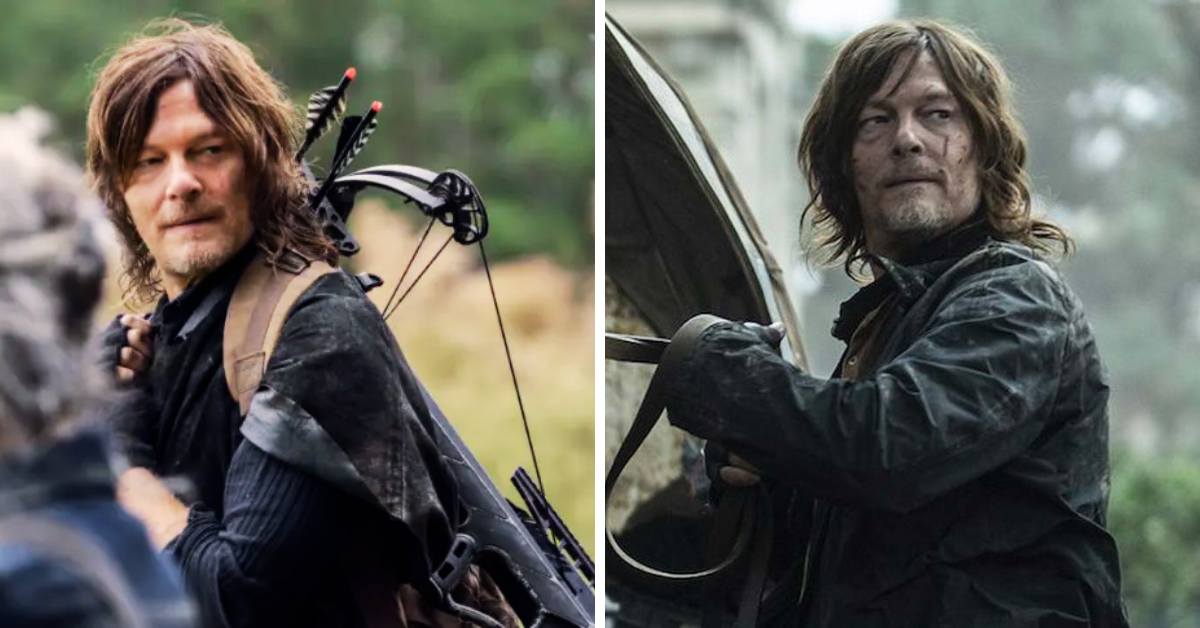 Of course, they will face a lot of problems, and some dangerous enemies will be after them. It's not clear if Daryl or Laurent is the target, but when the order comes to kill "the American," it's clear that Daryl is in for more trouble.
Since "Rest in Peace," the season 11 finale of The Walking Dead, finished with Daryl telling Carol that he was leaving the Commonwealth to bring Rick and Michonne home to see Morgan and Judith, the next season will take place a couple of months after that. Reedus has also stated that the six-part miniseries will be very different from The Walking Dead, saying that the tone is "kind of a reset" for the universe.
Here you can read more related stories in the entertainment world:
Daryl Dixon Spin-off Cast
Here are the major actors and actresses in The Walking Dead: Daryl Dixon and what they play:
Norman Reedus: Daryl
Dixon Clémence Poésy: Isabelle
Adam Nagaitis: Quinn
Anne Charrier: Genet
Eriq Ebouaney: Fallou
Laika Blanc Francard: Sylvie
Romain Levi: Codron
Louis Puech Scigliuzzi: Laurent
Daryl Dixon Spin-off Trailer
The first footage for The Walking Dead: Daryl Dixon came out on July 21, 2023. The trailer shows Daryl in France, where he is taken in by a group of nuns at a convent. They give him charge of a rare boy named Laurent, who may hold the key to getting the world back for people. But Dixon is being looked for by different groups.
The Walking Dead: Dead City also showed a two-minute clip from the show, which you can watch below. As always, Daryl doesn't say much in the longer clip.