Darrius is an ambitious and unscrupulous man from the Realm of Order whose complicated plots serve his personal objectives. To his followers and Seido patriots, he is a revolutionary and visionary. To his enemies and others, he is a terrorist. He is best known for inciting enormous riots in Orderrealm. In this post, we'll talk about Darrius and his powers and we have some news updates about Mortal Combat 1 Characters too.
How Is Darrius Appearance?
Darrius is a dark-skinned muscular man with a bald head, a goatee, and yellow mirrored sunglasses. He is dressed in a gold and black vest with sleeves that end at his elbows and a collar that covers his neck. He is dressed in baggy blue jeans and black gloves. He also wears massive yellow-orange boots with shin protectors attached.
Darrius alternates between wearing a fake afro and colorful sunglasses. He doesn't wear a shirt, and his arms are adorned with brilliantly colored wrist guards and black gloves. He's dressed in loose bright orange karate pants that are held up by a long black belt. An odd pattern runs down the sides of his jeans. He also has dark shoes on.
What Are Darriuses Powers And Abilities?
Darrius is shown to be strong and fast, in addition to his cunning and manipulation skills. Many of his attacks make use of agility that many other characters lack, while others (particularly his finishers) demonstrate him using astonishing strength with his bare fists. His Deception ending shows him taking on and defeating Hotaru on his own, seemingly fairly effortlessly.
Darriuses Signature moves
Darrius unleashes a purple projectile at his opponent.
Darrius runs forward and does three spin kicks.
Darrius lunges forward and punches his opponent in the chest.
Darrius performs a Chest Cruncher move while sidestepping.
Fatalities
Darrius rips both of his opponent's arms off and slaps the opponent three times with his/her own arms, the third hit knocking off the foe's head.
Darrius quickly rearranges the opponent's body, using his superhuman power to mix up the opponent's bodily parts, resulting in a stunning mismatch of dislocated limbs. Darrius then pauses for a moment to reflect before kicking the mangled opponent's body to the ground.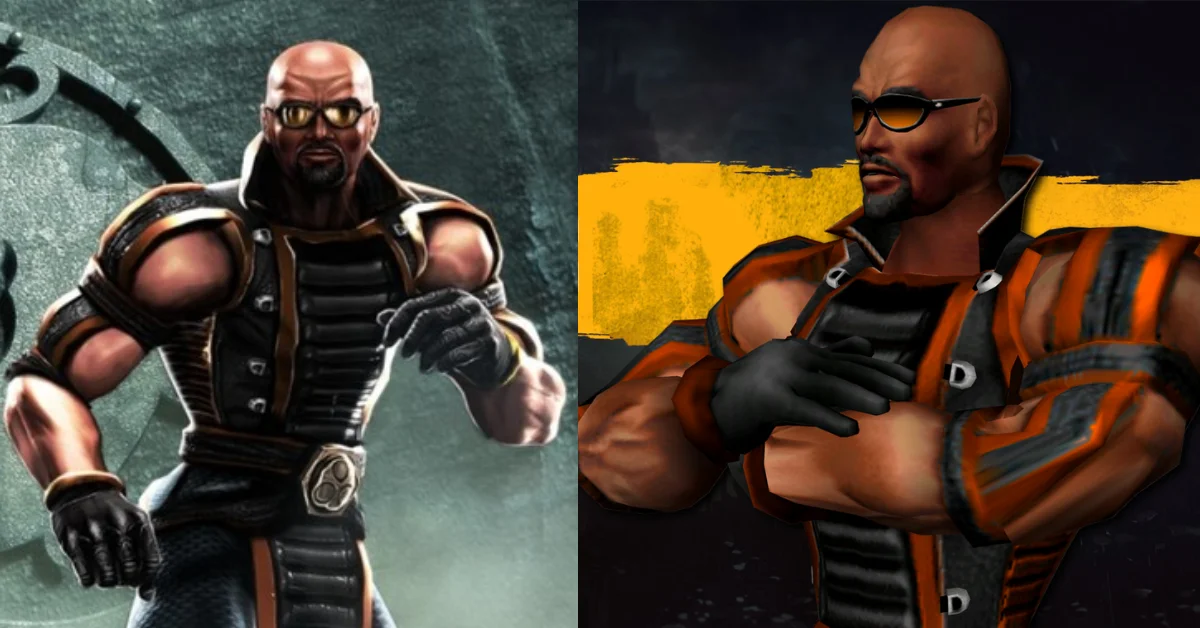 Embark on epic adventures with our Top 7 Open World Games That Will Blow Your Mind! Explore vast, immersive landscapes, uncover hidden secrets, and unleash your imagination in these captivating virtual worlds.
Mortal Kombat 1 new character revealed
NetherRealm Studios, the developer of Mortal Kombat, made a huge appearance at the San Diego Comic-Con on Friday. The company released additional details about its future fighting game, including the addition of Mortal Kombat 1 warrior Tanya and Li Mei, who made their debuts in Mortal Kombat 4 and Deadly Alliance, respectively.
Baraka, who appears unexpectedly sympathetic in a new story-centric trailer for MK1, joins those two Umgadi warriors. IGN Tweeted about the new characters of mortal combat.
You can check out their Tweet below:
Li Mei, Tanya, and Baraka have joined the fight!

See them in action in this new brutal trailer for Mortal Kombat 1! #SDCC pic.twitter.com/aFkCJSYVOp

— IGN (@IGN) July 21, 2023
The latest Mortal Kombat 1 trailer has two more confirmed Kameo Fighters: Khameleon (from Mortal Kombat: Armageddon, though she actually debuted as a palette swap in Mortal Kombat Trilogy) and Darrius (from Mortal Kombat: Deception). MK1 appears to be well represented in the 3D period of MK, i.e. games released in the early 2000s on PlayStation 2 and Xbox.
Tanya and Li Mei, who were once allies, will be at war in Mortal Kombat 1 over fears over Edenia's princess. In this game's plot, Mileena is plagued with the Tarkat, a disease or curse that disfigures humans into fanged mutants, and a secret she and Kitana are trying to keep concealed. Tanya appears to use a three-quarter staff in a fight this time and uses it in a particularly grisly death in MK1's latest video. Li Mei's death is more humorous, as it turns Rain into a wonderful fireworks display (and explodes his decapitated head).
NetherRealm and publisher Warner Bros. disclosed more Mortal Kombat 1 cast members earlier this month, including Smoke and Rain for the main playable roster and Cyrax, Sektor, and Frost for the Kameo Fighters.
Mortal Kombat 1 will be released on September 19 for the Nintendo Switch, PlayStation 5, Windows PC, and Xbox Series X.
Conclusion: Darrius, an ambitious man from the Realm of Order, is both a revolutionary and a terrorist, depending on one's perspective. With a dark-skinned muscular appearance and remarkable combat skills, he captivates fans in Mortal Kombat 1. Get ready to face the enigmatic Darrius when the game releases on September 19 for multiple platforms.
Thank you for reading! We hope you'll bookmark Thetecheducation.com and come back for more great content.