Fans will finally see their favorite detective and faerie duo on screen again after a long wait. Carnival Row is an Amazon Prime Video original series written by Travis Beecham (Pacific Rim, Clash of the Titans) that follows the lives and mysteries of the Burge's human and fae residents.
Carnival Row Season 2 will see the return of Rycroft "Philo" Philostrate (Orlando Bloom), Vignette Stonemoss (Cara Delevigne), and the rest of the Burge, but fans are all wondering the same thing…when!?
When the world was hit by the COVID-19 pandemic, filming was halted in March 2020 and won't resume until January 2021, as Cara Delevigne confirmed in an Instagram post. Another delay occurred, but this time for a much happier reason: Bloom and his fiancée, Katy Perry, welcomed their first child. Bloom was able to return to Prague after much-needed family time and wrap filming in September 2021, according to a farewell post on Bloom's Instagram. Fans are still wondering when Carnival Row will return nearly three years later.
Read More:
When will Carnival Row Season 2 be available on Prime Video?
The cast and crew have returned home, and the project is now in the hands of post-production. Season 2 is expected to premiere in August 2022, three years after the first season aired. With no release date set, we're left with another question: how will it be released?
When Season 1 of Carnival Row debuted in 2019, Prime Video released the entire season at once; however, with the growing popularity of weekly releases, will they make the switch? They've had a lot of success with other shows on the network, like the Boys, by using a hybrid model, dropping the first three episodes all at once and then releasing the rest of the series weekly.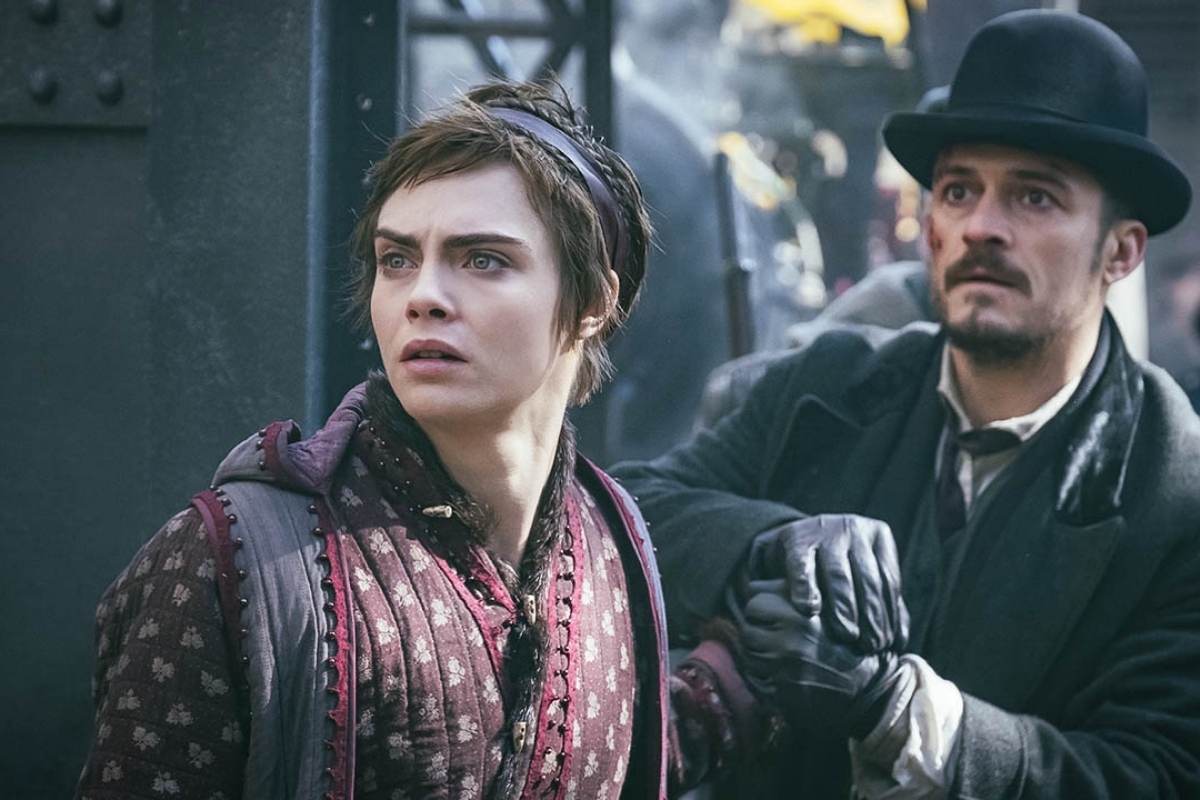 This, I believe, is the path they will take to help build anticipation for the series' return. The only certainty is that we have no idea when or how Prime Video will release Carnival Row Season 2.
Update on Carnival Row Season 2 production: Is the filming for the new episodes finished?
Yes! Carnival Row Season 2 is expected to be released soon due to its early renewal in 2019, but the series has suffered a number of setbacks since COVID-19 last year. Production began in November 2019 but was put on hold in March 2020 due to the coronavirus pandemic.
However, Amazon had yet to announce an official release date when the production crew began preparing to resume filming in the first week of May. It was soon revealed that the show was only three weeks away from wrapping up production, which would resume in May 2021 in the Czech Republic to film the remaining scenes involving Orlando Bloom, who was unavailable last year due to the birth of his first child with Katy Perry. It didn't take long to finish filming, but it would take longer to finish the critically acclaimed series' post-production.
Tamzin Merchant, who plays Imogen Spurnrose on the show, revealed to Entertainment Weekly in February 2021 that only five of the eight episodes had been completed.
Cara Delevingne, who plays Vignette Stonemoss, teased the upcoming season with behind-the-scenes photos of her pert posterior in nude underwear and a matching harness on August 7.
Orlando Bloom shared a series of photos and said goodbye to his character, Philo, in September 2021, confirming that filming for Carnival Row Season 2 had wrapped, but it's unclear if the show is done for good or if Season 3 will take place.
Carnival Row's official Twitter account also shared first look set photos to commemorate the last day of production for Season 2, teasing the return of Philo and Vignette.
A peek behind the scenes to celebrate our last day of production on Season 2 of #CarnivalRow! ✨ pic.twitter.com/kTrIqxm0YM

— Carnival Row (@CarnivalRow) September 16, 2021
Carnival Row Season 2 release date: Will it be in June 2022?
Carnival Row Season 2 is not on the list of new movies and TV shows coming to Amazon Prime Video in June 2022.
At the time of writing, Amazon Prime Video had not announced a release date for Carnival Row Season 2. If Carnival Row Season 2 follows the same timeline as the first season, we can expect it to premiere in Q3 or Q4 2022. Although filming for the new season has already begun, it is highly unlikely that Season 2 will be released in a matter of weeks.
A significant amount of CGI work will be required, which will most likely take months to complete. It wouldn't be surprising if Amazon decides to release the series in the middle to late 2022.
Carnival Row Season 2 will not be released on a weekly basis, according to Amazon. That's something the media behemoth has done with The Boys and The Expanse.
According to Deadline, Carnival Row Season will be released in 2022, so expect to find out soon!
Season 2 is expected to premiere in August 2022, according to various reports, but Amazon Prime Video has yet to announce an official release date. We will keep you updated on its release date as soon as we receive official word.
What can we expect from Carnival Row Season 2?
The official synopsis for Carnival Row Season 2 has yet to be released by Amazon Prime Video; however, based on the ending of Season 1, we can expect to learn more about segregation. The government ordered a segregation plan to separate the magical creatures from the rest of the people in the final episode of Season 1. Knowing that Vignette would be separated from him, Philo faced the fact that he, too, is a half-magical creature and decided to join her in the ghetto.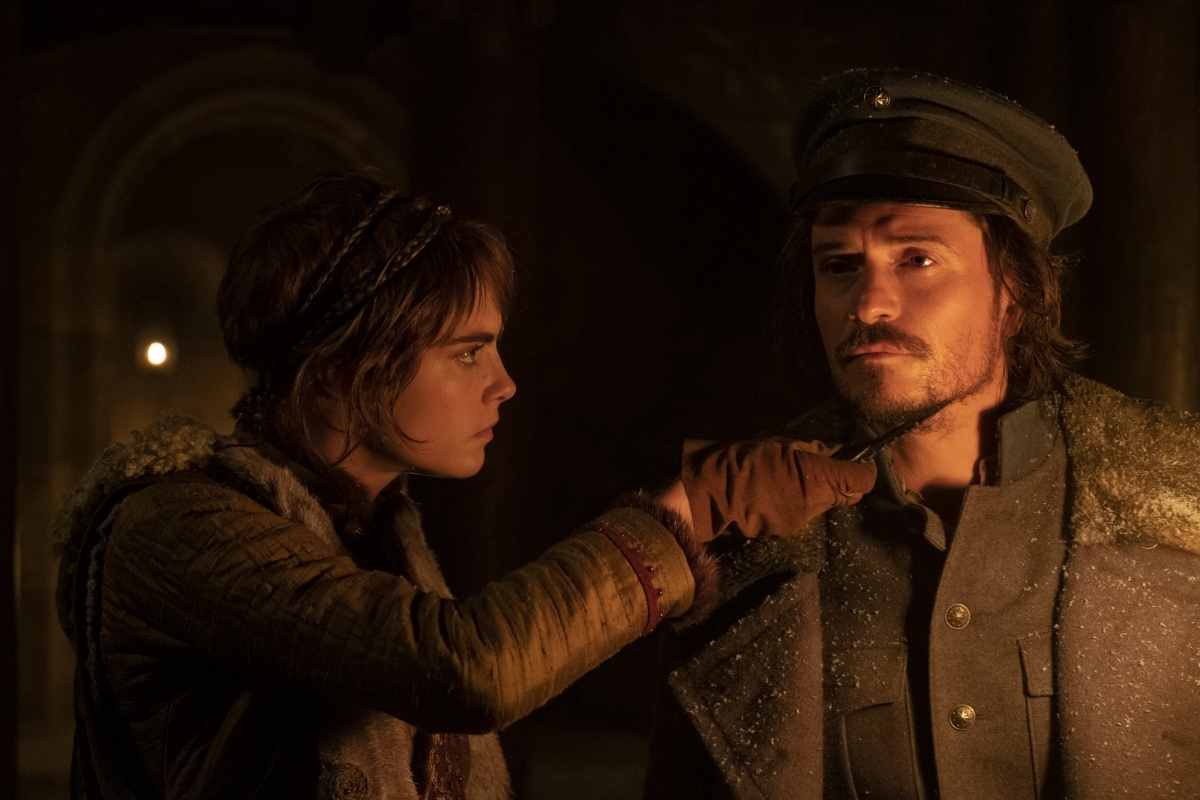 In the Season 1 finale, Agreus and Imogen sailed away to a safer place. They refused to return when the authorities ordered their ship to do so.
Tazmin Merchant, who plays Imogen, teased what Season 2 has in store for her character and Agrees.
"At the end of season one, Imogen and Agreus board the ship, and everything is fine for the first five minutes of season two," the actress told EW. "And then everything goes horribly wrong for them."
Season 2 is likely to see the couple embark on a more daring adventure, but there will be setbacks. This plot, hopefully, will eventually merge with Philo and Vignettes.
Carnival Row Season 2 cast: Who will return and who will be new?
The majority of Carnival Row's main cast members from Season 1 are expected to return in Season 2.
The following cast members are expected to return:
Rycroft is played by Orlando Bloom. Philostrate
Vignette Stonemoss is played by Cara Delevingne.
Runyon Millworthy is played by Simon McBurney.
Agreus Astrayon is played by David Gyasi.
Imogen Spurnrose is played by Tamzin Merchant.
Ezra Spurnrose is played by Andrew Gower.
Tourmaline Larou is played by Karla Crome.
Jonah Breakspear is played by Arty Froushan.
Sophie Longerbane is played by Caroline Ford.
Jamie Harris was promoted to series regular for Season 2 on August 27, 2021, and will reprise his role as Sergeant Dombey, the tough police officer in the neo-Victorian city who resents the growing influx of foreign fairies and pix, so expect to see him play a larger role in Season 2.
Season 2 will feature newcomers Alice Krige, Ariyon Bakare, and Maeve Dermody, as well as Jamie Harris, James Beumont, and Waj Ali.
Has Amazon released a trailer for Carnival Row Season 2?
Amazon has yet to release a teaser or full trailer for Carnival Row Season 2, but it should be available a few months before the show's premiere. We'll keep you posted here on Epicstream.com once it's available. For the time being, you can watch the first season trailer here:
Where can I watch Season 2 of Carnival Row?
Carnival Row Season 2 will be available exclusively on Amazon Prime Video, not Netflix, HBO Max, Hulu, Disney+, Paramount+, or any other streaming service. A subscription to Amazon Prime Video currently costs $14.99 per month. Unfortunately, none of the upcoming season's episodes will be released theatrically. Season 1 is now available to watch online.