Like most superheroes, Captain America also has a trademark outfit,
but he doesn't mind changing things up
from time to time.
Mainly since he represents a soldier,
Often at times, it is required to improvise the costume
as per the needs of a battlefield.
This article will cover-up every Captain America suit
according to my rankings.
The USO Uniform
This costume is considered a Marvel favourite because it was what started
it for Captain America, back in Captain America: The First Avenger.
Before the introduction of this suit, we were eagerly waiting to see Steve Rogers turn up in costume,
and even this glimpse brought the fans squeals of delight.
USO uniform stands out the most because of its
originality and the way it made way for the American Soldier.
It gets the 8.
THE AVENGER UNIFORM
It's arguably the most iconic Captain America suit ever.
With his introduction to "THE AVENGERS",
he was given with this uniform with which he features with
majority of the Avenger duties.
Hence, number 7.
BATTLEFIELD UNIFORM
This uniform is highly underrated for sure.
Captain America may have more muscle mass in him
and probably just happens to be your crush.
But don't you forget why Steve was selected to become Captain
in the very first place.
This uniform represents his heart.
with or without power,
Captain America will always be a man of honour.
A number 6.
THE COMIC RED COSTUME
This is probably the suit that presents Captain America
with the most robust physical appearance.
It perfectly matches with Steve, providing
him with just the right amount of colour and armor needed.
Quickly gets a 6.
Camouflage ( Infiltration) Suit
This suit is very different from the rest and
doesn't give Captain with as many colours he is
generally used to with.
Why?
It was meant to provide him with stealth.
Gets a 5 from me.
EXOSKELETON SUIT
If the MCU, presented this suit
It'd probably have had the first place.
But unfortunately, this comic suit made by Iron man
was never used in the big screens.
I'll give it 4.
CIVIL WAR SUIT
Again, one of the most iconic sequel.
This was also quite stealthy but not as
much as compared to the Infiltration suit.
Gets the 3rd place for being Iconic all alone.
INFINITY WAR
This provided him with a fugitive appearance.
It was meant to symbolize his duty and
the sacrifices he has to pay to be a commander of the team.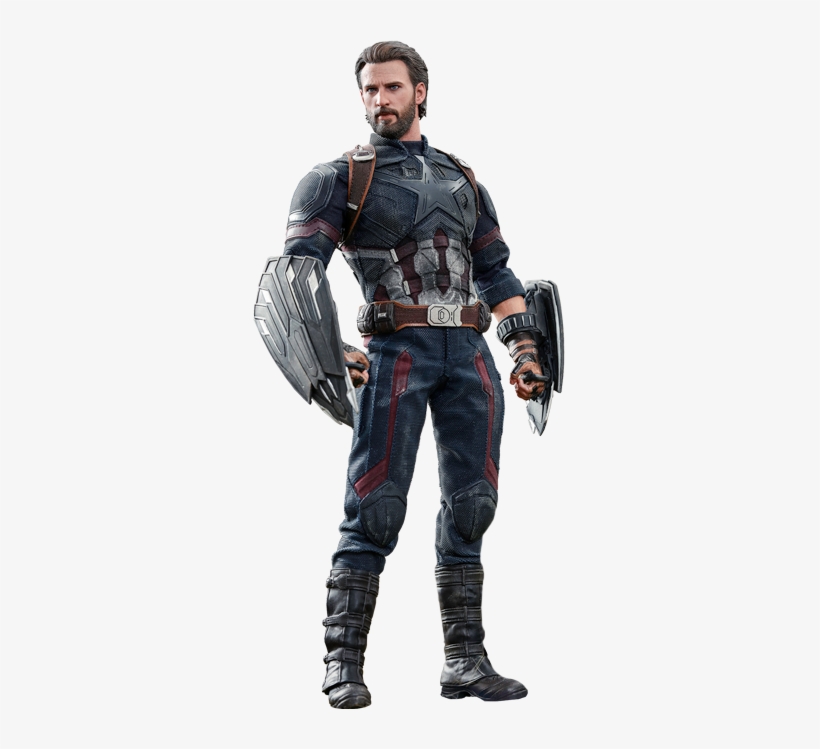 Plus, taking the fact of how the movie ends up to
kill half of the population is just what gives the suit with
a whole meaning.
WINTER SOLDIER
The most legendary Captain America Suit ever made.
This gives him the perfect representation of an Earth Soldier
plus, it also provides him with a much faster
and a more durable set of movements.
There is no doubt in my mind when I give it the 1st place.
So, here's my list of all Captain America Suits according to my rankings.
Also read,