Introduction
It is no secret that one of the best ways to generate money online is through sports trading. It is similar to stock trading, but instead of buying company stocks, traders buy and sell contracts that pay out based on the outcome of a sporting event. However, there are a few things you should know before you start, such as which betting exchange is best for beginners. Fortunately, this blog post covers everything there is to know about sports trading platforms. So read on to learn more and find the perfect website for you!
How to Become a Profitable Sports Trader
Anyone can trade, but it takes work to be a profitable trader. Even though there is no trading "holy grail," you can still improve and cut losses by following some tips. Following the most recent news and developments in the sports and teams you are trading is one way to ensure success. You can do this by visiting Thetrader.bet website, which has everything you need to get started with sports trading. Also, to be successful at trading, you will need a platform that you can use to its full potential while also being easy to use.
The Best Sports Trading Platforms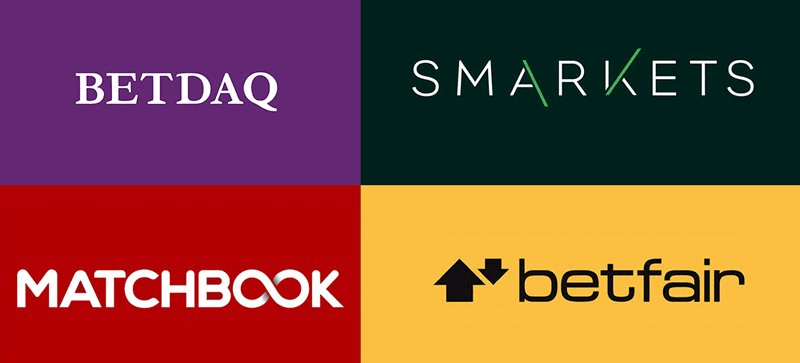 With the rise of sports trading, there are now more options than ever for beginners to get their feet wet. Some of the top platforms are listed below. Each of these platforms has its own set of benefits and features.
Matchbook
Matchbook is an online sports betting exchange that has been around since 2004. The platform gives punters more betting options and provides more value for money. Matchbook stands out from the competition by offering a unique commission structure and range of features. At its core, Matchbook offers punters a fast, secure, and easy-to-use interface to place bets. It also provides value, with a 0% commission on winnings for new customers when they register with the bonus code.
Matchbook is an excellent option for beginners, as they can often find better odds than other sports trading platforms. The platform has some additional features that make it a popular option for newcomers. For example, it has a 'Quick Bet' option that allows punters to place bets quickly and easily without opening up the bet slip or entering any details. It also offers enhanced security for users' deposits and withdrawals, as well as a wide variety of markets, including football, cricket, tennis, basketball, greyhounds, and many more.
Betfair
One of the most well-liked platforms for novice sports traders is Betfair. They make it simple to get started with sports trading thanks to their user-friendly interface and design. The platform allows users to set their prices for various sporting events and offers tools to help traders make informed decisions. On Betfair, you can trade on a wide range of sports, including football, basketball, baseball, tennis, golf, and much more. Also, you can customize your trading strategy to maximize your profits and minimize your risks. Additionally, Betfair has a sizable customer support staff available around the clock to address inquiries or concerns.
Betdaq
It's a good option for those new to sports trading, as the platform is easy to use, and the commissions are low. Betdaq also offers a welcome bonus package for new customers, which is a great way to begin your trading journey. Betdaq has several betting options, including single bets, accumulators, and spread betting. You can make multiple bets on the same event using the platform. Betdaq's interface, like Betfair's, is simple, and you can quickly get your desired games. The platform also offers a great selection of charts and graphs that make understanding the odds easier. You can also use the "Smart Bets" feature, a unique tool that provides recommendations based on the current market conditions.
Smarkets
Another top choice for beginners is the Smarkets. This platform offers users a comprehensive selection of markets to bet on, with more than 15 sports categories. Smarkets also allow users to access in-play markets, allowing them to take advantage of the fluctuations in odds and prices as the game progresses. Smarkets have some of the lowest commission rates, meaning you won't have to worry about paying high fees for your trades. Smarkets is a good option for new traders because of their many additional features. Users can evaluate their trades using the platform's extensive collection of analytical tools. Also, Smarkets has a chat feature that allows users to interact and discuss strategies with other traders.
Conclusion
Our goal in writing this article was to assist you in locating the top sports trading platform. If you are a beginner looking to get into the world of sports trading, there are plenty of websites to help you get started. Reviewing different platforms and finding the best one for your needs is a great way to ensure success.