Baddies is a reality show on TV that includes people who used to be on the popular show Bad Girls Club. The show follows these "bad girls" as they travel to different parts of the United States to show off their traits and skills. Natalie Nunn and Tanisha Thomas, who also star in the show, make it happen.
Baddies already has three seasons under its belt, and each one has a different name based on where it takes place. Baddies ATL was the first season, which ran in 2021. The second season was called Baddies South, and it was set in 2022 in the southern states. Baddies West was the third season. It began in January 2023 and finished in May 2023.
Fans are now looking forward to the fourth season, which will be called Baddies East. Here is everything you need to know about the next season, like when it will come out, what it will be about, who will be in it, and more.
Baddies East Release Date
There is not a set date for "Baddies East" to come out yet, but it might be in the Fall of 2023. The show usually shows audition episodes a bit before the main show starts. For instance, "Baddies West" auditions were in October and November 2022, and the show began in January 2023.
Auditions for "Baddies East" took place in the country's capital on May 12. Natalie Nunn shared that she, Rubi Rose, and Tokyo Toni are the main judges. Before them, the "Baddies West" cast, including Biggie, Rollie, Scotty, Cat, and Lo London, checked the auditions first. Janeisha John is the host.
Check out the Baddies East Auditions tweet we have shared below:
Chrisean is ready to host the Baddies East Auditions 🎉 #baddieswest pic.twitter.com/c1OPVetyLE

— Baddies + More! (@Baddieswest) May 12, 2023
Sidney starr trying to get in to the baddies east auditions 😩 pic.twitter.com/vcN1DVpCwi

— Bad Girls Club Tea  (@bgcteainsta) May 13, 2023
 "Baddies East" might start between September and November 2023. But this is just a guess. The date can change if there are any issues or decisions from the TV network. We'll let you know when there's official news.
What is Baddies East Plot?
Baddies East will be the same as it has been in the past. It will show how the lives of a group of young women change as they move through the eastern parts of the United States on a tour bus. They will show up at clubs, parties, performances, and other events to get their name out there. They will also have to deal with their personal and professional ties, which often lead to drama, conflict, and fights.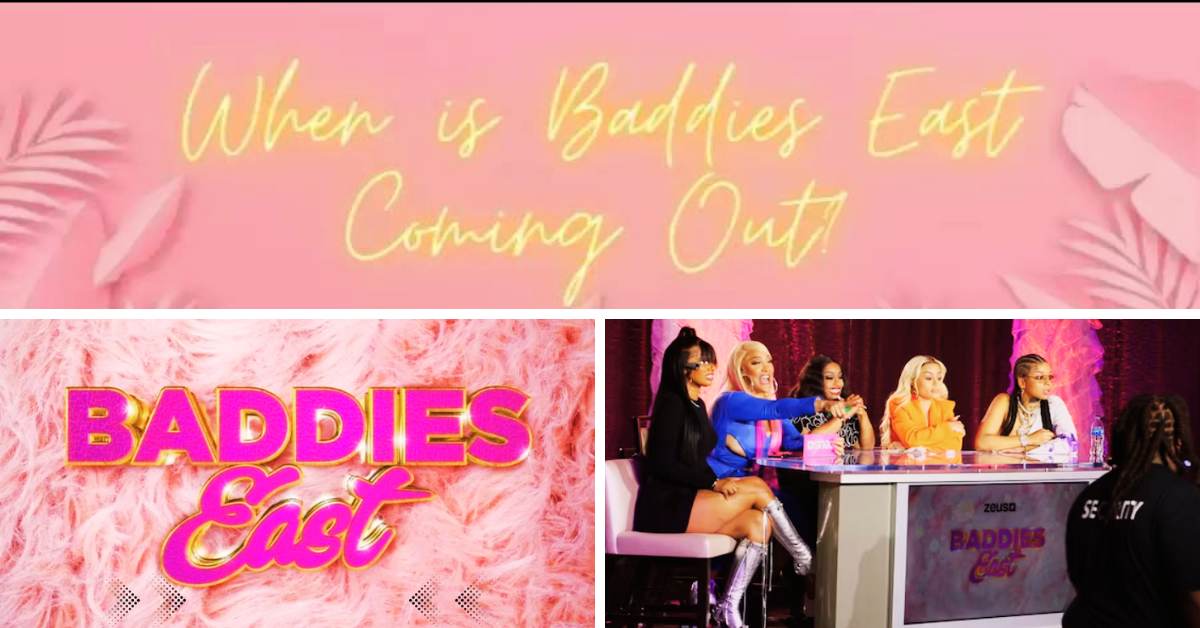 Along the way, Baddies East will also have some twists and turns. For example, other famous people or previous Bad Girls Club stars could show up as guests. There could also be competitions or tasks that test the bad guys' skills. Also, there could be some surprises that will make the show more interesting.
Baddies East Cast
The cast of Baddies East has not been officially announced yet, but we can make some guesses based on the auditions shows. Natalie Nunn had to pick from the many people who wanted to be on the show. Some of them were known from Bad Girls Club or other reality shows, while others were newbies or people who wanted to be famous.
Some of the potential candidates for Baddies East are:
Janelle Shanks
Sarah Oliver
Judi Jai
Camilla Poindexter
Mehgan James
Boot Camp
Rocky Santiago
Christina Salgado
Erica Figueroa
Kaila Wilkey
Zee Carrino
Kandyce Hogan
Seven Craft
Sayyora Badalbaeva
Keyaira Hamilton
Deshayla Harris
Briana Walker
Where to watch Baddies East?
Baddies East will be available to watch on Zeus Network, a streaming service that requires a paid subscription and focuses on original and exclusive material. Baddies and other famous shows like The Conversation, Joseline's Cabaret, Black China, and more can be found on Zeus Network.
You can get to Zeus Network through its website or app, which can be used on a wide range of devices, including smartphones, tablets, computers, smart TVs, and more.
Did you know about Little Demon Season 2? See the info on when it's coming out and what fans think:
Conclusion
People are really looking forward to the new show "Baddies East." They've already chosen the people who will be on the show and it's going to start soon. Everyone's even more excited because of new updates and a trailer from Natalie Nunn, the person in charge of the show. The show will be about the real lives of the cast members, including their daily lives, friendships, and problems. "Baddies East" will be on the Zeus Network, making it a big deal in reality TV.
We will definitely update this page when the official account for Baddies East says when it will come out. Until then, stay in touch with us.